Nowadays, People tend to read files or books on iPhone/iPad and even PDF files. But what to do if you want to convert PDF iPhone/iPad to Excel? For converting PDF to any other file format, it is much easier if you have PDFelement for iOS.

PDFelement for iOS is one of the most popular PDF converters which is sought by many for its many features. You can transfer the files from either PC or MAC using WiFi connection. Save the attachments from email and open them to convert or manage. You can also send the converted file with the respective changes directly from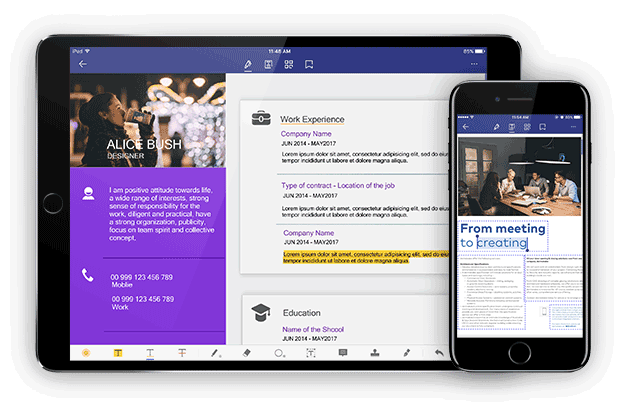 PDFelement on your iPhone. With only $9.9, some of the key features that make it more desirable are:
It allows all kind of PDF management like edit, merge, remove, delete.
Lets you convert your PDFs to other formats like Word, Excel, PPT, images, html, EPUB, etc.
Import files from camera or cloud storage or from photo library.
Organize your PDF – reorder, delete or rotate according to your needs.
Scan an image and convert the same. A handheld scanner!
Print, sign, annotate and even add handwritten notes to the file.

---
How to Convert PDF to Excel with PDF to Excel App
PDFelement for iOS can be downloaded easily from your apple itunes store. It is compatible with iOS 8 and higher versions. It can be used on your iPhone, iPod touch and iPad. Let us now look at the steps that we need to follow for converting PDF to excel on the go.
Step 1: Importing the PDF Files for Converting to Excel
You can buy this app from your iTunes store for just $9.99. Once you have downloaded and installed the app, you need to open the app from your iPhone or iPad.
You can either import your PDF files that need to be converted through the cloud storage or through a Wi Fi connection on your phone. You can also scan the image directly using the scan option from your app.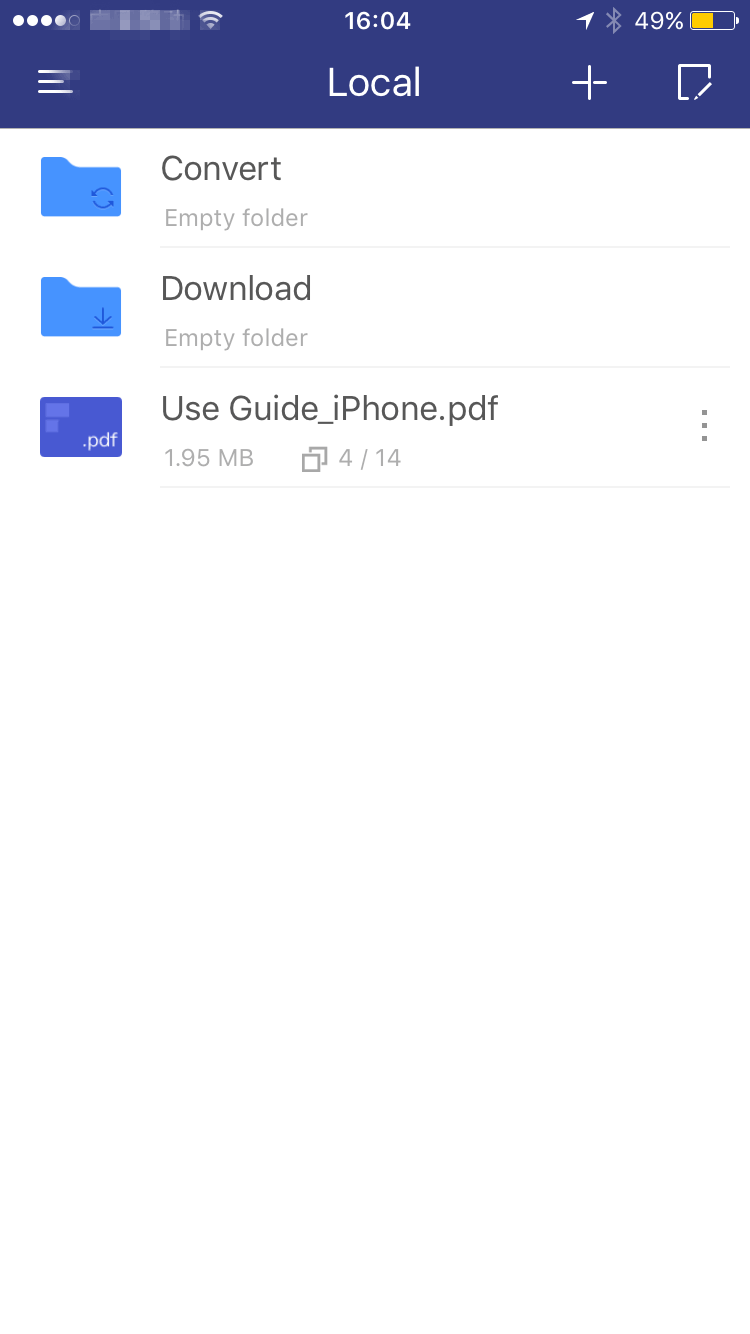 Step 2: Converting PDF to excel Files on App
Once you have imported the files, you can open the same on your PDFelement app and proceed with editing. On the app, choose the option for converting to excel.
The file will be converted and saved to your phone's drive in a matter of seconds.
---
Advantages of PDFelement for Desktop than App
There are many advantages to the desktop version of the Wondershare PDFelement compared to the mobile app. While the mobile app can be used for some immediate work on the go, the desktop solution is for the permanent usage.
Desktop app allows you to do batch conversions, and select a few specific pages in every file. This flexibility is not present with the mobile application.
There is no OCR capability on the mobile application which is a key feature in the desktop version. Without the OCR capability, the quality of scanned images upon conversion may not be optimum.
There are no forms template in mobile app. So you do not have the option to create your own form. However in desktop version, you have a complete menu dedicated to the Forms which enables to create your professional outlook and help you have a seamless workflow.
There are multiple formats that are supported for conversion in desktop app. In case of mobile app, only word, excel and ppt options are currently available which can hinder your progress slightly.
While the mobile app allows you to convert PDF to word or excel or PPT, it does not have a feature to support the inverse conversion. This is a highlight in the desktop version.
In short, mobile app is good if you are looking to work for a few minutes on some documents and for a faster output. However, Desktop version can help you on a long run.