Best PDF Highlighter Apps
In PDF note-taking on Android and iOS phones, highlighting is a typical operation. While reading formal documents for business/work or novels for fun, some parts may pique your interest. You could need to highlight crucial points in such areas, add some explanation (as appropriate) and cross-out any information needed on the documents. With a nifty PDF highlighter app, you can conveniently do these on your Android device, iPhone or iPad. Having tested a range of apps for highlighting PDFs, we have rated the 5 programs below as the best PDF highlighter apps. Some of the criteria we employed in this ranking include user-friendliness and responsiveness of interface, quality of highlighting feature and versatility of the software.
Top 5 Highlighter Apps
Want to highlight salient points on your legal document, eBooks, etc. in Portable Document Format on the go? PDFelement is one of most effective PDF highlighter apps available in the industry. Its intuitive and highly responsive interface gives credence to this claim.
Pros:
PDFelement, apart from being an amazing highlighter program, has a wide-range of other top-notch features.
It is free and has all you need for reading, editing, annotating and converting PDFs professionally
Cons:
It does not have iOS 11 features such as split screen, and drag and drop.
---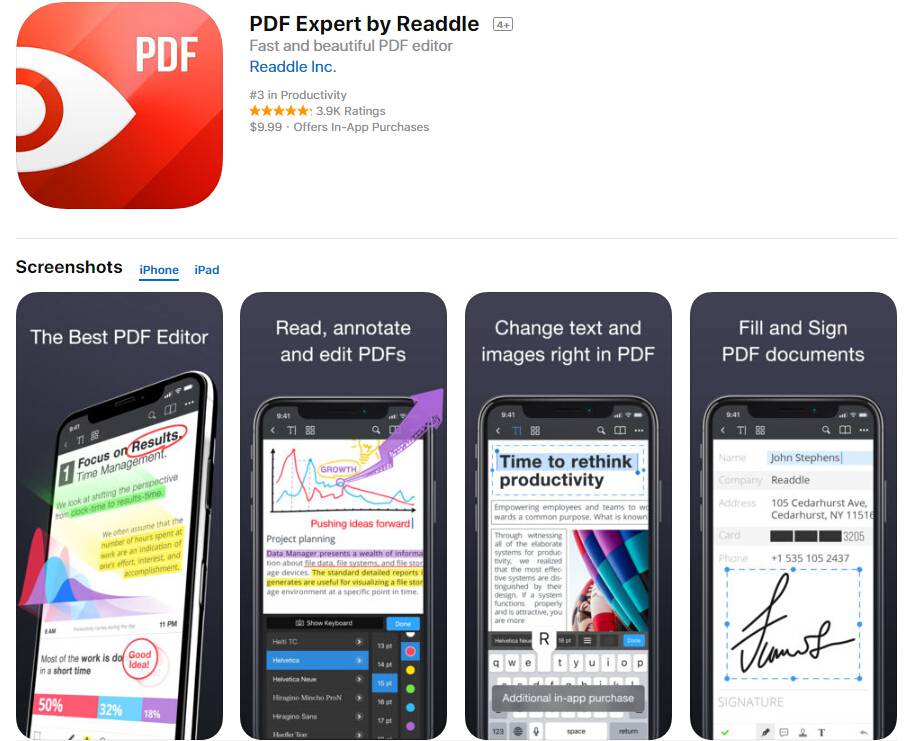 Pros:
It has several offerings such as features for inserting pre-designed stamps, and lots more
Cons:
$9.99 to download and another in-app-purchase$9.99 to unlock edit function.
---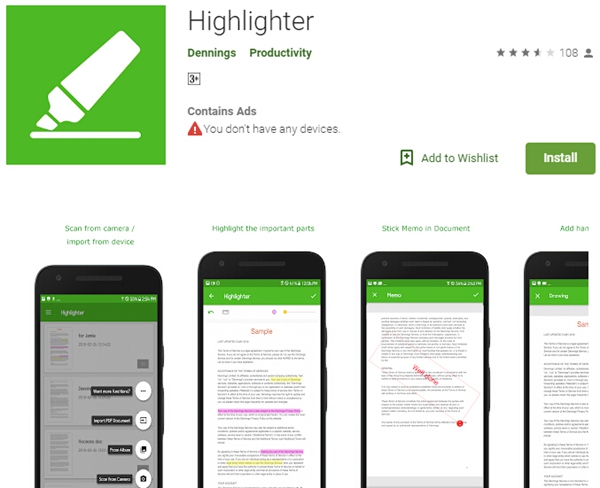 Highlighter, developed by Dennings, is a free digital marker for labeling or highlighting PDF documents. With the "marker" feature, you can blackout content in your PDFs that are sensitive, and the software also lets add text for annotating your documents and images. Highlighter is an ideal app for scanning and saving documents quickly in high resolution.
Pros:
Highlighter helps you add handwriting to your PDFs and also used for exporting PDF documents
This program supports a number of languages such as English, Chinese, Indonesia, French, and Deutsch
Cons:
---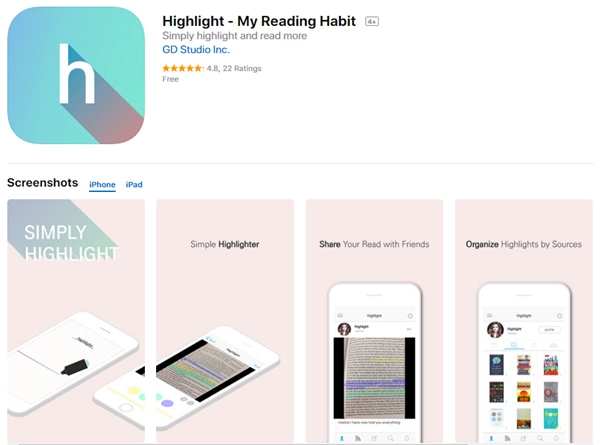 Want to highlight sensitive parts of your PDF documents like an invoice, contract, letter, bill or form? With Highlight app, you can rest assured that you're in good hands. It has a simple yet intuitive interface.
Pros:
It is an amazing program for highlighting on book images
Cons:
Apart from being a top highlighter app, it also helps you share motivational quotes with family and friends
---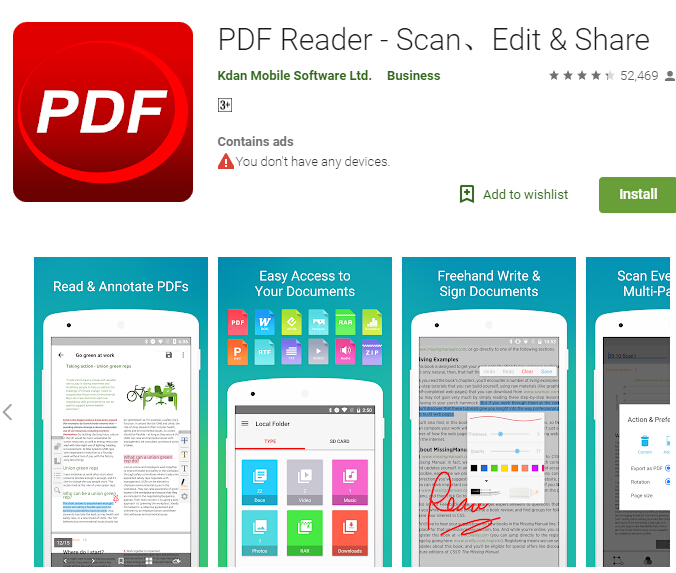 Designed by Kdan, this software helps you mark-up PDF documents smoothly when you use highlights and handwriting. PDF Reader is among the most downloaded apps for reading PDFs on Play Store.
Pros:
This award-winning app is a top-quality file manager
It supports 11 languages such as English, Chinese, German, among others
Cons:
The free version has too many ads



While looking for a quality PDF highlighter app, you need to focus on factors such as user-friendliness, responsiveness, price, and variety of options offered. PDFelement, the leading highlighter program in the market, is a versatile PDF Management tool for highlighting sensitive areas in your PDF documents such as a letter, invoice, bill or form. PDF Expert, Highlighter, Highlight, and PDF Reader are also great options you can try.
Free DownloadFree Download or Buy PDFelement right now! or Buy PDFelement right now!
Related Articles
All Topics