When you take a photo of some important information on your iPhone and need to convert that picture to a PDF file, how to do? This will then easier to edit or convert it to other formats that if you have PDFelement for iOS. By reading this article you will learn how to convert iPhone picture to PDF free.

Do you have in mind of a software that converts iPhone pictures to PDF? Well if you are thinking anything that is not PDFelement for iOS, then you are missing out a lot. PDFelement for iOS is built with a powerful scanner that can scan images on your camera roll and convert Photo to PDF iPhone within a few clicks on iOS 11/10/9/8/7. It user interface is so simple so you don't have to strain while converting the images.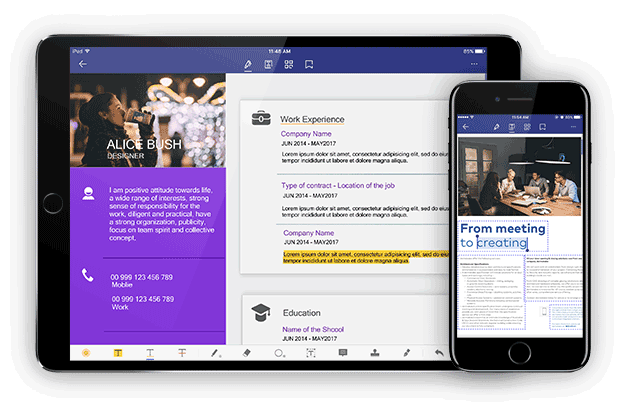 On the other hand, it can output the created PDF files to other file formats like Word, Excel, PowerPoint, Electronic publication, Rich Text, Plain Text, iWork Pages, XML format. When you convert the PDF file to any of this editable format be sure that its layout and quality will not be tampered with.
Features of PDFelemnt for iOS:
It can import PDF files from Google Drive, Dropbox, iCloud and One Drive.
It allows you to share PDF files over a WiFi connection from other devices.
It can underline, strikethrough and highlight PDF using different colours.
It allows one to comment on your PDF by using markups such as text box.
You can also organize PDF pages by rearranging them, rotating or deleting them.
It supports addition of digital signature to PDF files and also the adding initials.
It can also fill out PDF form with texts numbers and also sign them.

---
How to Convert iPhone Picture to PDF
Step 1. Activate "Camera"
On your iPhone X/8/7/6S/6/5S/5 locate PDFelement for iOS and tap on it. Then tab on the "+" icon at the top-right corner and choose "Camera" option.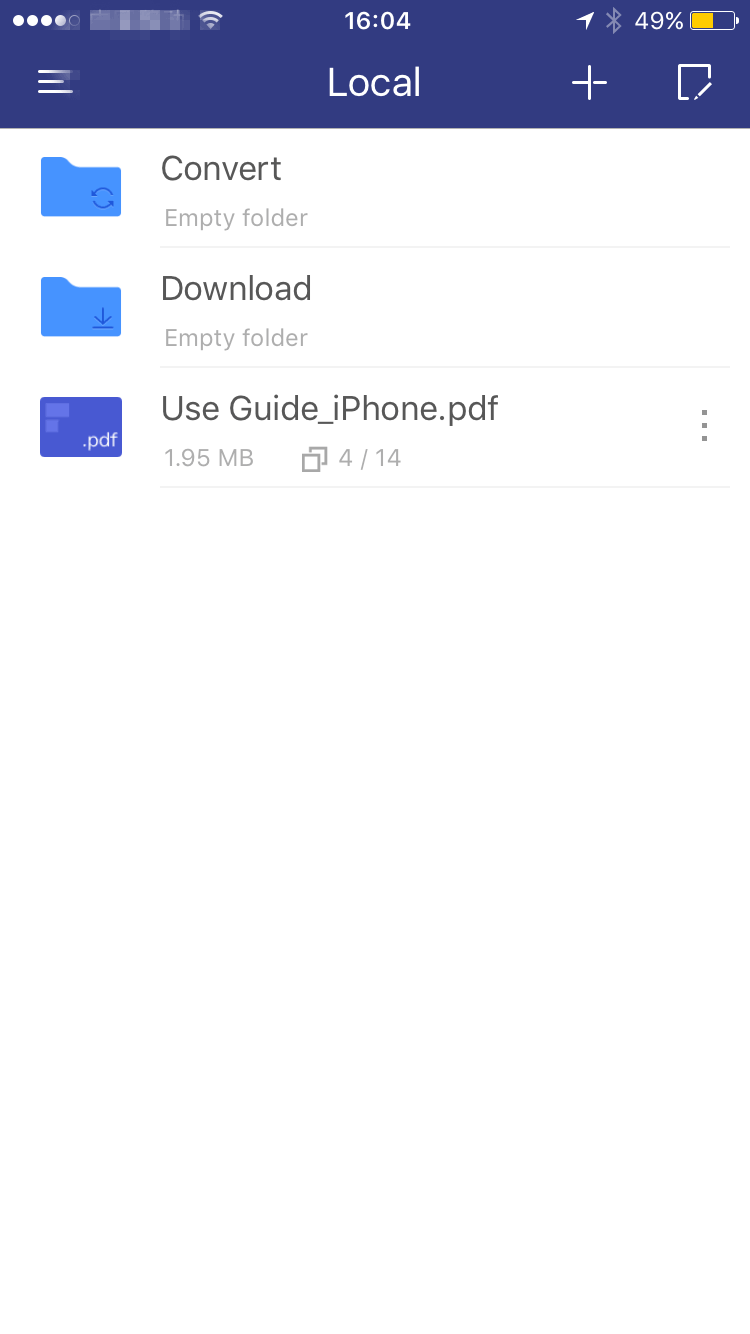 Step 2. Take a Picture or Choose a Picture in Photo Album
You will then be provided with two options: to take a photo or choose a photo on the photo library. If you have the image already existing on your iPhone/iPad you can go for the picture icon at the bottom-left corner to open the Phone library. If you want to take a photo, then tap on the "Camera" icon on the bottom-middle to take a picture.
Step 3. Edit Picture before Convert to PDF
Now you'll be able to edit the picture before it becomes a PDF. You can crop the picture and choose color effect for it. Then go to the "Save" icon at the top-right corner to save and create your PDF file. This won't take long before you get a PDF file from an image. You can then view it to see how it looks like. Awesome right!