iPhone and iPad have altered how to use PDFs and being able to edit PDFs nowadays. Of course to do this, we need great PDF editor. Various iPhone and iPad PDF editor makes PDF reading and editing much more exciting, further increasing productivity. But what is the best free PDF editor for iOS? Here you can choose the best PDF editor for iPad and iPhone - PDFelement for iOS and some other recommendations.

PDFelement for iOS is the best app to edit PDF on iPhone and iPad. This is because it allows you to manage your PDF on iOS 11/10/9/8 in much the same way you would on desktop software. The PDF editor app iPad allows users to edit texts in various ways, changing the font type, color and size. You can use the camera on your iOS device to take photo and instantly turn it into a PDF.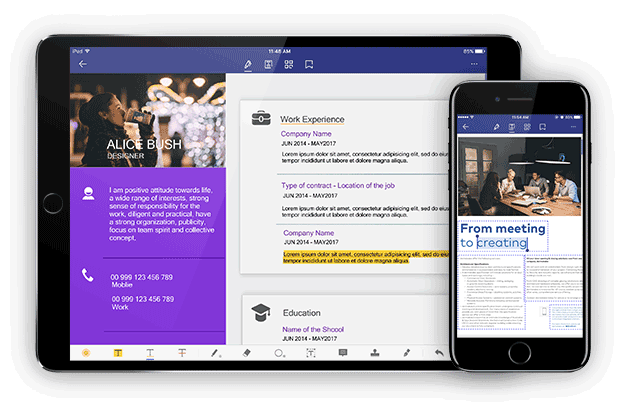 It can also be used to transform PDFs into Word, Excel and PowerPoint formats without compromising on the quality of the document and even create a unique digital signature for the document. it's annotation features give you the freedom to highlight and underline text whenever you want.
Pros:
It functions just as a desktop app would
It is highly functional while remaining very easy to use
The ability to add a signature secures the document
It is a great iOS PDF editor, annotator, protector, printer for iPad and iPhone
You can make use of cloud services or Wi-Fi to transfer the edited PDF to your computer
The most cost-effective iOS 11/10/9/8 PDF Editor
Price: $4.99

---
Other Best iPhone and iPad PDF Editors
1. iAnnotate PDF
As the name suggests, this program is mainly useful when it comes to annotating PDF documents. It allows users to highlight, underline, strike-through and even draw on the PDF. You can also switch back and forth between documents while both of them are open.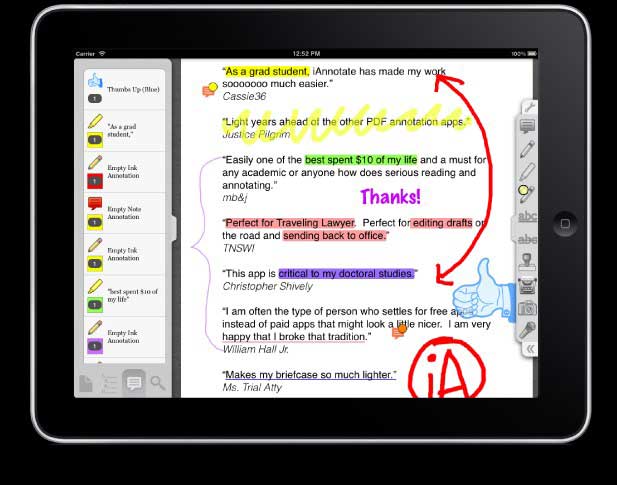 Pros:
Its annotation features come highly recommended
Apart from PDF, you can also use it to read EPUB and MOBI
Cons:
It can take a while to load PDFs especially those that are image rich
It is expensive as compared to other apps
Price: $9.99
---
2. PDF Expert 5
This is a great mobile PDF editor for annotation and organization of PDFs although it also gives users a great reading experience. You can use to annotate the document, add a digital signature and even create forms.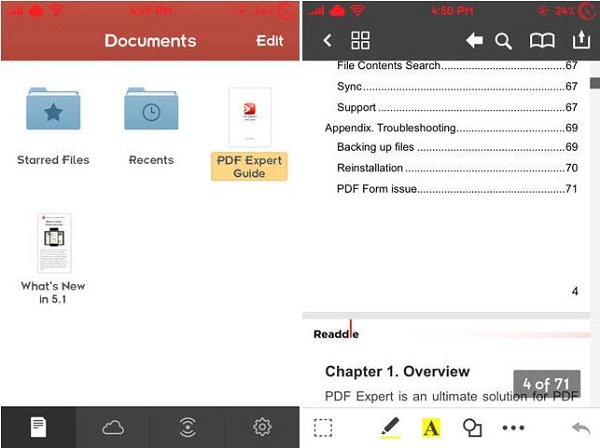 Pros:
It offers great annotation and security features
Allows you to organize PDFs easily
Cons:
Can't be used to edit text or images
Price: $9.99
---
3. GoodReader 4
This PDF editor app iPhone allows you to open a PDF document from Dropbox or other cloud storage services. It is particularly great for editing individual pages. You can add, delete, rotate, rearrange and extract pages at will and you can also annotate the document any way you want.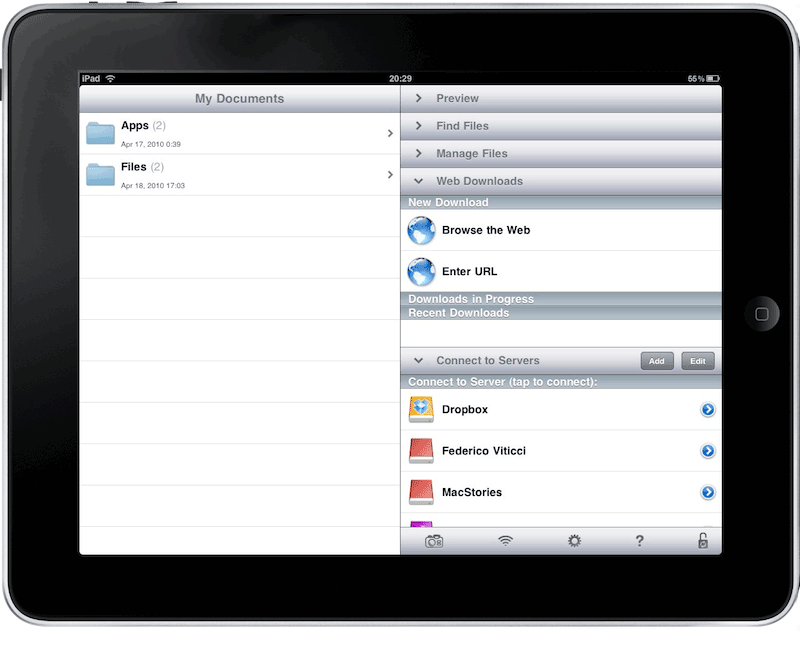 Pros:
It has great annotation and page editing features
You can open PDFs from cloud storage
Cons:
You can't use it edit images or text
Price: $6.99
---
4. Adobe Acrobat Reader iOS App
Unlike the desktop version the Adobe reader iOS app is light and agile and comes with a lot of amazing features that allow you to annotate a PDF as you read. You can highlight a PDF file, create fillable forms, sign documents and even password protect PDF files.
It is highly reliable. You can hardly expect Adobe to fail
It has great features including annotation and security features
Cons:
You can't edit other aspects of the document such as text and images
Price: Free
---
The Best App to Edit PDF for Windows and Mac
If you would rather not use an iOS PDF editor, a great desktop solution such as Wondershare PDFelement for Windows (Mac) would be a great choice. Like the corresponding app, the program is also quite handy in PDF management.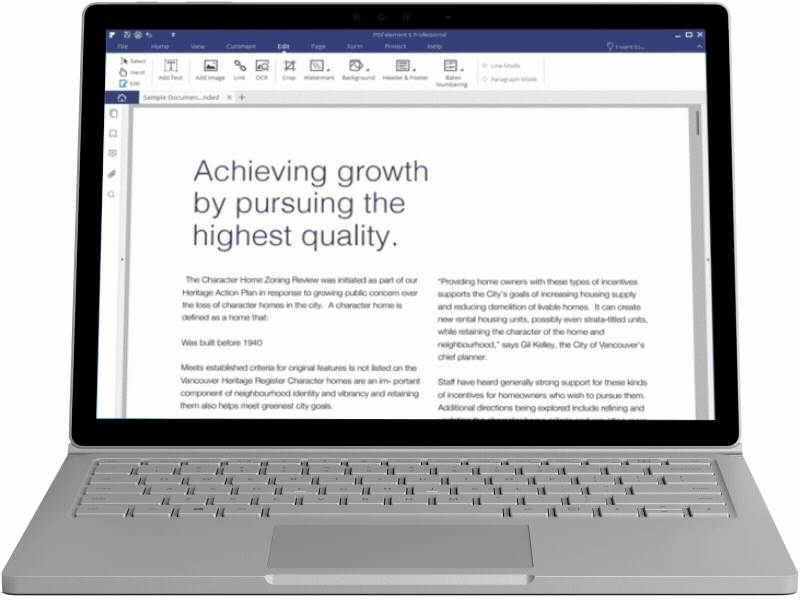 Some of the features that make it the ideal PDF editor include the following:
It can be used to easily edit the document by adding and removing text and even adding and removing images.
It is also great at annotation, allowing users to highlight text, strikethrough text, add comments and even add custom stamps.
It can be used to create PDF files in a few simple steps and convert PDFs to other formats including Word, PowerPoint and Excel in a single click.
You can assign a password to a document you are working on, lock the document to prevent editing and even add a digital signature to the document.
It also comes with an OCR feature that makes it very easy to edit scanned PDF files.