There are numerous PDF creators for the iPhone to ensure that file conversion is simple and convenient. And it is easy to store important information away for your iPhone, but in PDF format as opposed to a web page or doc format. To work with documents in PDF formats, PDFelement for iOSis the best free PDF creator apps for iPhone.

The easiest way to create files is scanning your physical documents at hand, just like taking a photo. PDFelement for iOS is just great at it. Open the camera on the app and take a picture, then you can adjust the angle of the file and set it to be what you want and click the Check button to get the PDF file. Then you can also sign and add comments to the file. Plus you are able to add signature and stamps as you want.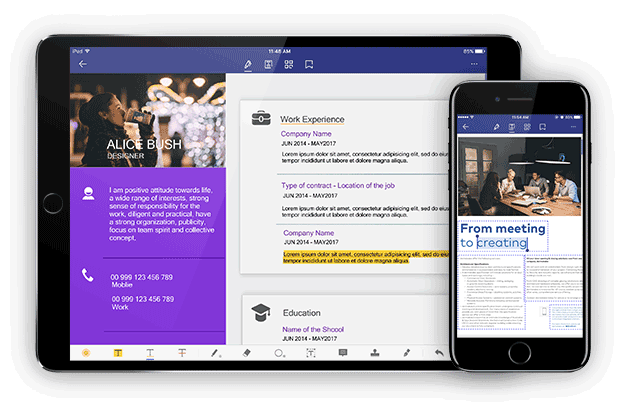 This application has a nifty feature that allows it to detect the page frame. It crops the page and adjusts the perspective. This means that you do not have to take accurate shots. It enhances the document's legibility by making it black and white or using color post processing. It also organizes the converted documents by titles and tags. It also has powerful search functionality. It can export the document to Dropbox, Box, Expensify, Facebook, Evernote, One Drive, Google Drive, Twitter, FTP and WebDAV among other applications. It also allows you to share documents via WI-Fi to easily access them from your computer. The best part is that the documents are converted on the phone, and this eliminates any security threats.
This is probably the most comprehensive and stable PDF converter you can use. It's a must have for those who use PDF files on their iPhones on a regular basis.

---
Other PDF Creator App for iPhone X/8/7/6S/6
1. PDF Suite
PDF Suite is the crème de la crème of PDF converters. Though its not that different from Genius Scan, it has all the tools you need to access and convert PDF files. It is a file converter that allows you to read, edit, create, convert or review files in PDF format. It comes with an intuitive interface that allows for almost instant file management by users. You can use this converter to create PDF documents from pre-existing files, or you can create fresh documents in PDF format using this app. It also allows you to make changes to any PDF document.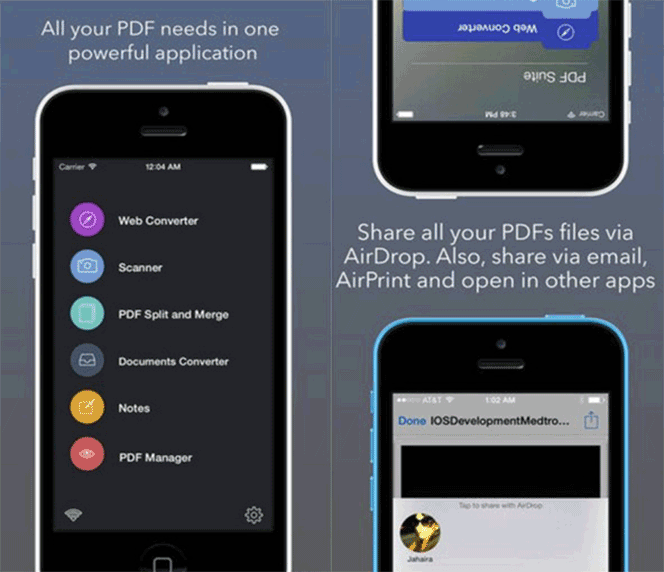 ---
2. Office To PDF
You probably know it is not easy to open or even edit a ppt or doc file on your iPhone. When you use the Office To PDF app to convert your documents to PDF format, you are able to view them conveniently on your iPhone. This is one of the most practical file converters and is developed by Kishore. It is designed for both the iPhone and the iPad. It is a universal app that supports various file formats like doc, docx, ppt, pptx, XLs, as well as xlsx.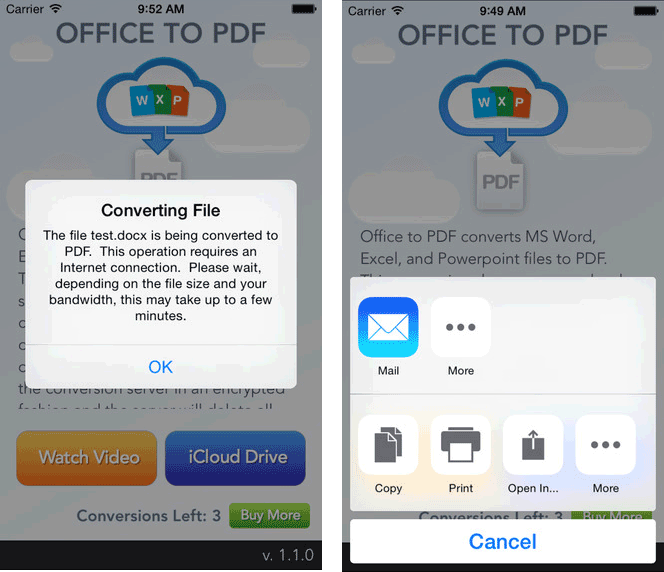 It is important to note that this file converter uses your internet connection to work as the conversions take place on a remote server. Privacy is guaranteed since the transfer of files to and from the server is encrypted. Also, the files are read by machines, not humans, and are deleted from the server after conversion.
---
3. Document Manager Pro & PDF Converter
his app can be described as an all-in-one PDF file converter. It is ideal for not just the iPhone, but also the iPad and iPod touch. It can convert documents from Mac or PC through WI-Fi connectivity or via USB Cable connection, Dropbox, email attachments, FTP or Box and later saves the documents on your iPhone locally. This application is also iCloud enabled.
For file transfer, it is advisable to make use of iTunes file sharing feature to transfer your files via WI-Fi or USB directly. The built in viewer support various file formats including MS office, apple iWork, RTF, HTML, TXT, JPG, PNG and GIF among many others. You can create folders and sub-folders with this application, and it can be used to send your files to other applications or to open files with other applications.
---
4. Genius Scan
This is a PDF file scanner in your pocket. It is a quickly convert files and documents to PDF files or JPEG. It comes with smart page detection, image enhancement and perspective correction abilities. It also offers amazing tools that help in organizing and safely exporting your converted documents. This app is quite famous as it currently boasts more than 1 million users. It is also trusted by thousands of small businesses. It has been voted as app of the week severally, and it has received praise from its users on many occasions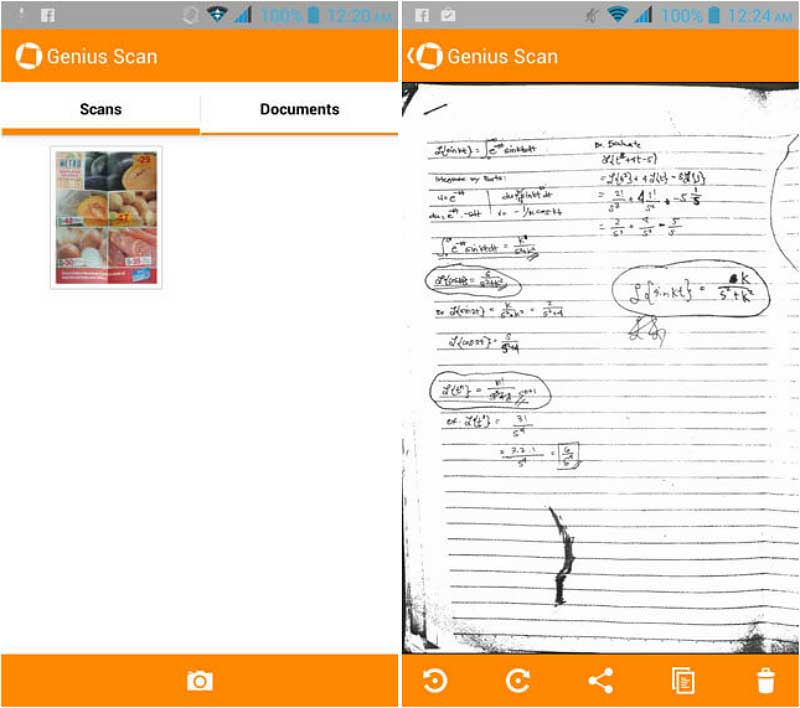 ---
Best Desktop PDF Creator for Windows/Mac
Wondershare PDFelement is a well-crafted software with different PDF tools. This software is a PDF converter that supports output formats like PowerPoint, Word, Excel, Images, EPUB, Rich Text and HTML. It converts the PDF files in a batch and ensures that the quality of your PDF file is retained. Moreover, this software supports editing of PDF files. You will be able to edit pages, texts, objects and images. You can also add and edit links on your PDF. Wondershare PDFelement is also a PDF creator.
Not only does it create PDF files but also creates PDF forms. You will also be able to edit PDF forms and add digital signatures with ease. Besides, this software is a PDF locker, unlocker, PDF compressor, PDF merger and a PDF viewer.
PDFelement also allows you to redact PDF content in a batch, add markups in batch and also remove the markups in a batch. It can also print PDF files that are compatible with other existing PDF software. An advantage of this software is that it is a cross-platform tool that supports Windows and Mac operating systems. It is also speedy and has a great user interface.