In order to secure the document before sharing it online or to sign an agreement over electronic media through digital signatures, PDF is widely used for contracts in many cases. This allows the users to secure data, sign any agreement virtually, share the agreement with retaining its originality. Here, this article is going to show you PDFelement for iOS, which is the best free app to sign PDF on iPhone/iPad.

The best app appears to be PDFelement for iOS that could be downloaded from the app store for only $4.99 without any subscription. It also provides range of various features that are not available on other apps,such as free tutorials of how to sign the documents. You can also convert the files into PDF and edit them before signing the document.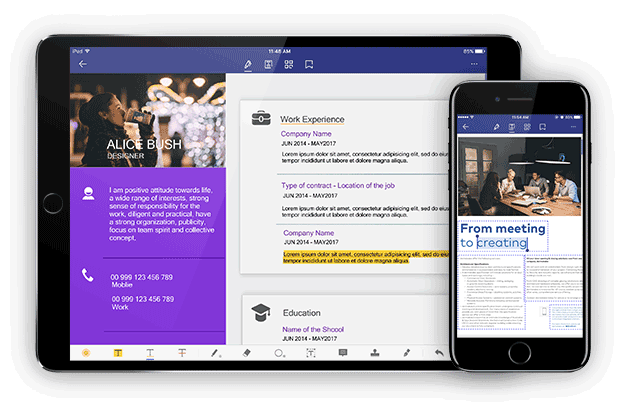 The key features of PDFelement for iOS 11/10/9/8 are following:
Signature: the digital signatures, encryption or security passwords are one of the key features.
Convert: the app can convert documents from word, PPT, RTF and images into PDF format by following few easy steps.
Text editing: the text on the PDF documents can also be changed or edited. Changes in the color, size and fonts of shape can be done it can also be rotated.
Scan: this app also allows users to scan any image into PDF file and convert into the specific format.
Annotate: this feature allows the users to highlight, strike through or underline the text from the documents.
Organize: Wondershare will also allow users to get their file in well synchronized manner.

---
How to Sign a PDF on iPhone
With PDFelement for iOS, the PDF document could be signed in just a few simple steps for iPhone X/8/7/6S/6. By going through following steps you can electronically sign the document.
Step 1. Import PDF File
Launch PDFelement for iOS on your iPhone. Choose the PDF file which you want to sign and click on it.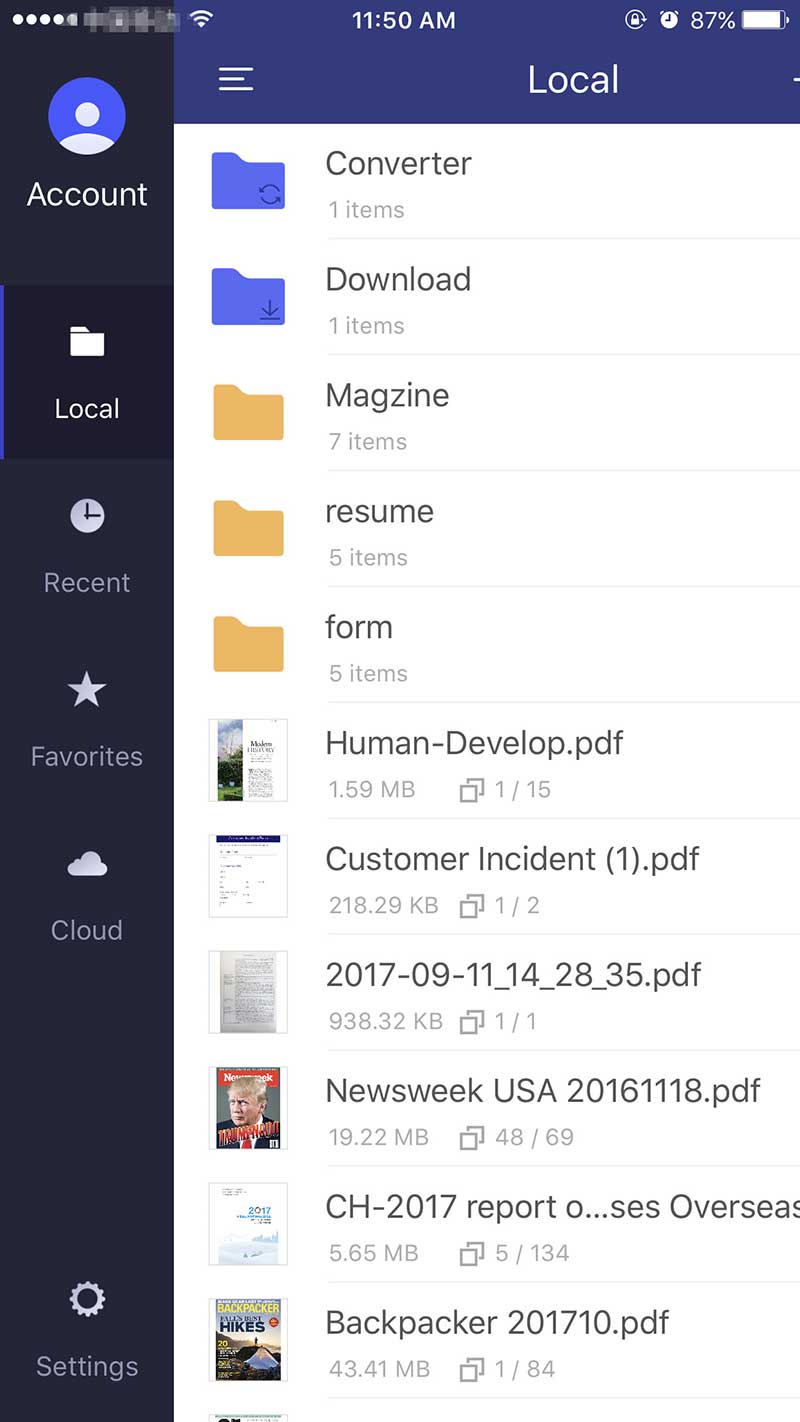 Step 2. Draw the Signature
Tag on the PDF you want to create the signature. Click the "Pen" icon on the top menu. Then you can should tag on the "Pen" icon on the left buttom conner and Tap to sign PDF.
Step 3. Save PDF File
Simply create the signature you like and place the signature on the right place. You can adjust the size if you need to. Then you should click the "Save" button when you're done. Now you'll have a PDF file which contains your signature on it.