3 Steps to Convert PDF to Google Slides
If you are wondering how to convert PDF to Google slides, you can do that easily in just a few steps by PDFelement. Google Slides as part of the Google Drive interface is a powerful way to share our presentations on the go.
Convert PDF to Google Slides
Step 1. Open a PDF
Launch the program on your computer. Next, click on "File" on the main menu and click on "Open" followed from "Browse" option. Search and upload the PDF file. Alternatively, you can click on the "Open File" button on the Home window.
Step 2. Convert PDF to Slides
Click the "Convert" > "To PPT" button to start the process, you can convert PDF to powerpoint slides. In case you need to edit the PDF file before converting, you can also use PDFelement to edit PDF as you need.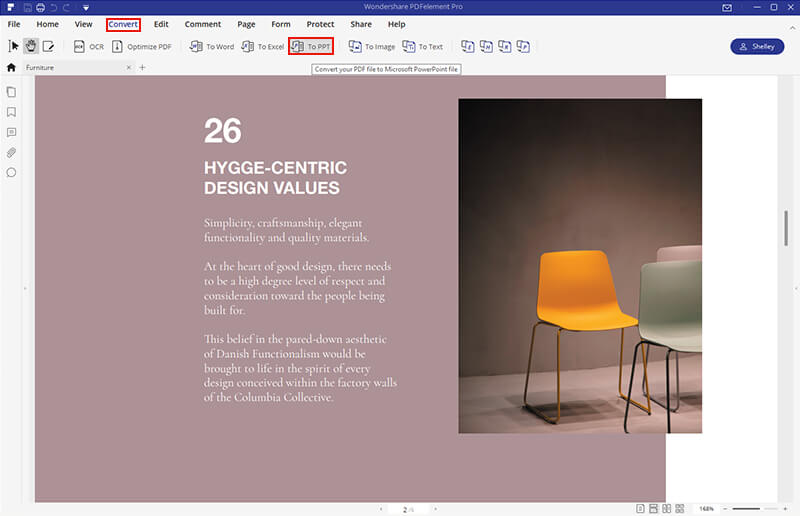 Step 3. Upload to Google Slide
Login your Google Drive account to upload this converted .pptx file, then open it with Google Slides. You can share it to others freely.

---
Convert PDF to Google Slides in Batches
PDFelement is a good PDF to Slide converter, which also supports to convert PDF to slides in batches to help you save time and effort.
Step 1. Open Batch Process
After opening PDFelement, click the "Batch Process" button to enable it.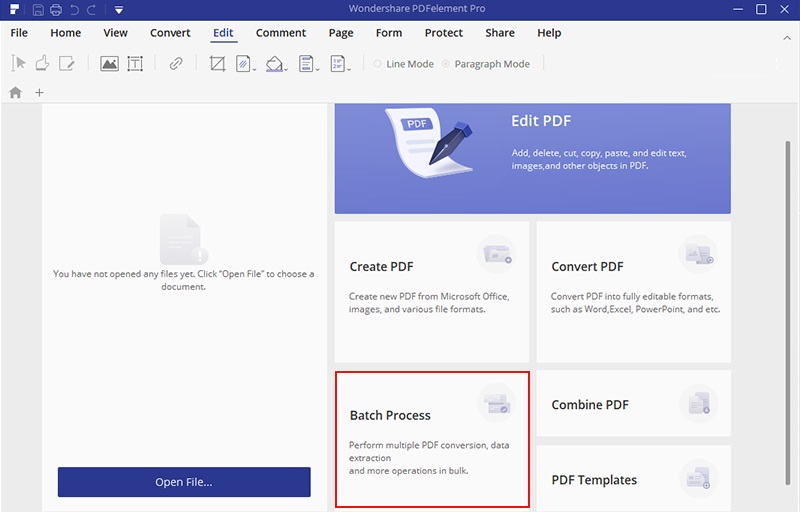 Step 2. Convert PDF to Powerpoint Slides in Batches
In the "Convert" tab, you can load multiple PDF documents in it. And select "powerpoint (.pptx)" in the "Output format" option on the right-side. Click the "Start" button to begin the process.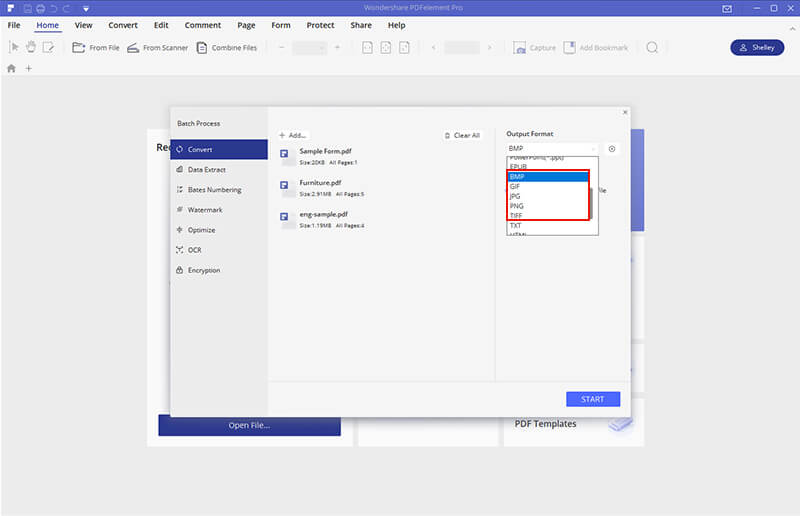 Step 3. Open with Google Slides
After conversion, you can upload them in your Google drive account and open by Google Slides to share with others.

---
Video on Convert PDF to Google Slides
PDFelement is a must download software that offers a wide range of editing options. You can edit text, images, and objects. With this software, you will be able to manage PDF pages, merge PDF, compress large files, redact, annotate, watermark, rotate pages, crop pages and much more. Moreover, it is trendy software with high-end OCR technology that makes it possible to convert scanned PDF files and search text in it. Besides, this software is used to encrypt PDF files with user and owner password. You can also use it to view PDF files and print them when necessary.
Free Download or Buy PDFelement right now!
Free Download or Buy PDFelement right now!
Buy PDFelement right now!
Buy PDFelement right now!
---