The best way to share your PDF document with others is to publish it online. But the very many cloud options that can allow you to do that will not allow you to actually have the contents of the PDF on a webpage on your website. All you can do is just share the link from the actual PDF file. In light of this, we have come up with a method that allows users to convert PDF to URL link with PDFelement.
The best way to convert PDF to URL is to use PDFelement. This highly versatile program comes with a lot of features, each one working independently to help you easily convert PDF to URL link or any other format. The program allows the users to convert a file or multiple files from PDF to any popular formats at incredible speed.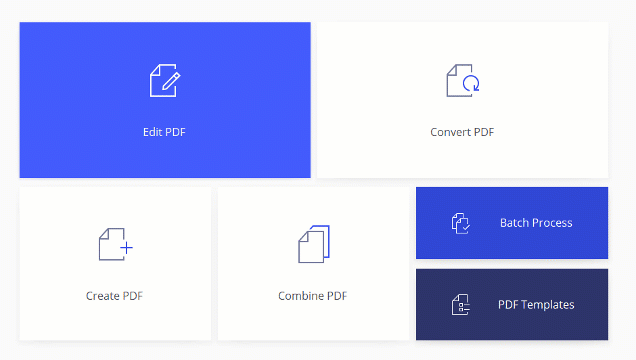 If you would like to make changes to the document before conversion, PDFelement gives you a number of options. You can add and remove text from your PDF file, add and remover images from the document. You can also add, manage and remove passwords to the document as well as add signatures to the document. You can also annotate, add bookmarks and even create PDF forms.
The output time is faster than similar software. This means that you can convert your files in the shortest time possible and still have a file that exactly matches the original PDF. In the next section we show you how easy it is to use PDFelement to convert your PDF to URL.
---
3 Steps to Convert PDF to URL
Step 1. Open the PDF to Be Converted to URL
You can open the PDF file you want to convert by clicking on "Open File" on the Home window. This will allow you to browse for the PDF file. Once you've found it, double-click on the file to open it.
Once the file is open you should see all the editing options activate. You can edit the document before converting it. There are options to add text, add images, edit objects and even edit text.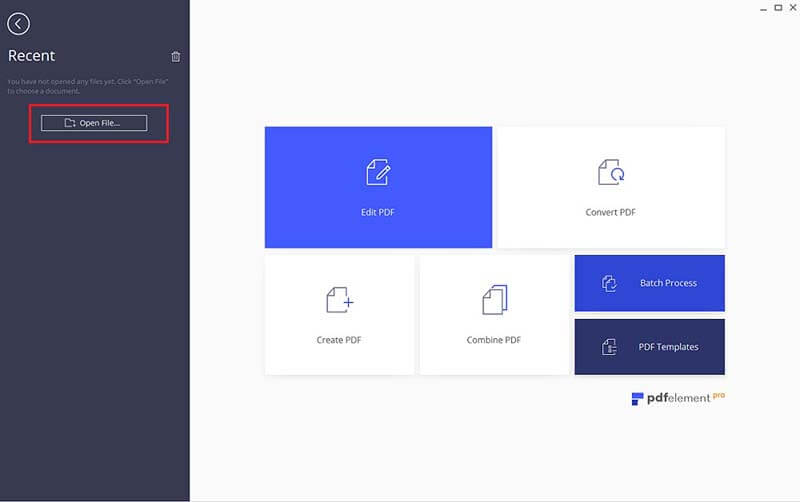 Step 2: Convert the PDF to URL
When you're ready to convert the file, click on the "To Others" option under the "Home" tab and from the drop down menu select "Convert to HTML". A popup window will appear.
Step 3. Finish the Conversion
The "Settings" button will offer you additional advanced settings you can apply to the document. When you're done with all the changes click on "Save" and wait for the program to complete the conversion process. The converted PDF to URL file will be in the output folder you selected in a few seconds. Now that your PDF has been converted to HTML format you can easily add it to your website and share the information on it with your audience.