It will be a challenge to select a PDF to Excel converter. Indeed, a good PDF to Excel converter that performs useful conversions for analysis and saves your time and energy. Here will a top lists of best free PDF to Excel converters including PDFelement for you.
How to Convert PDF to Excel Spreadsheet
Step 1. Select on "To Excel" to Import PDF to Excel
Open the PDF file, go to the "Home" tab and click on the "To Others" button. Save as excel format by choosing it in the dropdown list.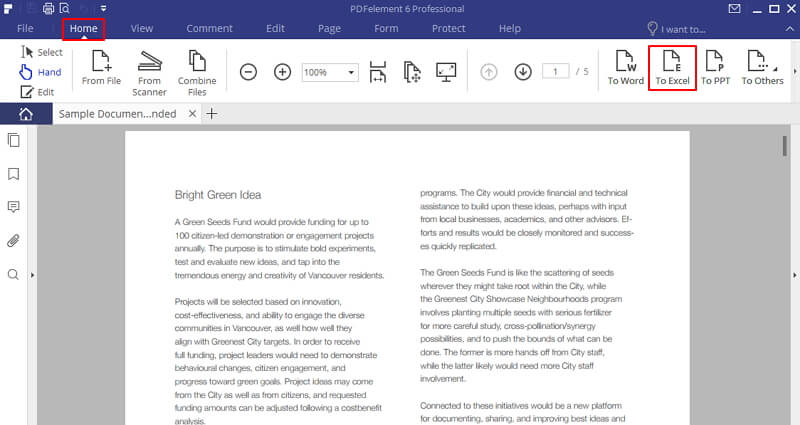 Step 2. Open PDF Files and Convert PDF to Excel
On the pop-up window, navigate to the specific folder and choose the PDF file that you want to convert to excel, then click the "Open" button to load it.
After opening a PDF file, to get a excel format file, you can also save it as excel. For more options in the process, you can make your own conversion setting by clicking on "Settings" button.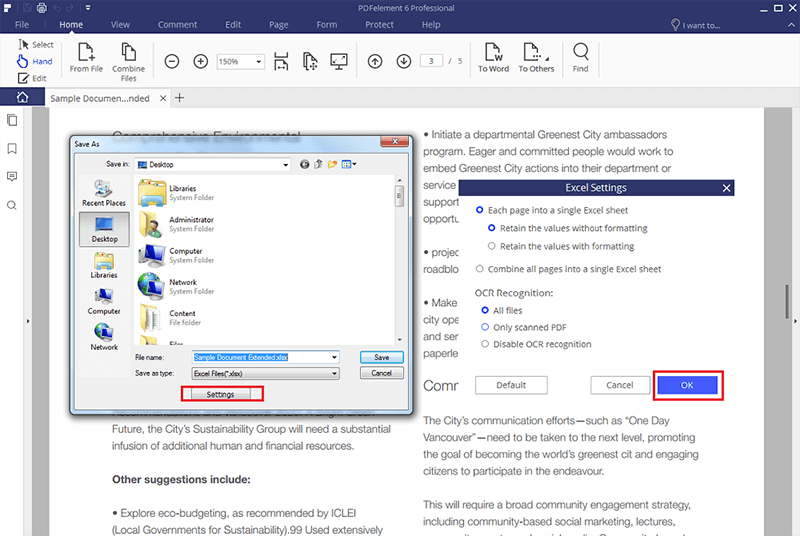 PDFelement is the best PDF to Excel converter, what's more, the features to create, edit, annotate, and convert etc are also included in it. So far, it is the most cost-effective professional PDF to Excel converter for all platforms, such as macOS, Windows, and even iOS devices. This PDF editor supports to convert various PDF to Excel, including password protected PDF files, additionally you can set the preference for the converted excel files to have a single sheet or multiple sheets.
Pros:
With an affordable price for all users.
iOS and Android versions are also available.
Supports to convert, create, edit and annotate PDFs.
OCR feature enables you to convert scanned PDFs to editable Excel files with a single sheet or multiple sheets for your choice.
---
Video on How to Convert PDF to Excel with PDFelement
---
Other PDF to Excel Converter
1. PDF Converter Pro
PDF Converter Pro is another popular software from Wondershare for converting PDF to Excel with the smart engine.
Pros:
With embedded OCR feature, you can easily convert scanned and image-based PDF documents to Excels.
High quality and layout of its original content can be well maintained.
Supports to process multiple PDF files into a single Excel.
---
2. Nitro Pro 10
Nitro Pro 10 is close to PDFelement as the top and complete solutions to deal with digital documents, which enables you to convert, edit, merge, protect, view and sign PDF documents.
Pros:
Combine and merge other format documents to PDF documents
Text, images and other items can be edited easily
It can convert PDFs to many other office formats besides Excel and vice versa
Excel documents can also be converted to Images
Cons:
There is no Mac version
There is no app for mobile devices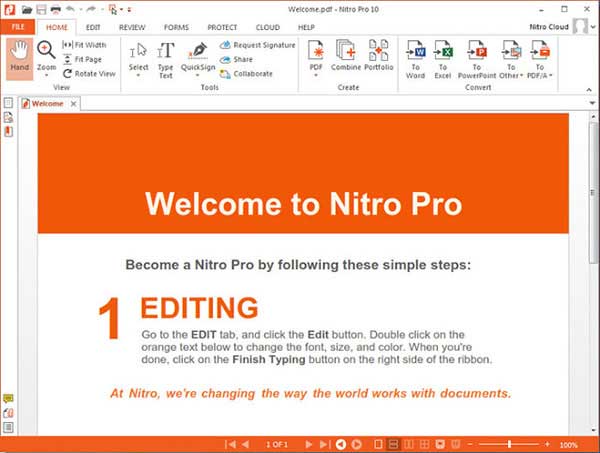 ---
3. PDF Suite Pro
PDF Suite Pro is a basic PDF to Excel conversion tool, however it also supports simple editing features with six languages, which makes it helpful for different users.
Pros:
It is a simple PDF to Excel converter
Supports to create fillable forms as well
Cons:
It does not support to redact PDF documents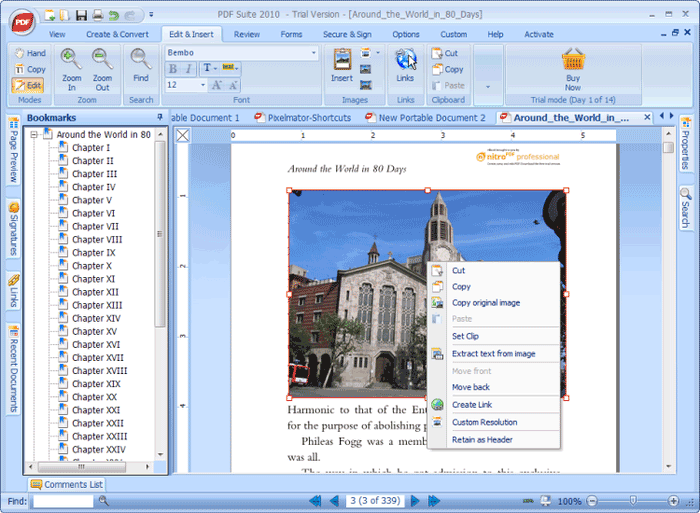 ---
4. Cute PDF Professional
Cute PDF Professional is another tool that provides advanced settings to control the output files in Windows platform. It simplifies your conversion process of PDF to Excel much easier for better document maintain purpose.
Pros:
Supports to create and edit forms
Cons:
Creation of PDF documents is not available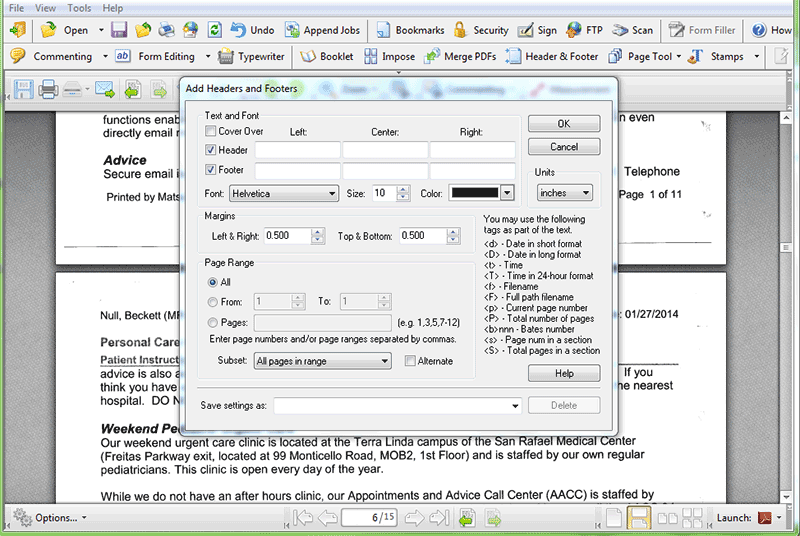 ---
5. Infix PDF Editor
Infix PDF Editor supports to edit and create PDF documents. Typos in the documents can be catch out during the converting PDF to Excel process. However, lacking of some useful conversion tools make it a less professional program.
Pros:
Edit and print features are available
Cons:
It takes a long time to search and replace text when you want to edit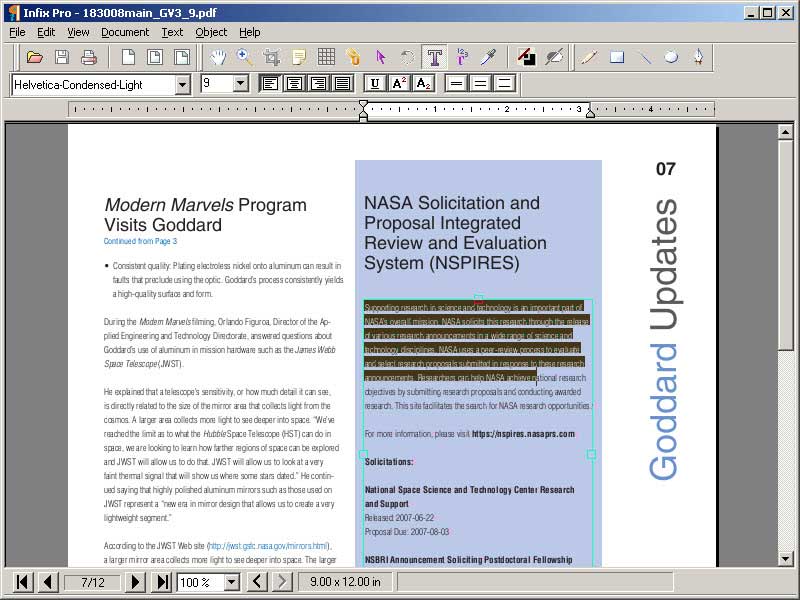 ---
6. PDF2XL
If you have difficulties to conduct data analysis, then PDF2XL could be your option, with its smart PDF to excel converter you can convert PDF documents to .xlsx or .xls format excels and reduce the human mistakes.
Pros:
The conversion speed can be 500 PDFs per minute
More than 130 languages are supported
Scan paper work into Excel files
Supports to extract data from files
Cons:
10 pages of each document can be converted by the trial version
---
7. Soda PDF
This PDF to Excel converter has eight different language versions. Edit, convert and create PDF documents can be done professionally.
Pros:
User-friendly interface
PDF templates are available
OCR feature is embedded
3D images are also supported
Cons:
Audios and videos in the documents are not supported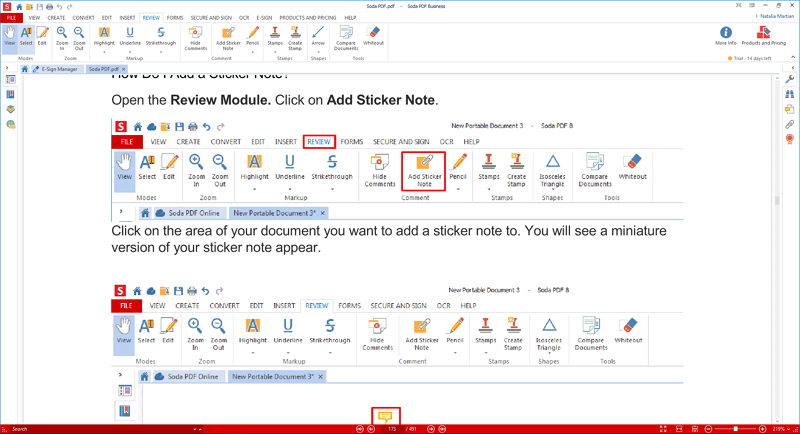 ---
8. Corel PDF Fusion
Corel PDF Fusion is a complete PDF solution that can easily edit, create, and manage PDFs. Most file formats are supported and it has a clean and easy interface for users to operate.
Pros:
Users don't have the learning curve
User-friendly interface
Supports multiple modes to view PDFs
Cons: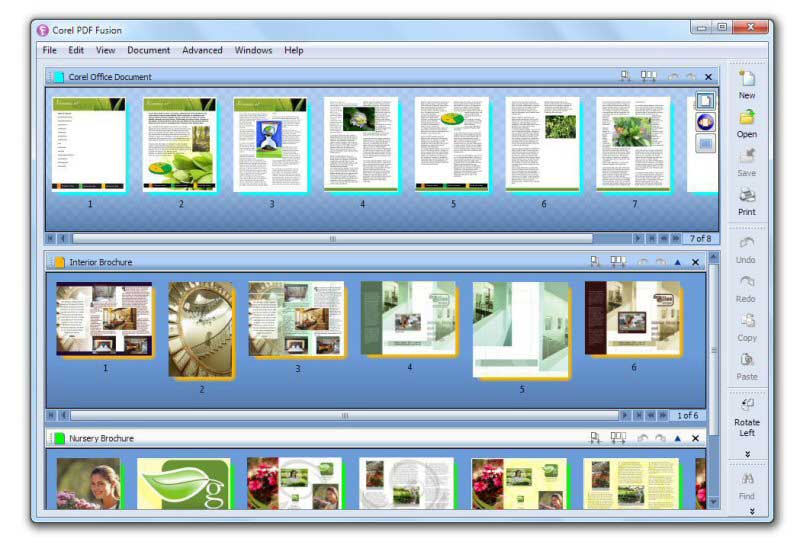 ---
9. Office Convert PDF to Excel for XLS
You can use Office Convert PDF to Excel for XLS to convert PDF to Excel format. The whole conversion process can be done in several steps, load PDF files to the list, select an output folder and hit the "Convert" button to start the process, then it's done.
Pros:
Text and images can be maintained when convert from PDF to excel file
One-click to complete the conversion process
The table, graphic and layout can be same in the converted excel file as original PDF document
Cons:
Not compatible with Pentium 1 computer
Not compatible with old browsers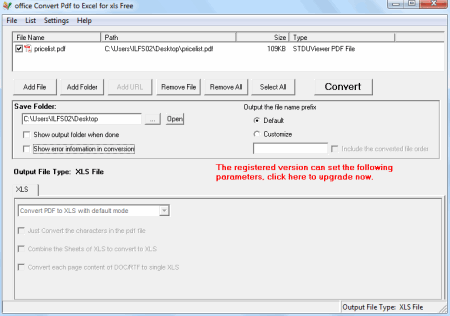 ---
Tips for Choosing a Right PDF to Excel Converter
It will be difficult to select a proper PDF to Excel converter in a short period. You may need to conduct a proper survey for many PDF to Excel converters according to your requirements, then select the best converter for your needs. From the above listed PDF to Excel converters, obviously PDFelement is the best tool among these converters. It provides professional conversion, settings and results to convert PDF to Excel in every aspect.
It is the most cost-effective one, comparing the price and features.
Stability is one of the advantages of the program.
It provides the free trial version for all users to try first.