If you need to manipulate or analyze data, you may feel the need to convert PDF to CSV format. This way, your data is preserved along with layouts, columns and formatting. You can carry out this conversion with a PDF to CSV converter. Luckily, you can use PDFelement for converting PDF to CSV perfectly.
How to Convert PDF Table to CSV
In order to convert PDF to CSV ensures that your desktop runs on Windows.
Step 1. Select on "To Excel" to Convert PDF to CSV
Open PDFelement. Since csv is an excel format, click on the "To Excel" button under the "Convert" tab.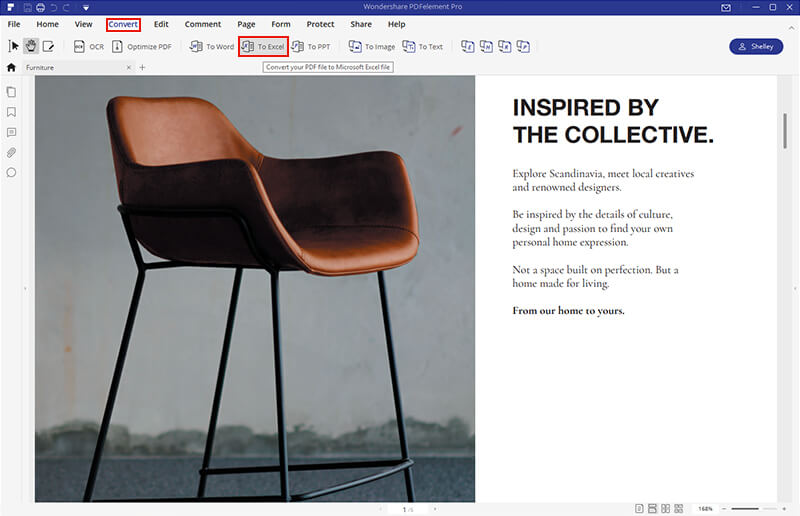 Step 2. Set Options for Converting PDF to CSV
Once you complete step 1, a pop-up will appear. In the window, you can click select output folder and output format. Once you've set all the options as required, click the "Save" button to start the PDF to csv conversion.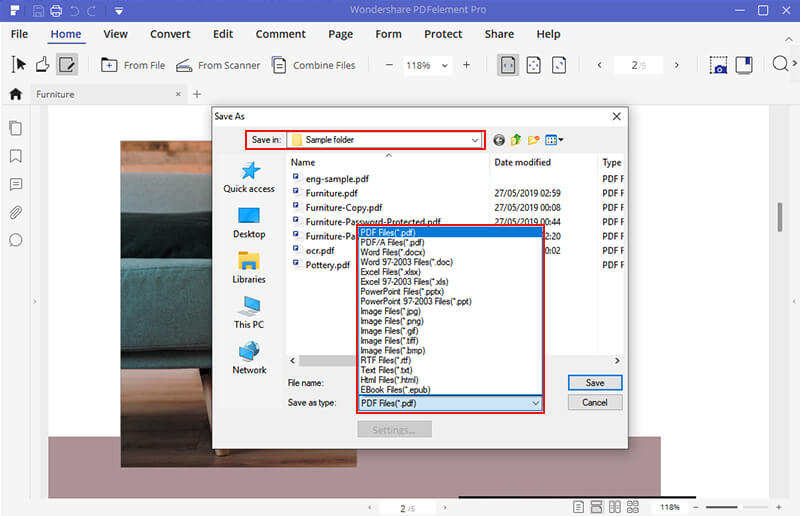 Step 3. Convert PDF to CSV
After the conversion is complete, double-click the converted file to open it in Excel, then click the "File" > "Save as" button. In the pop-up window, you can choose .csv in the "Save as type" option to resave it as a CSV file.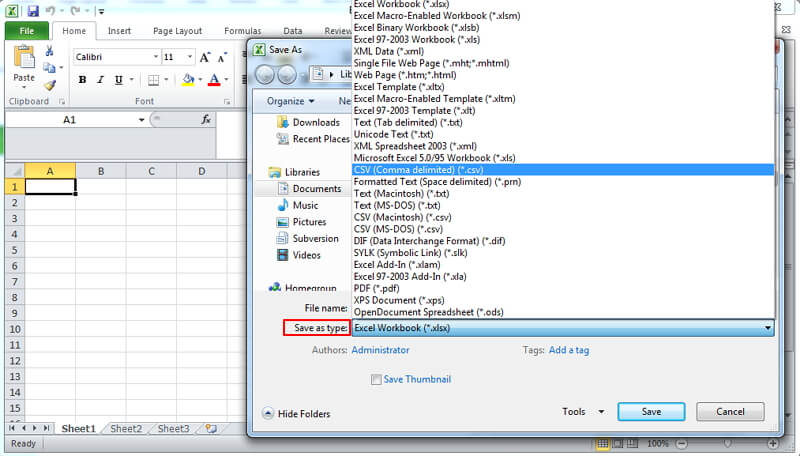 By using this PDF to CSV Converter, you can achieve smart conversion of PDFs to Excel files. With PDFelement, change the way you work and increase productivity and revenue for your company. You can convert PDF to CSV spreadsheets with accuracy. The tool also allows you to reuse data in Excel. This Windows tool can easily convert PDF documents with tables into Excel files without editing.
With PDFelement, you can get amazing results to convert PDF to CSV:
Partial and batch conversions. Partial conversion mode allows users to select PDF page ranges or pages from a PDF file for conversion. Batch conversion mode allows users to add up to 200 PDFs for conversion each time.
Flexible options for the output Excel. This tool provides two flexible options for the output Excel. Each PDF page can be converted into a separate sheet or all PDFs can be combined and converted into one sheet in an Excel document.
Get accurate results. You'll find the formatting of your Excel file matches your original PDF file. Your PDF files will be converted to high quality CSV files that accurately match the original document.
---
Another Way to Convert PDF to CSV
PDF Converter Pro is another PDF to CSV software that can help you convert PDFs to CSV file. Here are the easy steps to follow.
Step 1. Convert PDF to CSV with "Excel" Option
After adding a PDF file to this PDF to csv converter, choose the "Microsoft Excel" option in the right hand "Output Format" drop down list.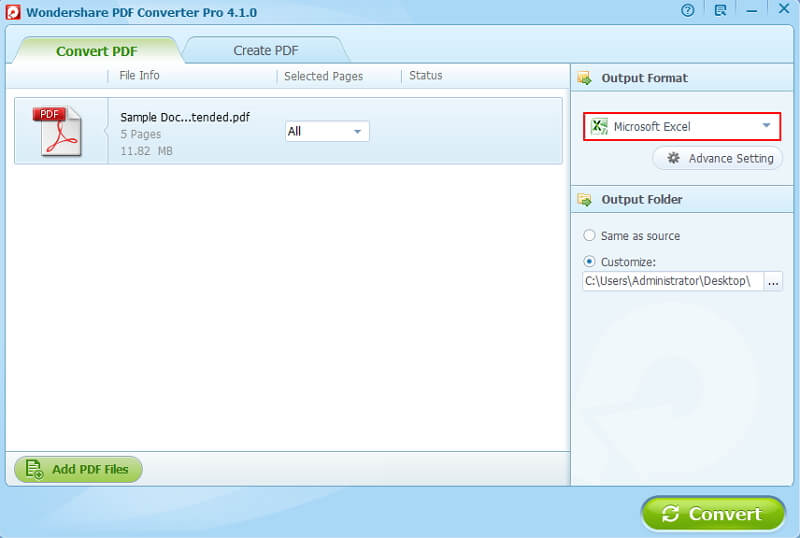 Step 2. Turn Excel to CSV Option
After conversion, double-click the converted excel file and re-save it as a .csv format.