Portable Document Format is said to be the most secure document format which will retain the formatting of a document on any PDF Reader or Editor. If you have already created a PDF, there are plenty of ways to edit the PDF file on Windows or Mac OS X. In order to edit PDF documents, you will need a perfect PDF editor with all the important features such as editing the text or images present in the PDF file. Here's the detailed guide on how you can edit a PDF file with PDFelement .
PDFelement is a cross platform, multifunctional, easy to use PDF reader, editor or converter which will do all these tasks in the blink of an eye. It also provides multiple fonts, text size and alignment tools to match the formatting of the PDF file. In case of images, you can adjust the size of the images, graphs, charts, can crop them out or can simply extract them from PDF file. It'll take no effort to make a PDF editable.
Apart from the editing feature, it will also let you convert the PDF files to Microsoft Word format which makes it really easy to edit the document. Moreover, if you have scanned a document, the OCR feature will let you convert the scanned document in to edit-able text format.
---
Edit PDF with Best Desktop PDF Editor
Step 1. Edit Text in PDF
Open PDF file and click on the "Edit" tab. Move your cursor over text and you will see a blue box around text. Double click the box and you will be able to change PDF text.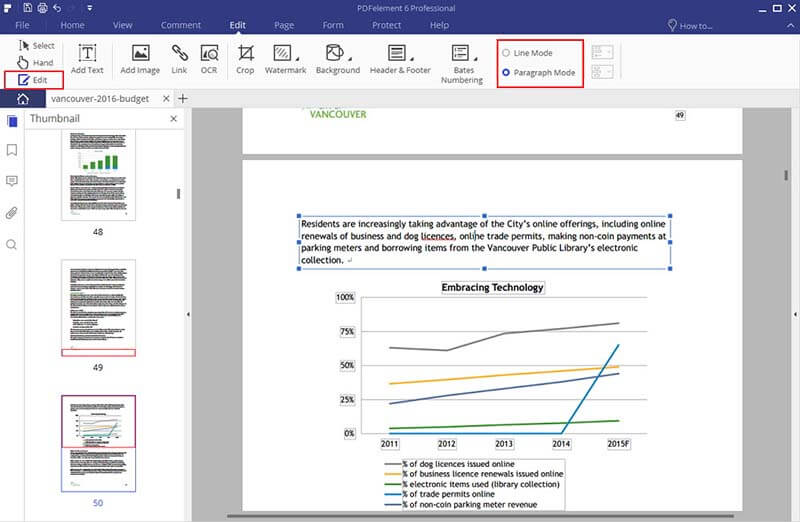 Step 2. Edit Images in PDF
You can also click on the "Edit" button to modify PDF image. Click on the image to move, resize and rotate it. Right click on the image to reveal more settings about the image to cut, copy, delete or share the PDF image.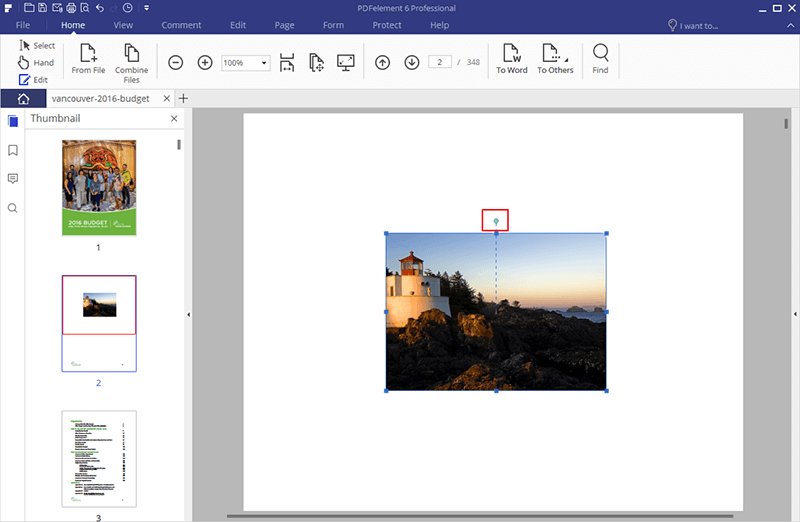 Step 3. Edit Pages in PDF
Once the PDF file is opened, click on the "Page" tab on the main menu. Here, you can "Insert, Rotate, Delete, Extract, Split, Replace or Crop" the PDF pages from this menu.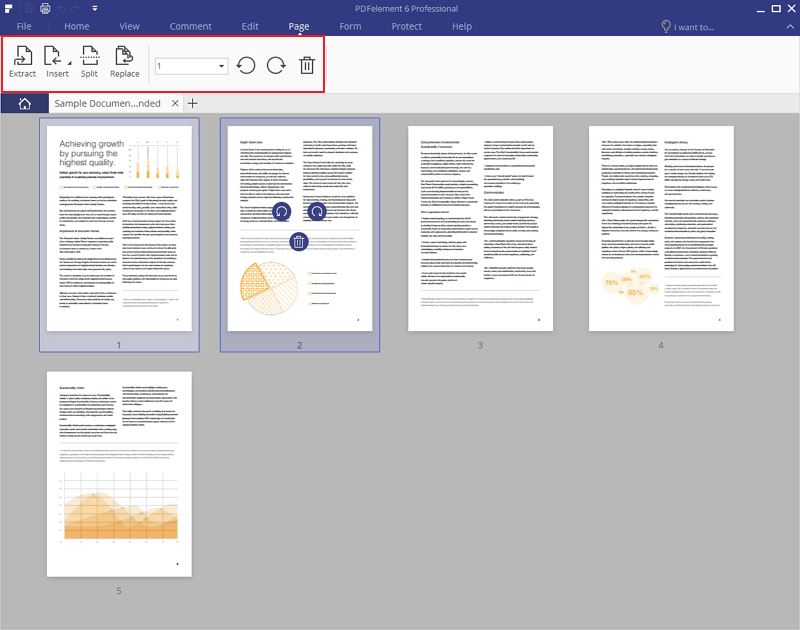 ---
Other Solutions to Edit PDF Free Online or Offline
1. Through Free Online PDF Editing Tools
Now some online PDF tools really helps when you just want to insert text and images to a PDF file. PDFescape is an example. By uploading your PDF file to it, you are able to insert text and images into a PDF file. However, the drawback is that you cannot delete text (correct typos) or images. It also lets users hide sensitive info by applying the whiteout tool.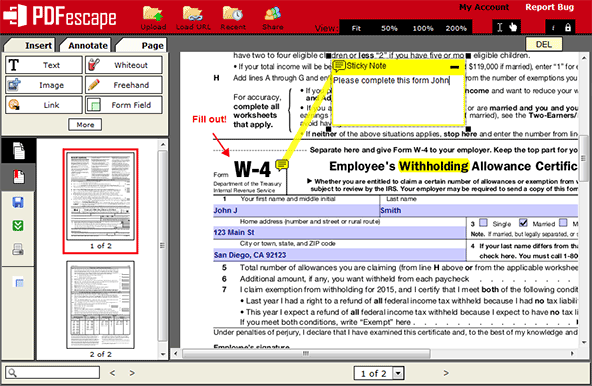 2. Through Google Docs
Another free way to free edit PDF file is using Google Docs. Whether you have an image-based or native PDF file, you can upload it to Google Docs. Open it as a Google Document to edit. Insert, revised or delete text, just edit text for free. After free editing the PDF file, go to File > Download As> PDF. This way is a free way to edit PDF. It is so easy. When you editing a PDF file with Google Docs, it feels like you're editing text in a Word processor. The only thing I don't like it is that after you download your last PDF file, all the original images might have been lost.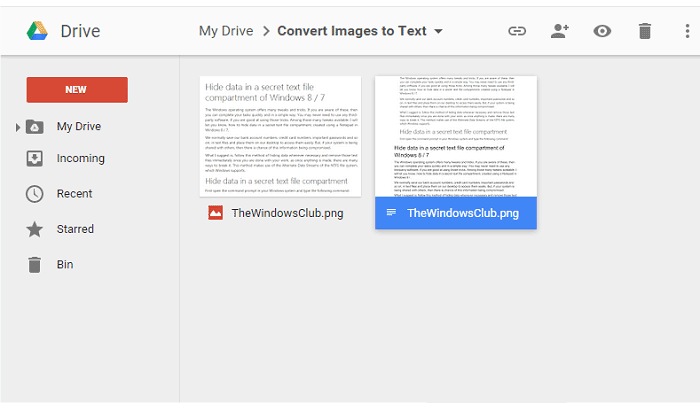 3. Through Adobe® Reader
Sometimes you might need to participate in team work. In this case, it is needed to add comments on a PDF file or markup text. When doing this task, Adobe® Reader is a good choice. To some extent, it is a free PDF Editor as well. In the toolbar, you'll see the comment tools: sticky note and highlight text. Select one of them, click on the PDF file to add sticky note or highlight text. It is so easy!
However, Adobe Acorbat Xi and Adobe Reader XI will be end of support on October 15, 2017. That means there'll be no more security updates from Adobe, and your PDF file and data might be exposed to hackers in this case. It's better for you to choose the best alternatives to Adobe Acrobat.