Do you wish to link to page in PDF document and are having a hard time doing it? Generally PDF documents are made in a way that they need little or no editing if any. Actually this is one of the difficult things people deal with when dealing with PDF documents, especially when they were not the creators of the document. But how to hyperlink to a specific page in a PDF which has a large number of pages? This article will offer you PDFelement to link to page in PDF.
Well, we are here to tell you about a tool that will make all your woes go away. PDFelement will ensure that all your PDF editing needs have been taken care of and you need not worry any more about how to insert PDF page link. You can also hyperlink your PDF to a specific webpage.
PDFelement is capable of meeting all your PDF editing needs. You can directly insert, delete, change texts, images and pages, remark content with highlight and comment boxes in PDF documents. The multi-lingual OCR functionality recognizes and makes scanned PDF searchable and editable. Moreover, it can create PDF from various types of documents or convert PDF to Microsoft Office, Epub, images and more.
---
3 Steps to Hyperlink to Specific Page in PDF
Step 1. Open PDF in the Program
Launch PDFelement on your computer and then click on "Open File". Browse through the files and select the one you want to link. You can also open it by going to it directly and right clicking and choose "Open with > Wondershare PDFelement".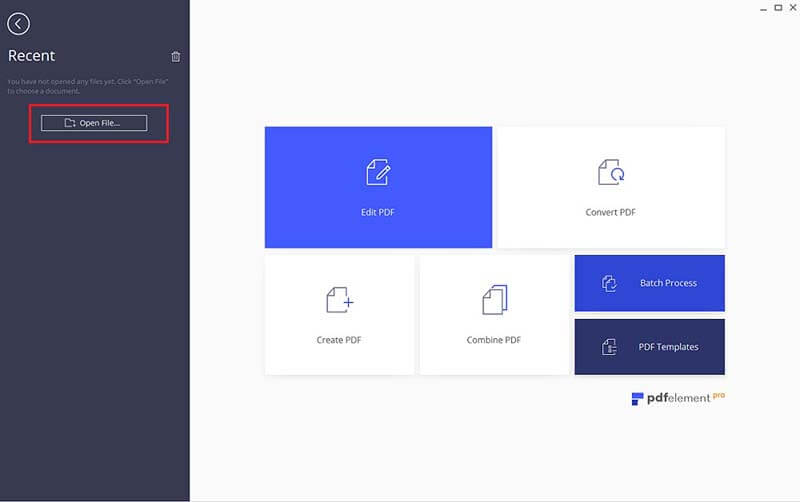 Step 2. Link PDF Page
When the file is open, you will observe an array of choices for you on the top menu. Under the "Edit" tab you will find more buttons like, select, edit text, edit object, link et cetera.
Click on the "Link" button. This action will change your cursor to have a look like a cursor. Select the text you wish to link and a window will appear which gives you the choice of link appearance and link action. Tick the "Go to a Page View" option and specify the page you want link. Finally click "Set Link". This action automatically links the highlighted text to the chosen link.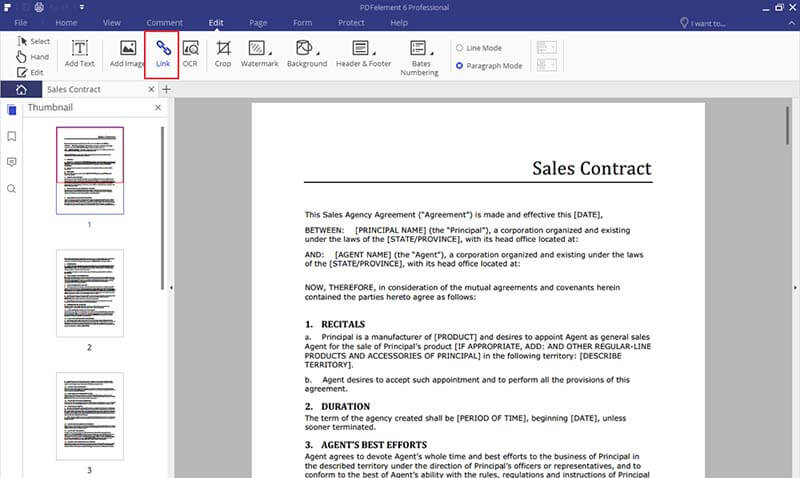 Step 3. Further Edit Your PDF (Optional)
PDFelement is a tool that is simple to operate, yet has many functions for you to choose from. In addition to adding links to your PDF document, you can also click the "Edit" button under the "Edit" tab to modify the texts and images in your document.
If you wish you make changes on your PDF pages, you can go to the "Page" menu and select an option you need to insert new pages, delete unwanted pages, rotate pages to a certain degree, crop page to adjust aspect ratio etc.