When you are sending a document for another person to print, it is best to send them a PDF version of the document because they print well i.e. what you see is what you will get. However, PDF are messy in the background, making uploading a PDF form online in the form of an HTML web page a pain. Like many other problems, there is a solution to this: there are several conversion tools that help users convert PDF to web form. To put it simply, if you have a PDF version of a form, you can upload it on your website without doing any coding. First, you need a tool - PDFelement.
As relayed earlier, there are plenty of PDF conversion tool that can help you solve this problem. One of those software is the – PDFelement. You will be able to edit, convert, create, protect, sign and print your PDF files. It is also equipped with an optional OCR plugin that allows you to transform unsearchable texts from an image searchable.
PDFelement will also elevate the way you work with forms. It has powerful form editing capabilities and dynamic PDF form templates to work with. If you have been given a non-editable PDF form to fill in, use this tool to fill your form up. You can create forms with the help of interactive fields.
---
How to Convert a PDF to Web Form
Converting your PDF files is as simple as 1-2-3 thanks to PDFelement. It supports various output formats, making it a versatile use for many people. For the purpose of this article, we will concentrate on converting PDFs to HTML (web form). Here is how you can do so:
Step 1. Upload PDF Form
Launch PDFelement on your computer. Find the "Open File" button to upload the PDF form. Alternatively, you can also go to the "File" menu and choose "Open" from the submenu.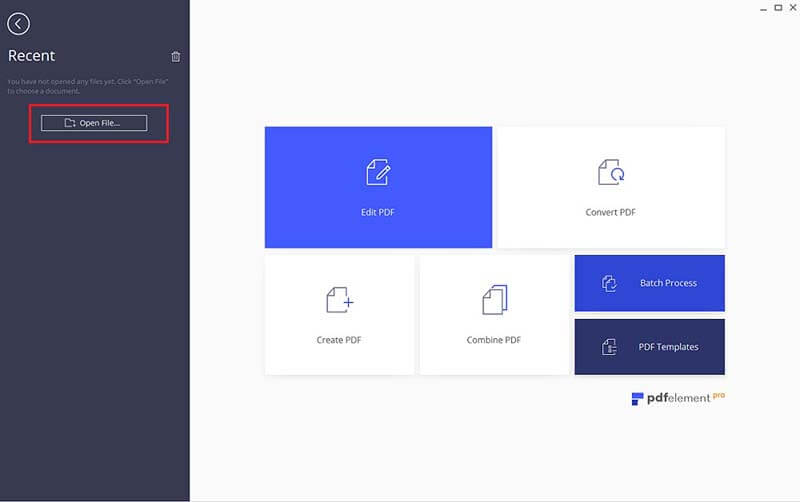 Step 2. Fill and Edit PDF Form
You can directly complete the form by clicking on the fields. To edit the form, open the "Forms" tab and click the "Form Edit" button. Double-click the item you would like to edit.
To undo an action, simply click the "Undo" button in the quick toolbar. Alternatively, you can clear the whole form by clicking the "Clear" button located in the "Forms" tab.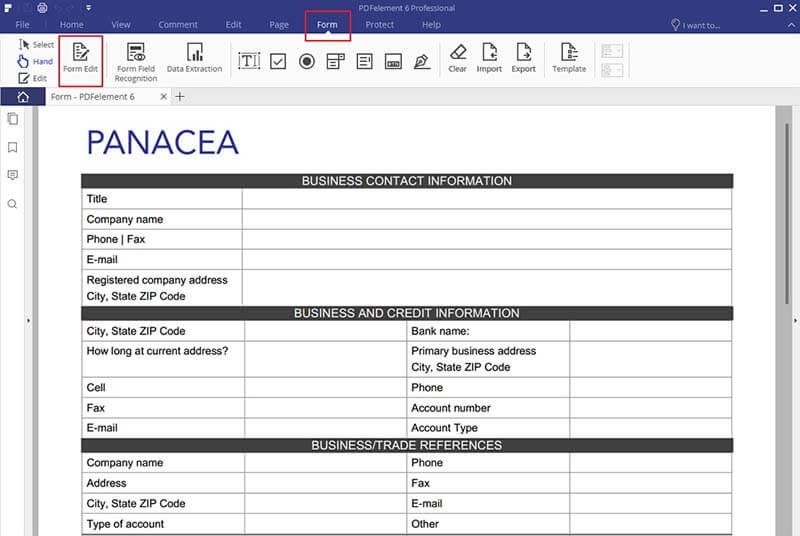 Step 3. Convert PDF Form to HTML
Once you have finished editing the form based on your needs, you can then navigate to the "Home" tab and choose "To Others > Convert to HTML".
In the conversion window, specify the destination folder for the converted file. If you want to customize the output, you can click the "Settings" button to make changes. Finally click the "Save" button to begin the conversion
---
What are the Differences and Similarities between PDF and HTML
There is a reason behind why PDF and HTML are widely used – both are universal formats i.e. all computers support PDF and all browsers are familiar with HTML. Both formats are also portable which means you can digitally send either format as a file via the internet. However, there are several differences that seem to divide between PDF and HTML enthusiasts:
Scalable
Annotations and comments can be added
Wide range of reader-navigated controls
Requires PDF reader
Fonts are embedded – appearance and formatting of document is fixed
Can be password protected
Concerned with appearance
Not scalable
Footnotes cannot be added
Utilizes scroll bars, search engines
Requires browser window
Font and appearance dictated by website creator
No security measures
Concerned with structure
What many do not realize is that the differences between both file formats enhance each other. For example, to add a working link in PDF files, HTML coding is embedded in the file. In other instances, a HTML-based website may need to include PDF files to convey supplementary content since its appearance can be better dictated.