2 Ways to Convert PDF to PNG
How do I convert a PDF file to PNG? Actually, it is easy to accomplish this task. With PDFelement, you can asily convert PDF to PNG without losing quality.
How to Convert PDF to PNG
1. Open PDF File
Open the PDF file that you want to convert to a PNG image with PDFelement for Windows. Click on the "Open File" button on the "Home" tab, or you can simply drag and drop the PDF file into the program interface.
2. Convert PDF to PNG
Click the "Convert" > "To Image" button, then in the new window, you can choose PNG in the "Save as type" option. Then you will get the png file saved on your computer.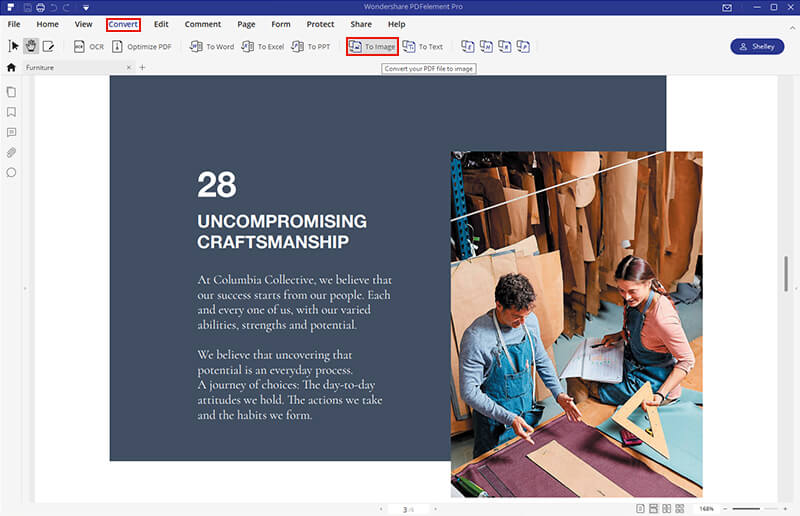 ---
Convert PDF to PNG in Batches
PDFelement can help you convert PDF to png in batches that can help you save time and effort.
1. Open PDFelement
After opening PDFelement, click the "Batch Process" tab.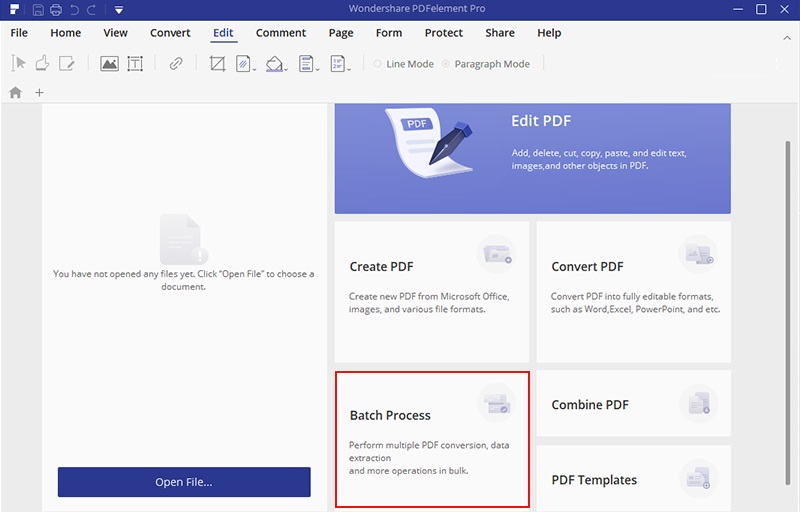 2. Convert PDF to PNG in Batches
In the "Convert" tab, you can load multiple PDF files in it. And select PNG in the "Output format" option on the right side. This helps you convert PDF to png with high quality as well.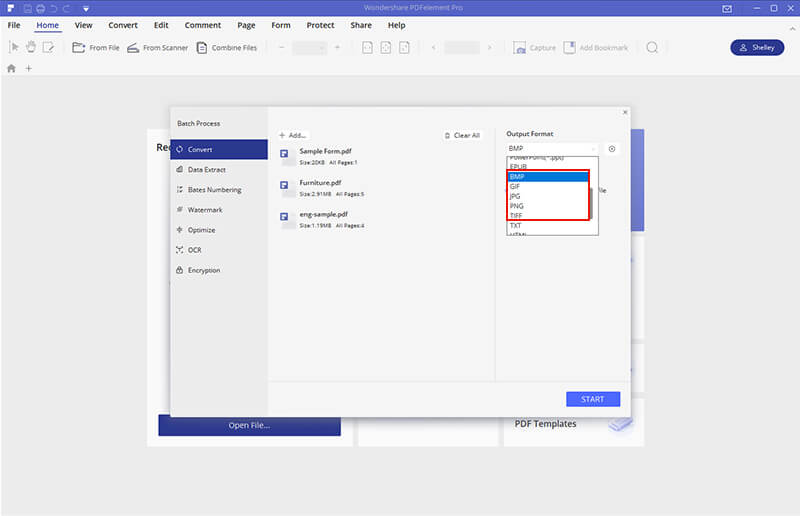 ---
Video on Convert PDF to PNG
PDFelement is a popular PDF editor and converter. This software comes with a full set of editing tools that give users more control to edit PDF text and images. It includes cutting edge Optical Character Recognition (OCR) technology. It can recognize different text and images quickly and accurately, making PDFelement a very good choice for most business users.
---
Other Tools to Convert PDF to PNG
1. Wondershare PDF Converter Pro
PDF Converter Pro can convert PDFs to multiple file formats such as Word, Excel, PowerPoint, Image, EPUB, HTML, and of course PNG. The converter is extremely fast, ensuring you can convert files quickly, and that more jobs can be completed within a short time period.
PDF Converter Pro also supports batch conversion. You are able to load multiple PDF files to be converted at one time. This smart tool also lets you create industry-standard PDFs from a variety of source files.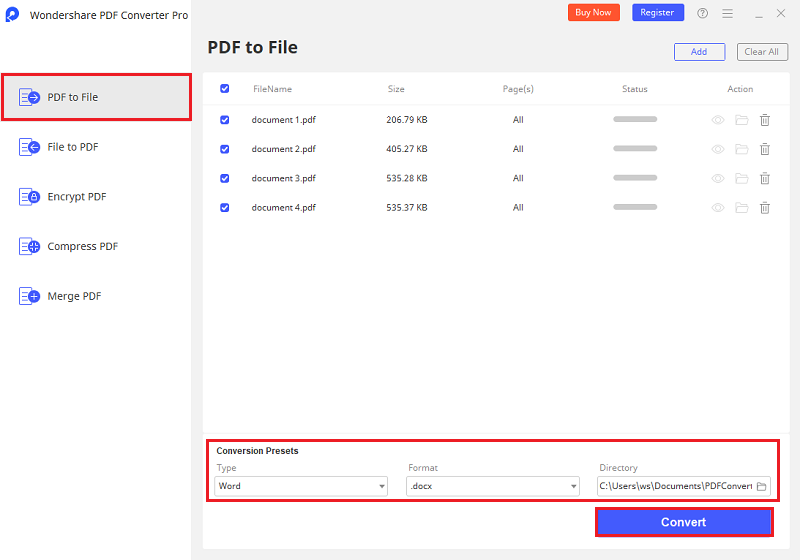 ---
2. Qoppa PDF Studio
Qoppa PDF Studio is another useful PDF to PNG converter on the market. The software is similar to Adobe Acrobat. It can convert PDF documents into various file formats such as JPEG, PNG, GIFF and TIFF format. Other features of PDF Studio include: creating bookmarks or table of contents, applying watermarks, adding headers and footers, and annotating or marking up PDFs.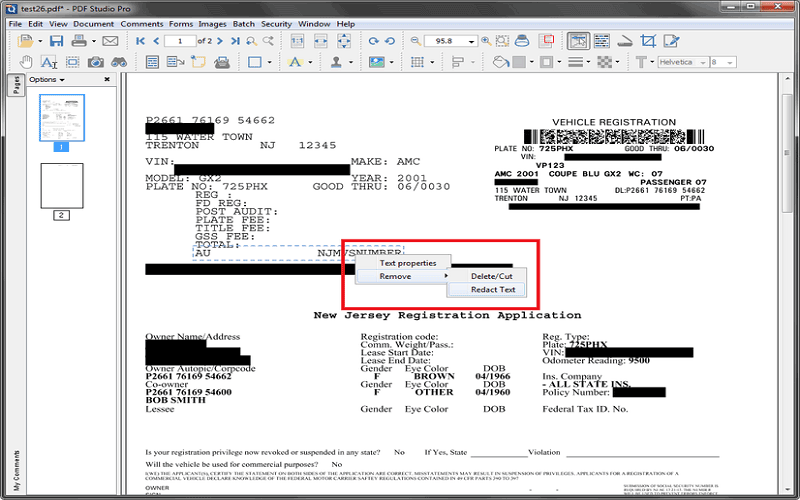 ---
3. Adobe® Acrobat® XI
Adobe® Acrobat® is an efficient software that enables you to convert pages of various PDF files into many different image file formats. The program is easy to use, and you can quickly select the desired output for the process. Besides that, it will provide a preview for you before converting the file into images. This ensures that the output is desired and it saves times from doing repeated work.
Adobe no longer provides support and updates for Acrobat, which could cause some challenges. That's why it's worth looking into the best alternatives to Adobe Acrobat.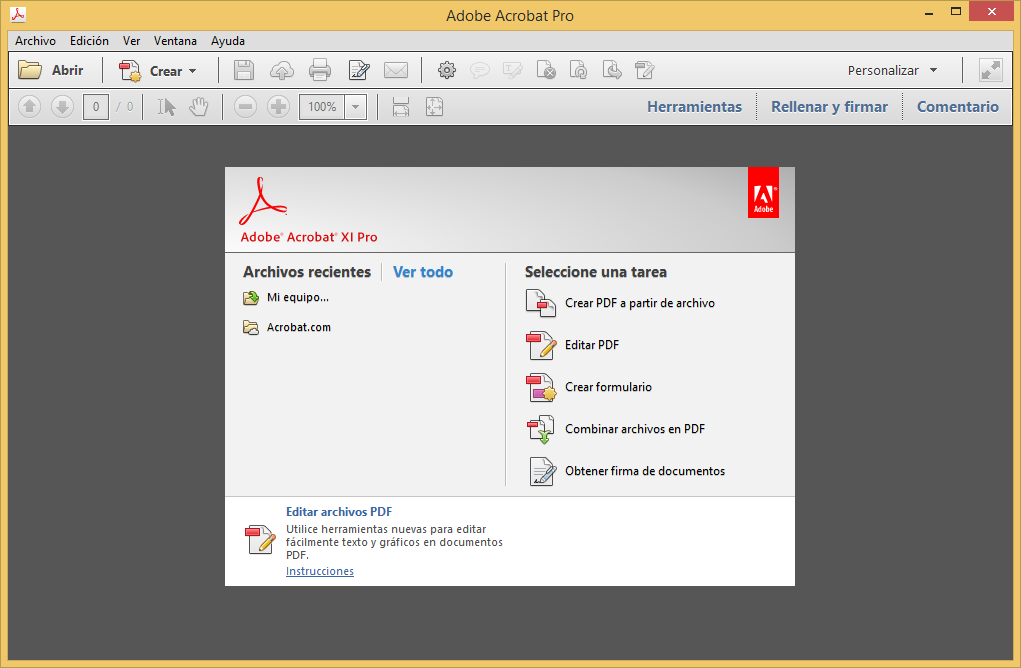 ---
4. Pixillion Image Converter
Pixillion Image Converter can convert PDF to different file formats such as PDF, PSD, JPEG, and GIF. It also comes with the feature of previewing images before conversion which is a plus. In the preview stage, you can review the image and even select options such as image file format and dimension for image resizing.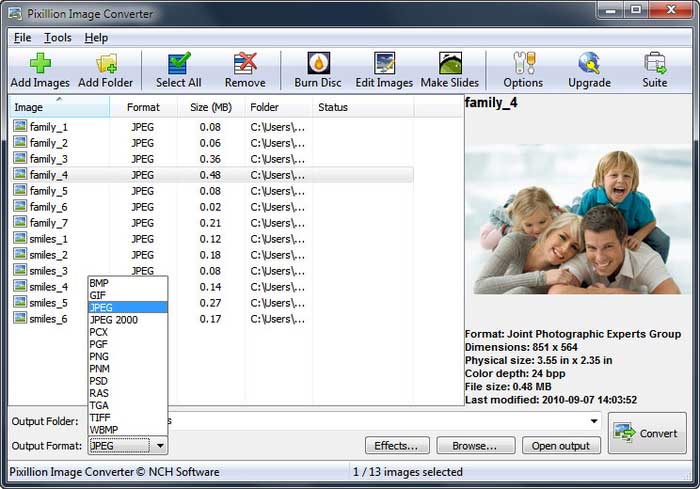 Free Download or Buy PDFelement right now!
Free Download or Buy PDFelement right now!
Buy PDFelement right now!
Buy PDFelement right now!
---