The size of the TIF/TIFF image is larger as compared to the JPEG or PNG format. Normally, scanned documents are stored in the TIF or TIFF format on the old scanners to give the best quality of the scanned documents. Now, converting TIF to PDF files have always been a problem for the Windows 10/8/7 users. No worries, here will offer you an effective way to accomplish task with PDFelement.
3 Steps to Convert TIF to PDF File
Step 1. Convert TIF/TIFF Document
Go to the Desktop on your Windows computer and double click on the PDFelement. Once the program is launched, click on the "Create PDF" button and select the TIF/TIFF image that you want to convert to PDF file. If you try to add more than one document in the software, it will save the PDF in individual file. So, this can be eradicated using the second step.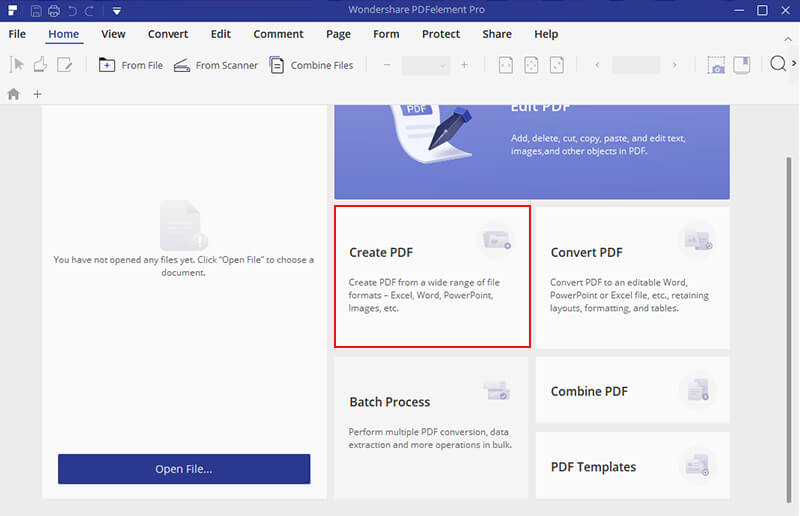 Step 2. Use Edit Tools (Optional)
To edit the TIF/TIFF files, please click the "Edit" button on the top-left corner to enable the editing mode, click the image or objects in it, you will get more editing options. Additionally, you also could markup, annotate, insert, crop, redact, delete, encrypt and make use of many other unique features to the created PDF document.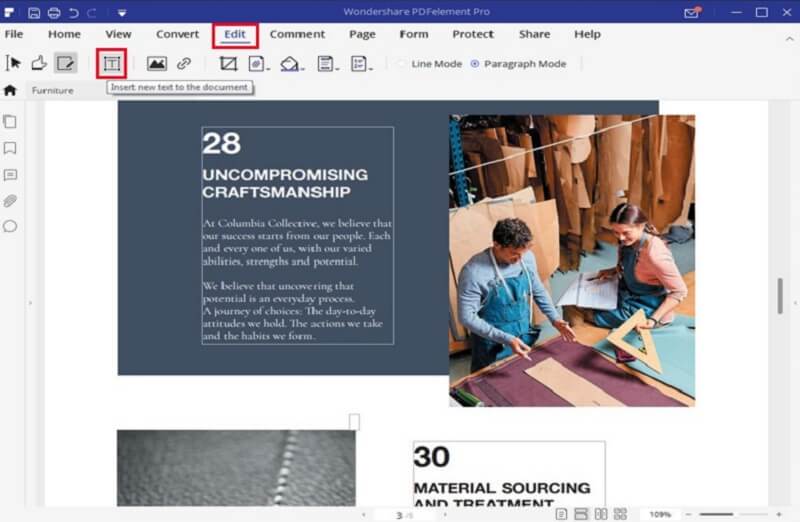 Step 3. Save PDF
After editing the PDF file, click on the "File" button in the top left corner and select "Save" and save the PDF file.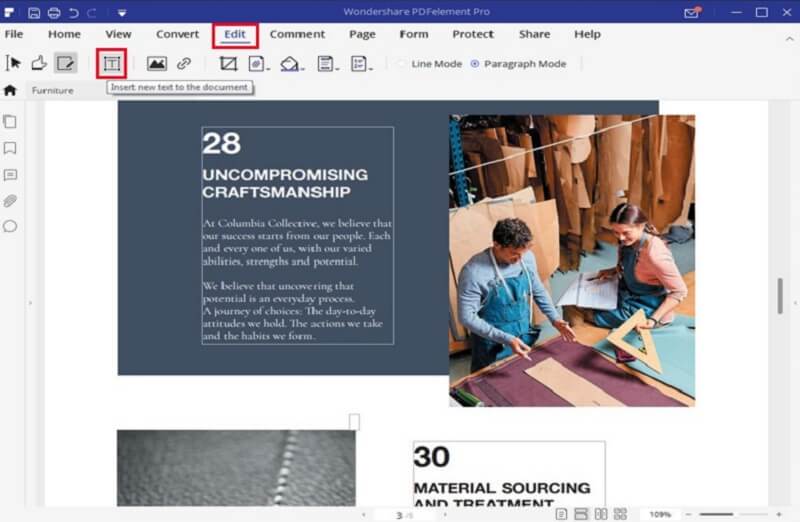 here are plenty of converters available on the internet and most of them will work only with the PNG or JPEG images. However, PDFelement, being your all-in-one solution for the PDF files will let you convert the TIF/TIFF images to the PDF file. It is not an ordinary convert, it will also let you combined different images in one PDF file and you can also change the orientation, size in the PDFelement.
PDFelement is the ultimate program to read, create, edit, move and convert the PDF files on macOS and Windows. This amazing program comes with a detailed guide and most of the functions are pretty much easy to perform. If your documents are scanned using a scanner or in an image which is taken from a camera, you can get benefited from the OCR feature of the PDFelement. For all who does not have any idea about the OCR, it will recognize the text present in the image and users can also edit this text.
---