If you are looking for the best free PDF Text Editors and you are confused which to use then you should definitely keep an eye on this below tools. All the tools provided are free and provide lot of potential function beyond a normal PDF Editor can do. Some more wonderful PDF experts including PDFelement can be found from Top 5 Free PDF Text Editors - Edit PDF Text Free.
If we talk about PDFelement then it is definitely worthy when you are using it. This editor would help you to edit PDF file very easily and you can insert, remove text and images. It is one of the best free PDF text editor programs. Besides all these features you can change PDF format to any other formats with simple clicks. PDFelement will provide all the features with a clear document and management.
Pros:
Strong editing tool with a plan and beautiful interface
High file conversion quality
It supports all kinds of font options
OCR feature available in the free trial
Secure PDF with multiple ways
---
How to Edit PDF Text Free with PDFelement
Step 1. Open PDF
Simply open PDFelement, press "Open File" and select the files that you want to edit. Click "Open" again to open the file.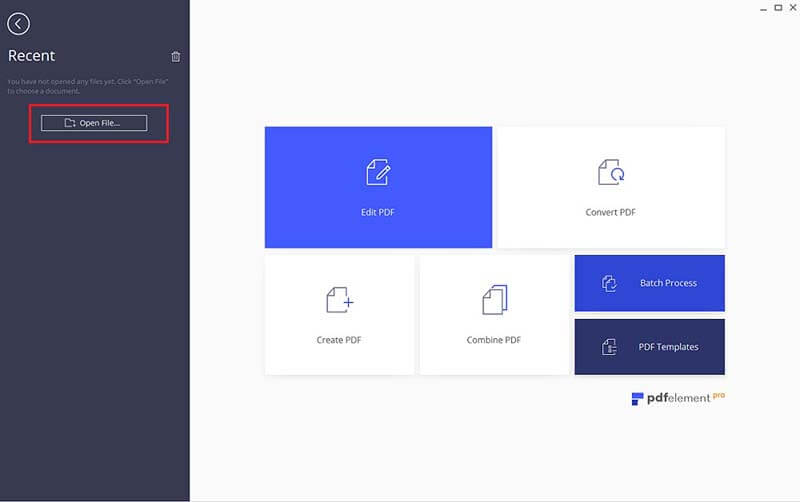 Step 2. Add PDF Text Free
To write in the PDF document simply click on "Edit" in the main toolbar and then click on "Add Text". Next you have to click on the area you want to write and a text box will appear that will allow you to write.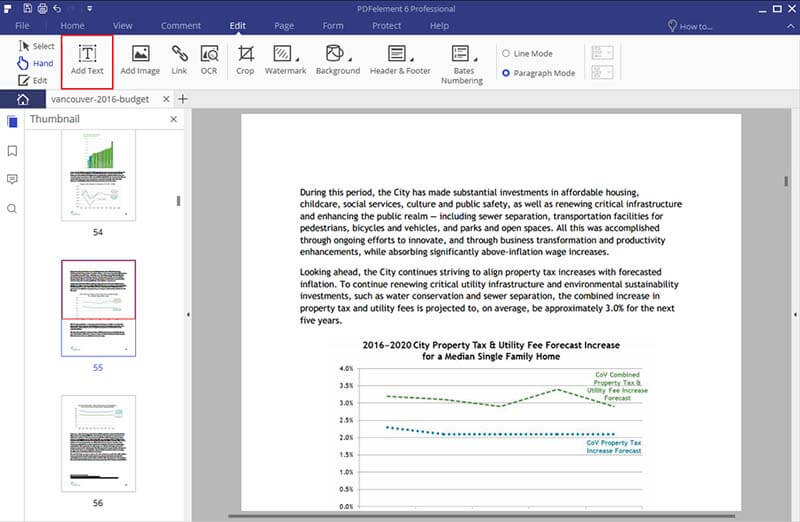 Step 3: Edit PDF Text Free
With using this option you can edit any text or image on the PDF file. Click on the "Edit" button and you will be able to edit any text just double tap on the text and use the cursor to change the text.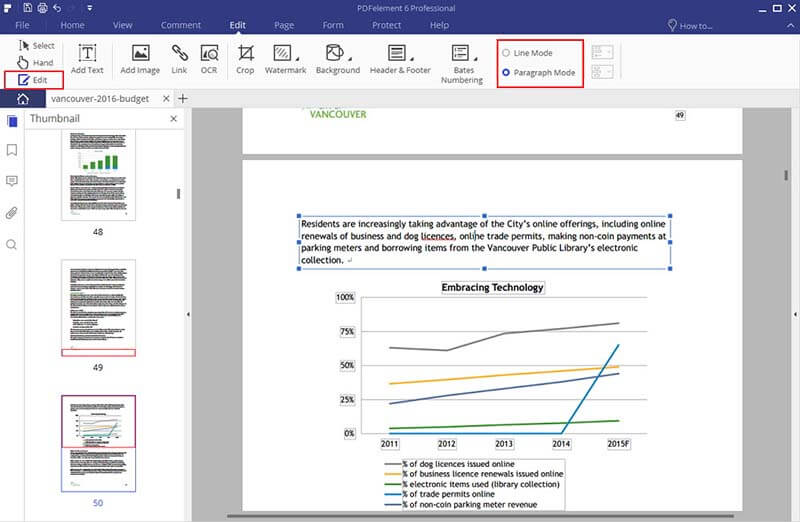 ---
Other Free PDF Text Editor on the Internet
1. AbiWord
AbiWord is an award winning PDF text editor freeware which comes with the latest version. This tool provides a faster way to access PDF file and perform its functions. AbiWord looks like Microsoft word; apart from this it has outstanding features like editing file easily and quickly by checking spell of the words. This tool comes with tons of font option and it fully supports reading and editing of the PDF documents. You simply have to open up PDF document and edit PDF text for free.
Pros:
Extensive editing
Document management easily
It is totally free and support many languages
Cons:
Mouse wheel don't work well on the Abiword to a scrolling documents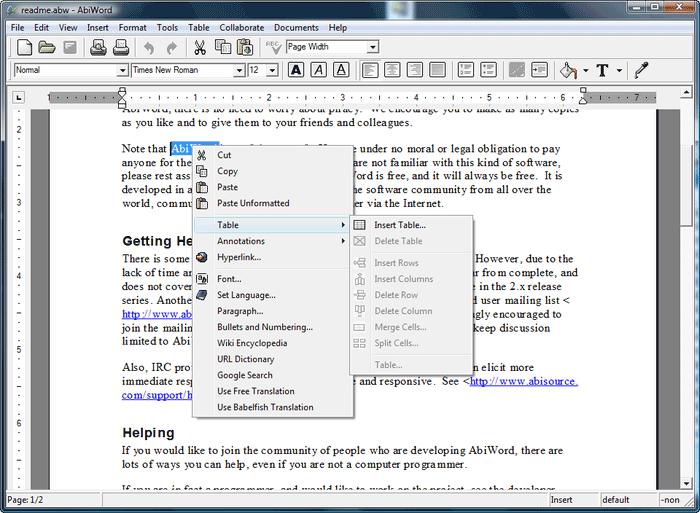 ---
2. Foxit Reader
Foxit Reader is another PDF text editor free which let you add text, highlight text, add notes, underline text, strikeout text and more. You can save your file after editing is done. Here you can add new text to it but cannot delete the existing text. This tool has an attractive user interface, in addition to this PDF Printer can built-in helping us to create PDF file more quickly and is known for this basic functionality.
Pros:
You can set up and operate in just simple clicks
It offers a safe mode for viewing PDF
Built-in printer for users is available
It has perfect interface which is totally free
Cons:
It don't support all types of PDF files for editing
Adware process would make you annoyed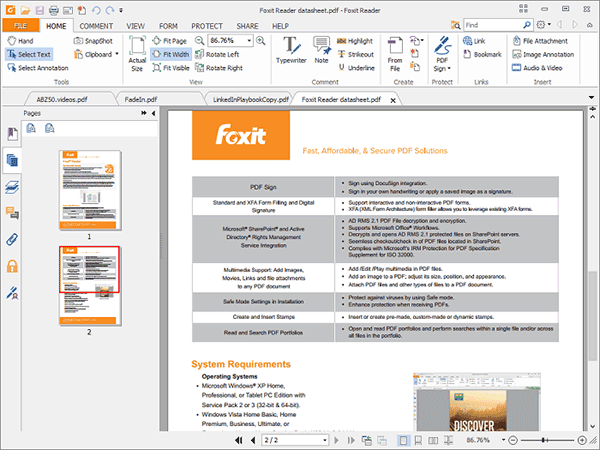 ---
3. Expert PDF Editor – Edit PDF Text for Free
Expert PDF Editor is the free tool which is use to view and edit PDF files. It supports limited editing of PDF files. You can add text, text boxes, highlight text, and add stamps, signature in your PDF files. Using Expert PDF Editor you can have some unique features but along with that you can face some difficulty in handling it.
Pros:
It is fast and reliable tool
Expert PDF Reader comes with simple interface and is totally free
It also support to save edited file in many different formats
Cons:
It has limitation in Edit tools
You will face difficulty in using editing tool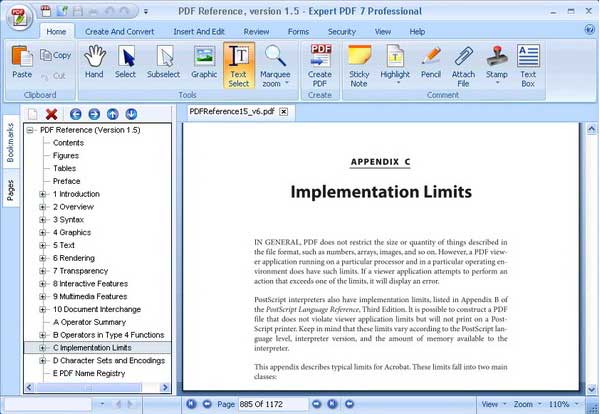 ---
4. PDF Eraser
PDF Eraser is considered as one of the must have software which provides with an excellent tools for viewing and editing PDF file. PDF Eraser can be used to insert everything from the text to images, and links to freehand drawings in PDF Documents. It is also a free PDF text editor. One prominent feature is that you can easily add or delete any information from PDF file.
Pros:
You can customize PDF file
Support to rotate any PDF page
Cons:
Watermark may be added in pdf file