3 Ways to Convert Screenshot to PDF
Imagine you have a screenshot you want to use in a presentation. How do you put it there? Do you just insert it? Well, doing that, can lower the quality of the screenshot. What you can do instead is to turn screenshot to PDF by PDFelement, you can edit your screenshot/image as well. Doesn't that sound useful? Here is how you can do it.
Steps to Convert Screenshot to PDF
One way to convert screenshot to PDF is to use a PDF tool that helps you edit and create PDF files. PDFelement, a powerful, yet easy to use tool that gives you a ton of options to manage your PDF documents. Here is a quick guide on how you can change screenshot to PDF.
Step 1: Click on "From File"
Go to the "Home" section, and click on the box "From File", which will let you open any file and convert it into PDF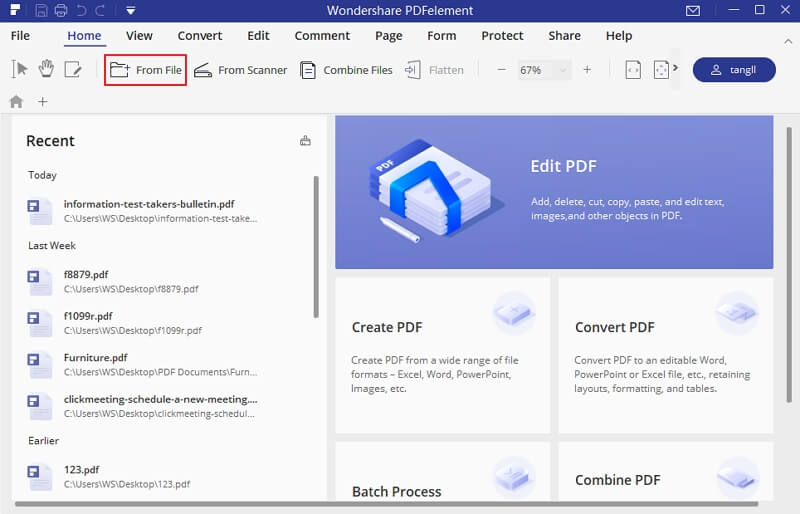 Step 2: Select the Screenshot
Browse your computer and select the screenshot/image you want to convert to PDF and click "Open".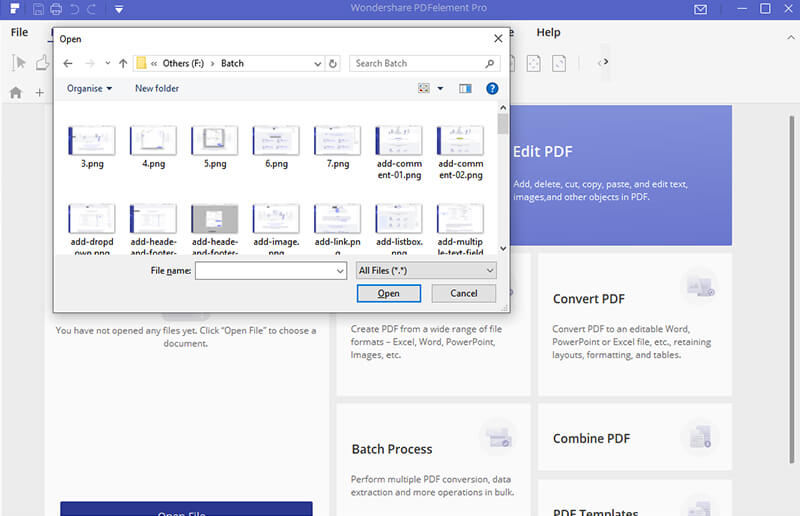 Step 3: Convert Screenshot to PDF and Save
It will convert your image into a PDF file. You can then save your screenshot as a PDF file. Go to "File" > "Save As" and select the path where you want to save your document.
Step 4: Edit the Screenshot (Optional)
If there is any text in the image, you can perform OCR for your screenshot. This action will make the file editable and searchable. You can then change the text font, size, style, bold it, and more. Here are more steps about how to edit scanned PDF.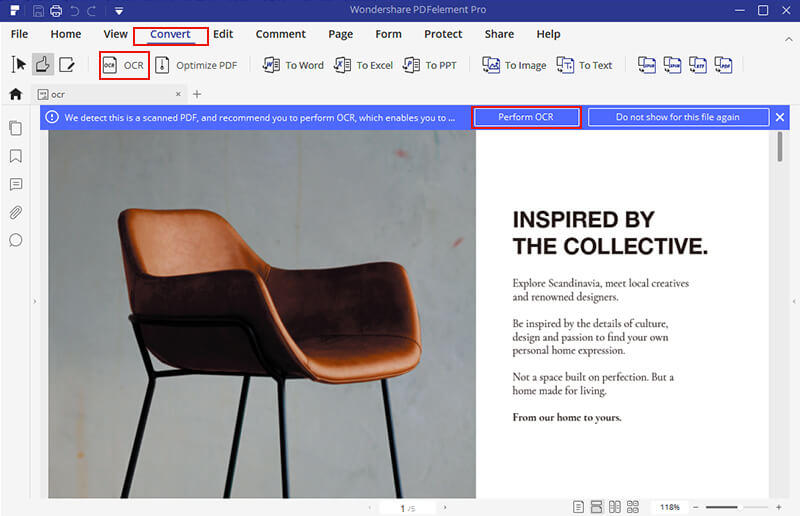 Designed to be useful, simple, and easy to use, PDFelement follows a familiar ribbon design most of us get in touch with Microsoft Office. It is one of the most widely used PDF tools among prominent companies, but also private users. It allows you go perform desired modifications to your document, without changing or losing the formatting and style of your document.
Edit or add images to your PDF file.
Create PDF from a wide variety of formats with a single click. Create PDF from a file or from a scanner.
Convert PDF files to Microsoft office formats, or to other formats you need.
Extract pages from any PDF document. Insert pages to PDF files.
Split a single PDF document into two or more files.
Auto recognize or create interactive form fields within your document.
Extract data from form fields or marked PDF files.
Share your PDF documents by sending it via email, or upload to cloud services like Dropbox and Google Drive.
---
How to Save A Screenshot as A PDF
Once you have installed PDFelement, you have installed a virtual PDFelement printer as well, which can help you convert screenshot to PDF as well. Here are the easy steps.
Step 1: Open a Screenshot
After taking the screenshot, you can open the screenshot with your screenshot tool, and click the "Print" button in it, then choose "Wondershare PDFelement" as the printer to print. Or you can save the screenshot on your computer, and open the screenshot image with a photo viewer, and click the "Print" button in the tool and also choose "Wondershare PDFelement" as the printer to print.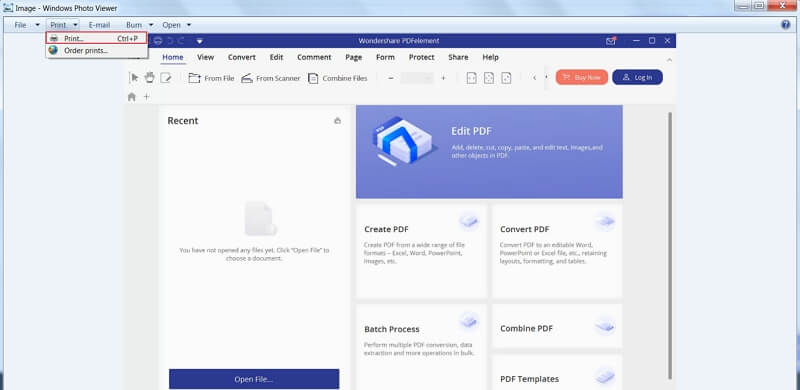 Step 2: Save Screenshot as PDF
Then the program of PDFelement will be launched automatically, and the screenshot file will be opened in it. You can click the "File" > "Save as" button to save it as a PDF file directly.
---
Convert Screenshot to PDF Online
You can also try and convert a screenshot to PDF using an online tool converter. A simple Google search will give you a couple of options for screenshot PDF online converters. Most of them function by the same principle, which is add photo and then convert. Here is a quick guide for converting screenshots online.
1. Go to any website that can convert images online, or start by doing a Google search.
2. Drag and drop the screenshot file into the marked field, or simply upload them by browsing through your computer.
3. The online converter tool will convert your file. You can then download the file.
---
Comparison Table between PDFelement and Online Screenshot to PDF Tool
|   | PDFelement OCR | Online tool |
| --- | --- | --- |
| Features | It is a full features application. | Online tools serve only one feature, in this case, conversion. |
| Stability | It is available to use offline. | You can convert screenshots only with a valid internet connection. |
| Results | It doesn't lose any formatting or fonts during conversion. Your file is available to use at all times. You can also edit the file after OCR. | Some online converters are limited to 1-3 free downloads. No OCR after conversion. |
| Document security | You can further protect your document using password. | Your file is not protected. |
Free Download or Buy PDFelement right now!
Free Download or Buy PDFelement right now!
Buy PDFelement right now!
Buy PDFelement right now!
---