Scalable Vector Graphics or SVG is a XML based image file format used for depicting two dimensional images with additional backing for animation. They can be opened and viewed without the help of add-ons such as Adobe, Corel etc. It is used by major web browsers such as Google Chrome, Mozilla Firefox, Internet Explorer and Safari and supports a wide variety of text, shapes, colours, painting, and filter effects. Nonetheless, it is advisable to convert SVG to PDF format while sharing it with others. But how to convert SVG to PDF?
How to Convert SVG to PDF Document
For bulk amount of file conversion, it is best to use SVG to PDF converter. Their file size limit is not capped and also does not need extensive technical knowledge as is the case in writing command line arguments. Most of the software follows unique steps for file conversion. Here we are going to discuss common steps for file conversion using third party software in Adobe Illustrator.
Step 1. Upload SVG File
In the Adobe Illustrator application, browse for the SVG file from the file menu and then select "Open" or "Ctrl + O".
Step 2. Print SVG to PDF
Under the "File" menu, select "Print" or press "CTRL + P". The print window will appear. In the pop-up Print window, you will find an option of your downloaded file conversion third party software. Click on it. Finally, select the path and click on "OK". The PDF file will be created.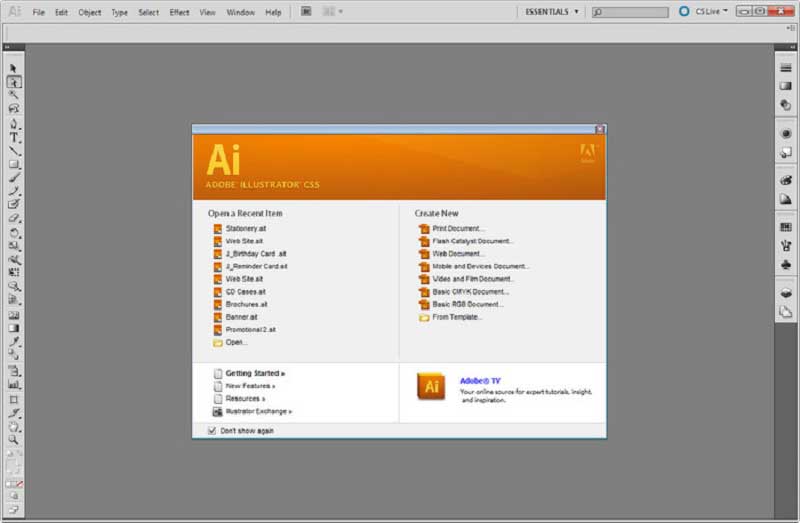 ---
Best PDF Editor for your Windows and Mac
You will get many options for file conversion when you put appropriate query in the search engine. After going through many file conversion applications, you arrive at PDFelement, you will also vouch it, like the thousands of other users, to be the best. This powerful professional tool allows you to:
Key feature:
Open, Save, Print and customise your PDF files in gobs of ways that you ever thought were possible.
Easily modify texts and graphics on your PDF such as adding or removing any element or resizing it.
Secure your files with password protection to prevent unauthorized access.
Encrypt documents easily with a personalized digital signature.
Convert PDF into popular file formats like HTML, Word etc.
Create your own personalised PDF form with many add-on options and also easily fill fill-able fields in the PDF form.
Make your PDF images searchable and editable with standardised Optical Character Recognition (OCR) in over 20 languages.