If you are a computer scientist then you are probably aware of "postscript", but the term seems to be relatively confusing for a non-computing person. Adobe developed a language in 1985 named PDL which became a standard for printing and imaging. Almost all the printers nowadays contain or can load postscript software. A postscript has can be recognized with PS extension.
Postscript styles writing and imaging contents on a page to a black-and-white or color printer. One can convert a document from postscript to PDF. Standard PS files are not directly mutable to PDF format. There is a need to have such a PS to PDF converter that can convert and ensure the reliability of the data. Here we will show you how to achieve it.
How to Convert PS to PDF
One of the most common desktop applications for converting postscript to PDF is PStill. Following steps describe the way for how to use PStill to convert any .ps script to PDF.
Step 1. Download PStill
Open PStill on your browser. Click on "To download the program click here" to start the download process.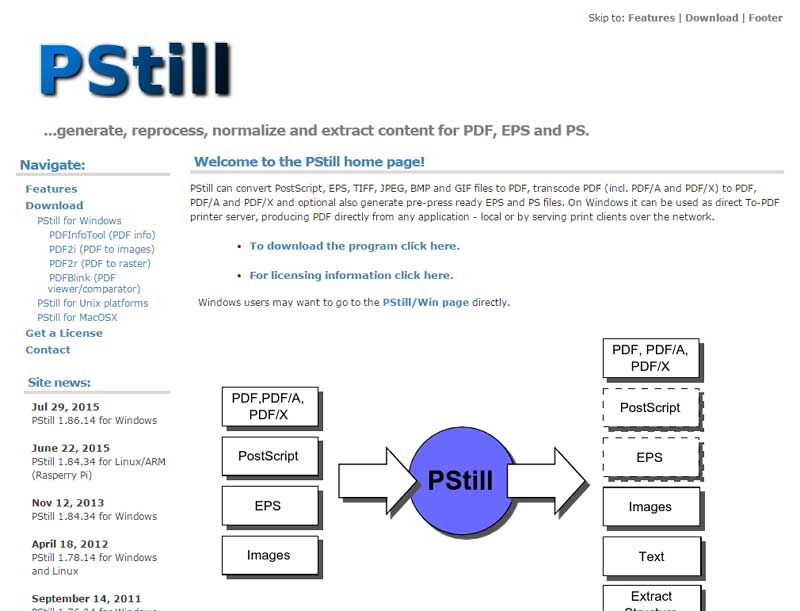 Step 2. Convert PS to PDF File
Once you've downloaded and installed the program, open it in your computer. Then select the PS file on the "PostScript Input", then set the output address of the converted PDF. After finishing setting, click on "Start Conversion". The process will begin and finish in a few seconds. You'll have your PDF file in your PC then.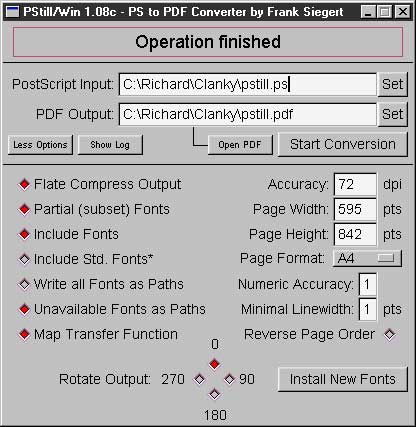 ---
Best PDF Editor for Windows and Mac Users
One of the most commonly used and best tool for conversion of almost any kind of file to PDF files nowadays is PDFelement. It can convert, annotate or easily edit the PDF documents and insert pictures or signatures on PDF file. Here are some of the amazing features of PDFelement.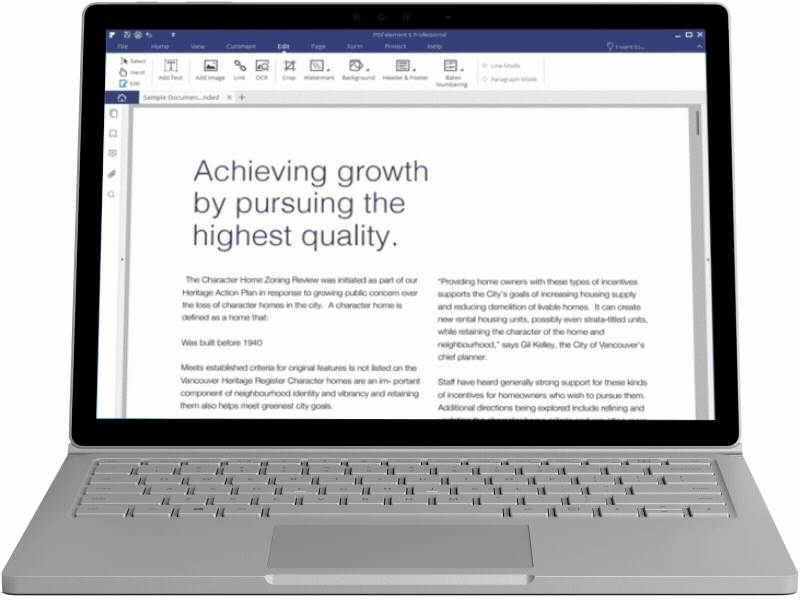 Provides an easy and feasible way to convert the document to PDF
Convert Word, Excel, PowerPoint, Images, Web files and other Text files to PDF
Compatible with different platform such as Windows, Mac and iOS
Insert, replace, merge and extract pages easily
Inbuilt OCR (Optical Character Recognition) plugin which supports over 20 international languages
---