Most of the PDF documents when forward to a person are protected by the passwords. If the user want to access or edit these files, they will have to enter the password. What to do if you receive a password protected PDF file and wants to convert them into the Word document? This guide will teach you how to convert password protected PDF to Word with PDFelement.
How to Convert Protected PDF to Word
Step 1. Import Your PDF
First of all, open your PDF file with PDFelement. You can either click on the "File" in the top left corner or select "Open" from there or you can click on the "Open File" from the Home window.
Step 2. Convert Password Protected PDF to Word
Once you have opened the file in PDFelement, you will see a "Convert" tab, under which simply click on the "To Word" button. Now specify destination folder and click on the "Save" button on this window. After that your PDF document will be converted in the Word document without any password.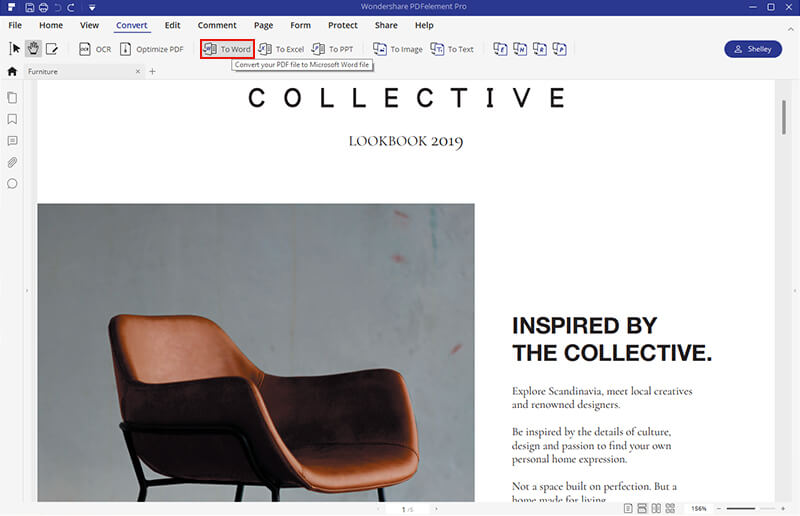 PDFelement is the best free PDF to Word converter to remove the password from your PDF file. When you convert PDF file to Word document the permission password will be automatically removed. You can either create a new PDF file from Word documents, images, PPTs or Excels or can convert the PDF Files to the Microsoft Office document, images, EPUB and more within a few seconds. Apart from that, you can also use this tool to edit the PDF file; you can add or remove text or images or can modify the existing text or images in the PDF file.