Top 5 MOBI to EPUB Converter
If you are a regular ebook reader you might be familiar with the terms MOBI and EPUB. MOBI and EPUB are ebook file formats that are used by Kindle, Apple, Sony, Google, and many other ebook readers. Unfortunately, MOBI, which works well on Kindle, doesn't work on other devices while EPUB, which is supported by other devices, doesn't work on Kindle. That is why we need MOBI to EPUB converter or EPUB and MOBI to PDF converter to make things work. Let's find the top 5 MOBI to EPUB converter below.
Top 5 MOBI to EPUB Converter
1: Calibre ebook converter
Calibre ebook converter is one of the best software to convert MOBI to EPUB format. Loaded with a full-fledged ebook library management app, Calibre is an open-source tool that supports lots of format conversions. It is equipped with many advanced features and functionalities such as ebook organizer, as well as, reader and downloader. Also, it enables you to edit the downloaded books and customize the table of contents, text size, and metadata, etc.
Pros
Free of cost
Works well with Windows, macOS, and Linux
Cons
Interface not much mature and may give a tough time to laymen
Doesn't read DRM-protected files
Learn More about Calibre ebook converter >>
---
2: Epubor
The second masterpiece in our list is Epubor which is the best tool to convert MOBI to EPUB within no time. Apart from other major functionalities, Epubor has award-winning customer support, fully-trained technical support, free regular updates, and a full-fledged free trial before you make any decision and purchase the regular license. Using Epubor, you cannot only convert MOBI to EPUB but also many other formats such as PDF, TPZ, PRC, and AZW.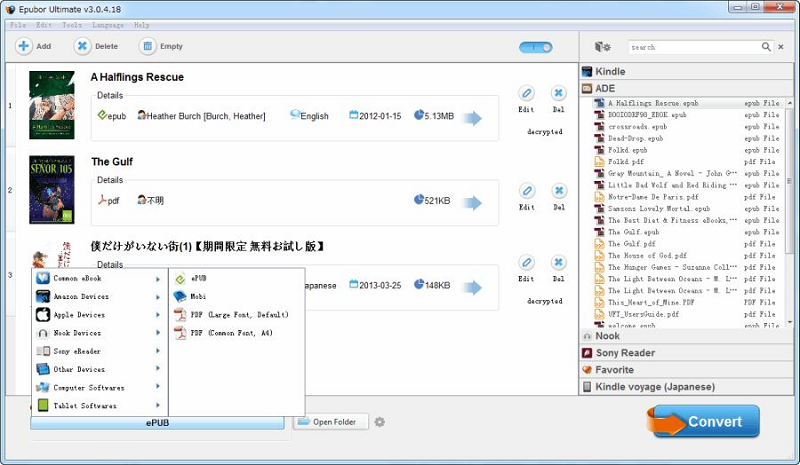 Pros
A powerful search feature to search and convert files right from the software
Full-fledged trial available
Supports many different formats
Cons
Graphics not mature
---
3: Zamzar
How to convert MOBI to EPUB online if you don't want to download any software? Well, you need not to worry because Zamzar has got your back. Zamzar allows you to convert MOBI to EPUB online within 3 simple steps. Not only this, it supports 1000+ different format conversions and almost all the conversions are done in no more than 10 minutes. Moreover, Zamzar is a user-oriented online conversion tool that is why if you don't find the format you want to change, they can add that specific file format on your request.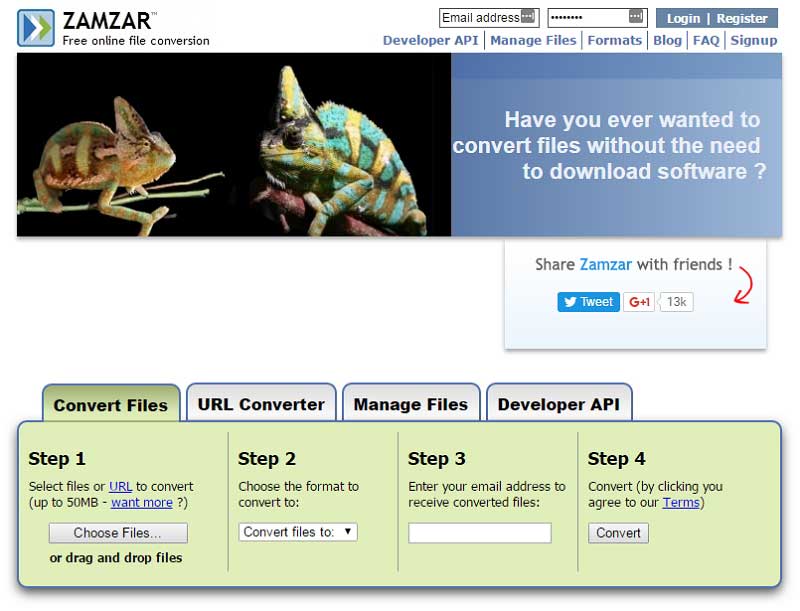 Pros
Free and secure
No signup, no software download, no installation needed
Very quick output
Cons
Your files remain on the server for 24 hours. Not good if the data is sensitive
• During peak hours, the file conversions may take hours
---
4: EPUB Converter
EPUB Converter is another online tool to convert MOBI to EPUB for free. It enables you to convert MOBI to EPUB and many other formats in 3 simple steps right there from your browser without downloading or installing the software on your system. To convert MOBI to EPUB, you need to upload the file to EPUB Converter site, and click Start Now to initiate the conversion. You'll be opted to download the converted file within a couple of seconds.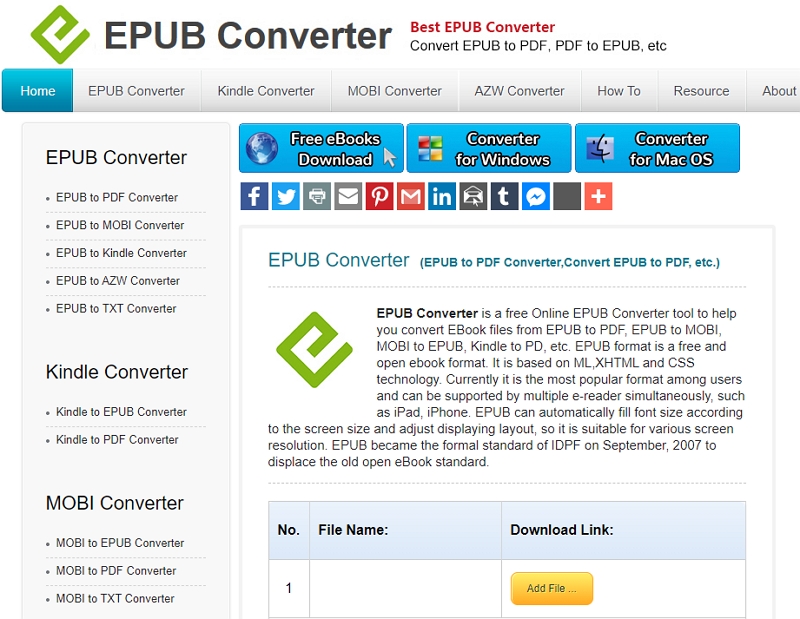 Pros
Free conversions
No downloading and installation needed
Keeps your file on the server for 2 hour
Cons
Won't work without the internet
Learn More about EPUB Converter >>
---
5: Convertio
Convertio is one of the best online tools to convert MOBI to EPUB on Mac and Windows. It supports up to 100 MBs of file conversions without any registration. To convert heavy files, you may be needing to pay them a small amount monthly. It supports almost all the current devices and technologies. The best part of Convertio is that you can directly import a file from Google Drive or Dropbox to Convertio.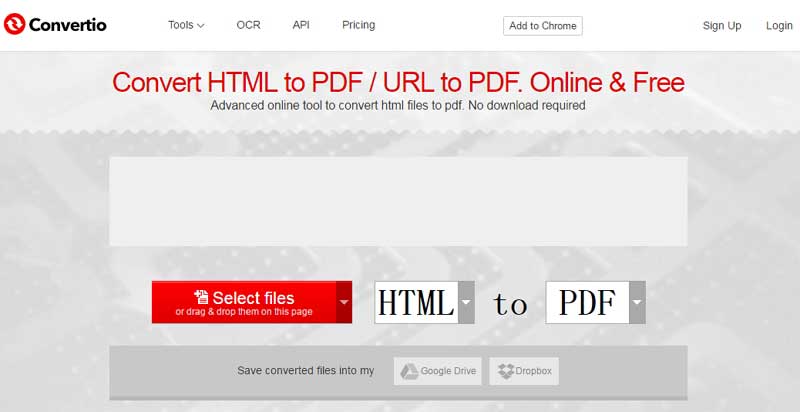 Pros
Lots of formats supported
Can be integrated with several popular platforms
OCR supported
Cons
Costly
So, these were the best tools to convert MOBI to EPUB online or on your desktop.
---
The Best EPUB to PDF Converter in 2019
Believe it or not,Wondershare PDFelement - PDF Editor is the best PDF tool for Windows, Mac, iOS, and Android which enables you to do all document-oriented tasks easily. In 2019, it is a must-have tool that takes care of most of your official tasks.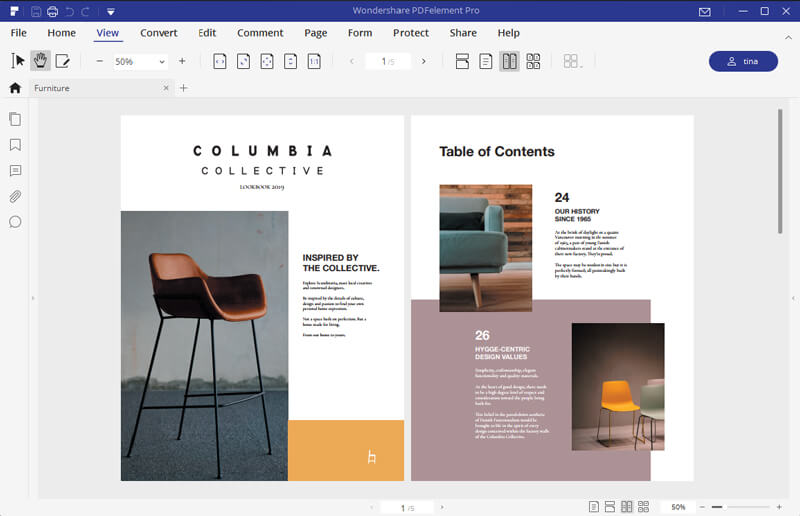 With PDFelement, you can edit your PDF files like a champion. You can not only create new PDF files but also change the font preferences, fill the forms, sign the forms, add headers and footers, add annotations and comments, add images, and much more.
Merging, splitting, locking, or styling a PDF file is a piece of cake.
When it comes to forms, you can create highly-customized forms, as well as, can fill the complex forms you receive from others.
It allows you to convert your PDF files into a plethora of other formats, and from a plethora of other formats to PDF, just within a couple of clicks.
Its digital signing feature is pure love. You don't need to download, print, sign, and re-scan a document as you can download and sign the documents and can send it back.
Last but not least, the Optical Character Recognition (OCR) allows you to convert the scanned files into highly-customizable files that can be edited and exported into many other formats.
Free Download or Buy PDFelement right now!
Free Download or Buy PDFelement right now!
Buy PDFelement right now!
Buy PDFelement right now!
---
Other Popular Articles From Wondershare