Electronic books are digitalized forms of text and image presented to you over digitally operated units. And PDF (Portable Document Format) is know as a file format that is used to present various documents made by us on various platforms that is independent of all kinds of software implementation, operating system or any kind of hardware. This article is going to show you the best way to convert eBook to PDF.
How to Convert eBook Files to PDFs with PDFelement
The best feature that one would want from PDFelement would be that it contains all the features of the PDF related format, from creating to converting the files instantly. This software helps you to print ePub files to PDF files, and you can edit/convert/manage the created PDF files as you want.
Step 1. Open ePub File
Open the ePub file that you have on your computer by Adobe Digital Editions or any other ebook reader.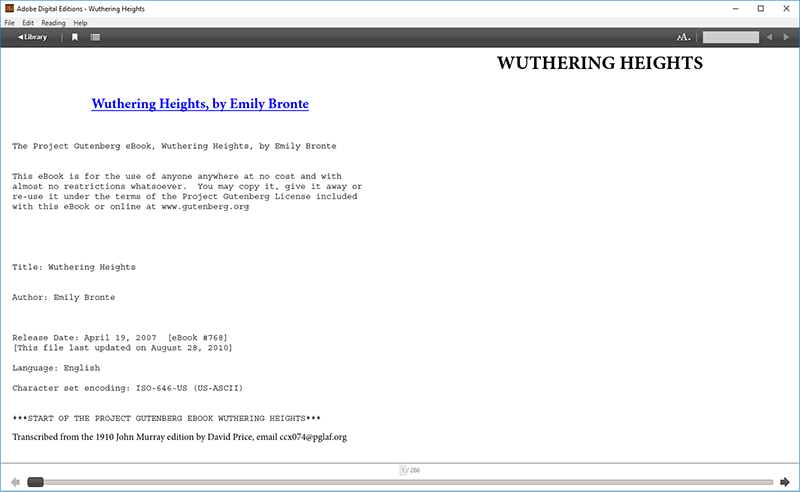 Step 2. Print ePub File
Click the "Print" button in the ebook reader, and choose PDFelement as the printer to print.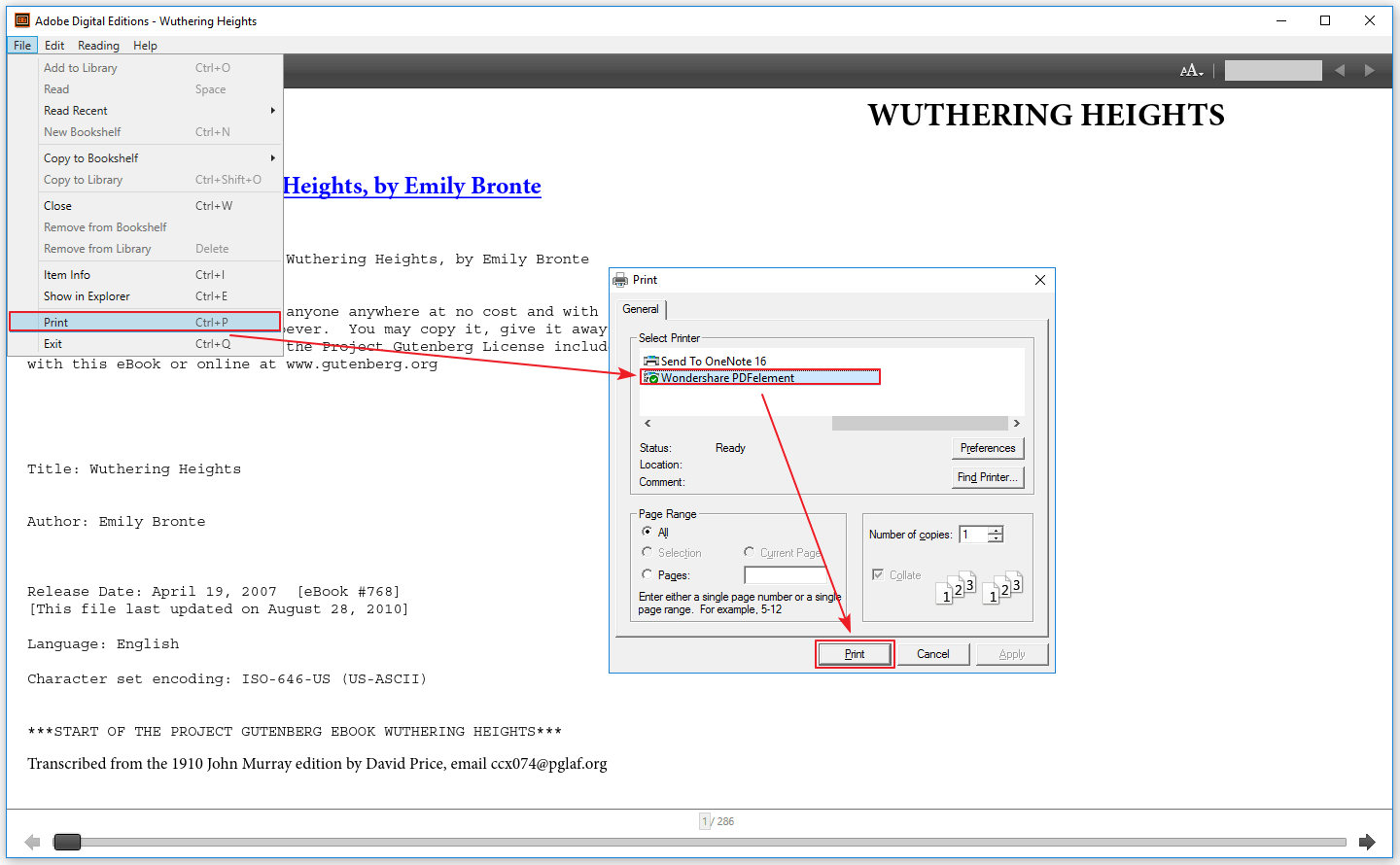 Step 3. Save the Created PDF
The created PDF file will be opened in the program PDFelement directly, you can click the "File" menu and choose "Save" button to save it in your local drive. Or you can click the "Edit" button on the top-left corner to edit the content first.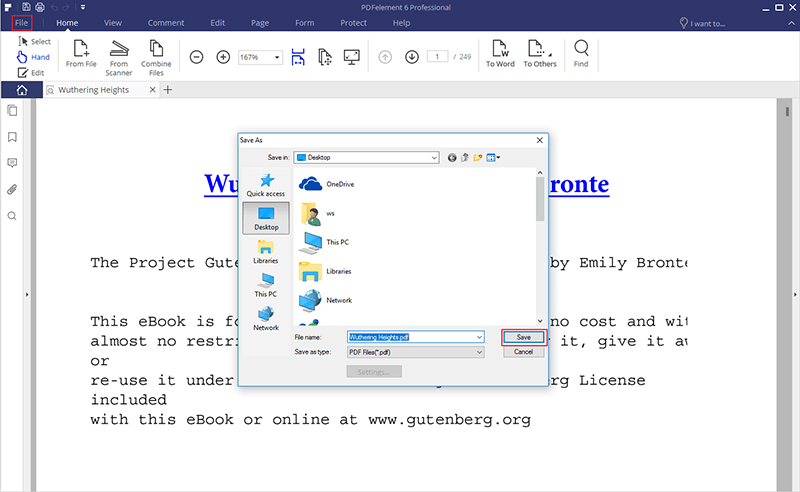 ---
eBook to PDF Converters
eBook contains lots of formats such as ePub, MOBI, AZW3 and so on. Here we'll take ePub as an example, since it's the most common file format on the Internet. ePub Converter is one of the best converters in the market to export ePub as PDF. Follow the steps below to accomplish the conversion.
Step 1. Choose "EPUB to PDF"
Go to the website of EPUB Converter with you browser. Click on the "EPUB to PDF Converter" button under the "EPUB Converter" tab to activate the convert process.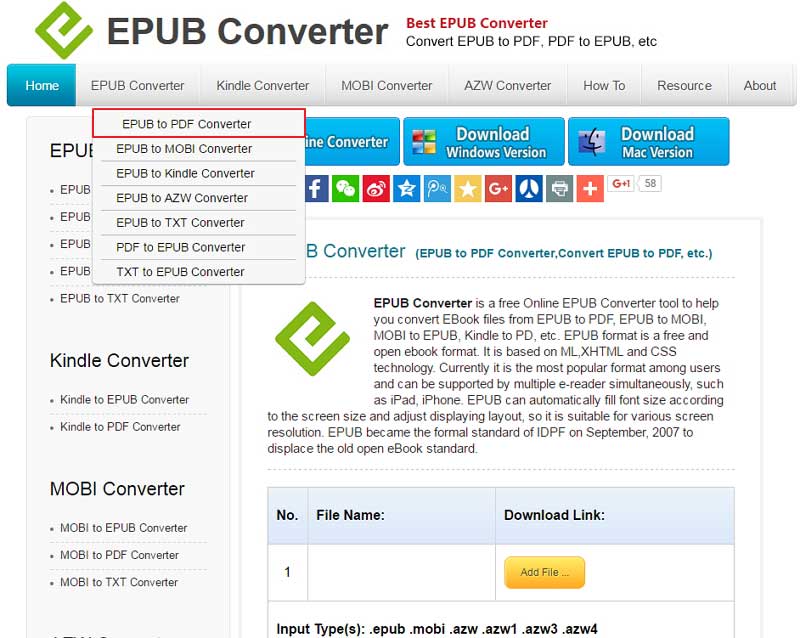 Step 2. Convert eBook File to PDF
In this case, click on "Add File", locate to the place of the ePub file you want to convert, and select it. When you're done, click the "Start Upload" button. In a few seconds, the conversion will be finished, and you can click the .pdf file to download it to your computer.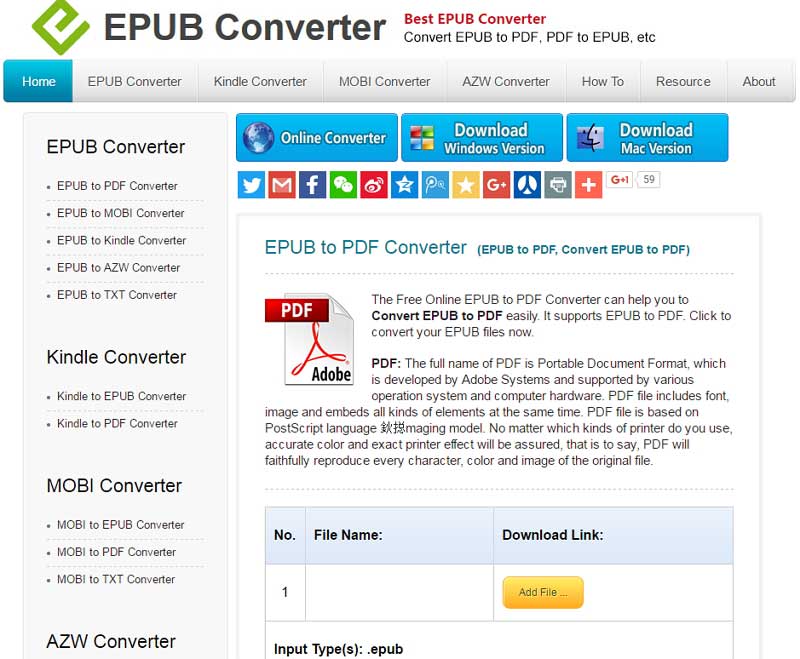 ---