Electronic books are digitalized forms of text and image presented to you over digitally operated units. And PDF (Portable Document Format) is know as a file format that is used to present various documents made by us on various platforms that is independent of all kinds of software implementation, operating system or any kind of hardware. This article is going to show you the best way to convert eBook to PDF with PDFelement.
How to Convert eBook Files to PDFs with PDFelement
The best feature that one would want from PDFelement would be that it contains all the features of the PDF related format, from creating to converting the files instantly. This software helps you to print ebook files to PDF files, and you can edit/convert/manage the created PDF files as you want.
Step 1. Open eBook File
Open the eBook file that you have on your computer by Adobe Digital Editions or any other tool that supports.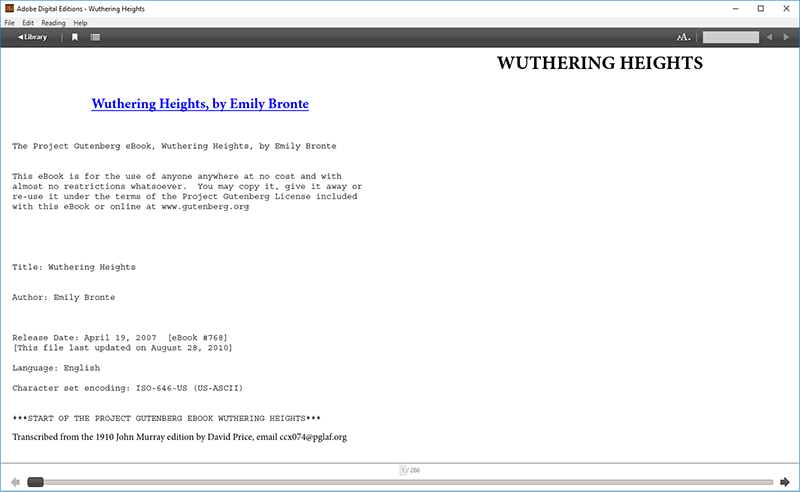 Step 2. Print eBook File to PDF
Click the "Print" button in the ebook reader, and choose PDFelement as the printer to print.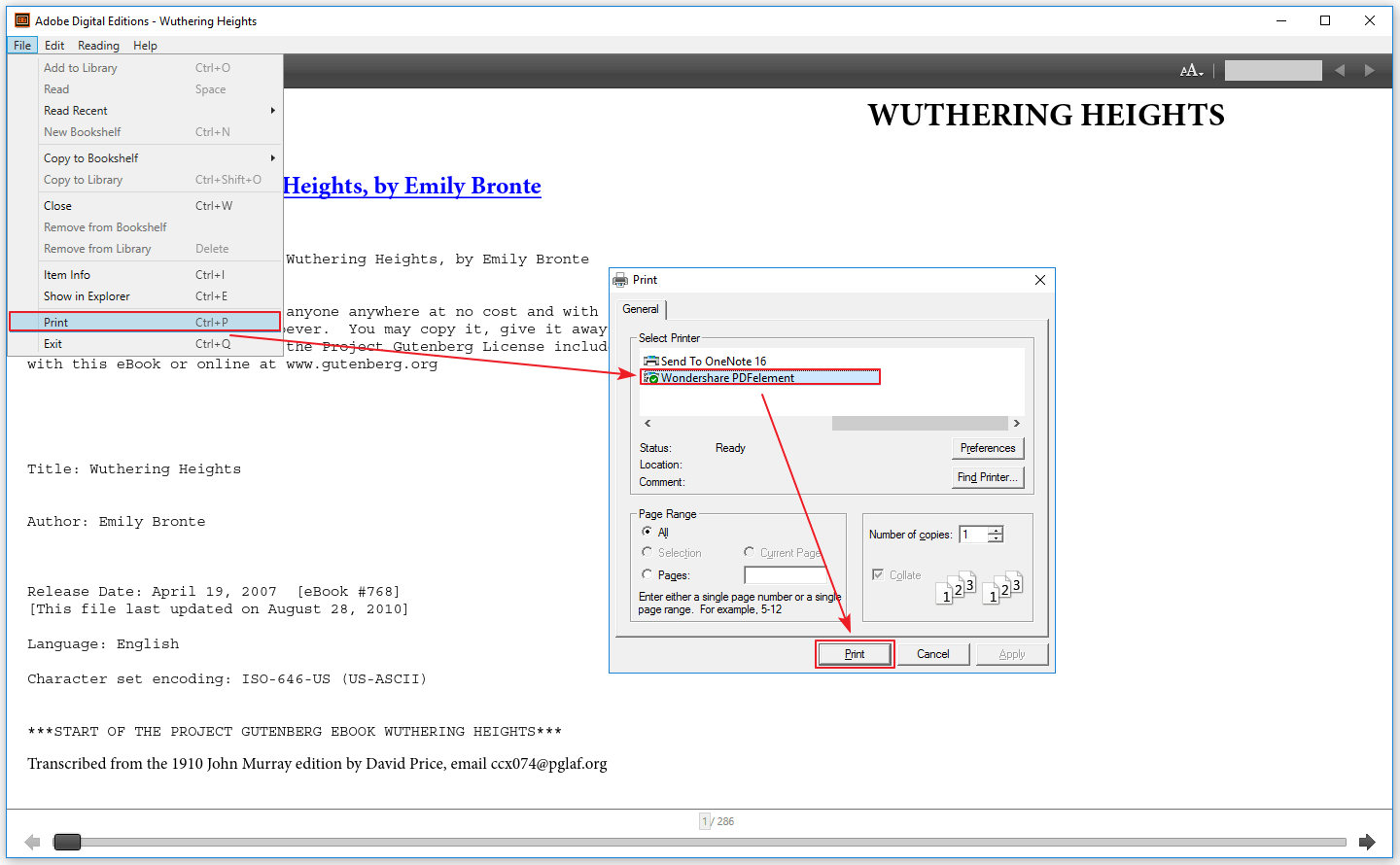 Step 3. Save the Created PDF
The created PDF file will be opened in the program PDFelement directly, you can click the "File" menu and choose "Save" button to save it in your local drive. Or you can click the "Edit" button on the top-left corner to edit the PDF first.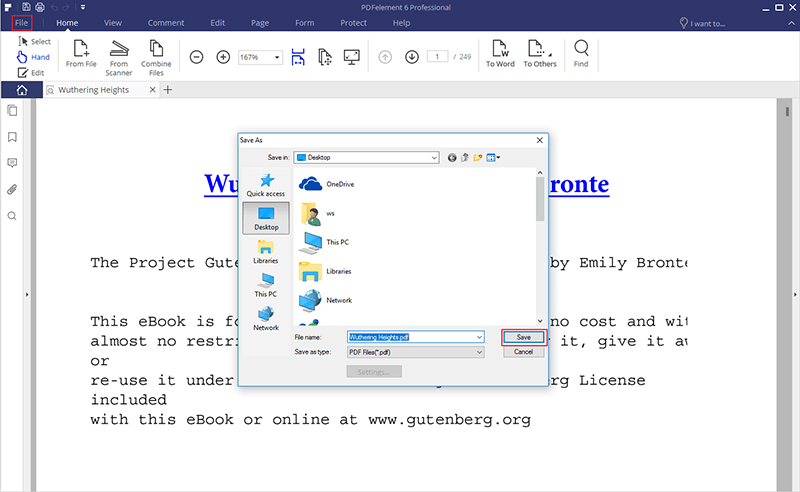 ---
Tips: Comparison of eBook Formats
1. eBook Formats
The most widely used and supported ebook format is EPUB format, which is supported by a lot of ebook readers, such as Amazon Kindle devices. eBook formats also includes the followings, but not only limited to:
Kindle (Amazon)
Device: Kindle
Formats: .azw3; .azw or .kfx; .kf8
Portable Document Format
Device: PDF readers
Formats: .pdf
Plain text files
Device: text
Formats: .txt
Broadband eBooks (BBeB)
Device: Sony media
Formats: .lrx; .lrf
Compiled HTML
Device: Microsoft Compiled HTML Help
Formats: .chm
DjVu
Device: DjVu
Formats: .djvu
DOC/DOCX
Device: Microsoft Word
Formats: .doc; .docx
iBook (Apple)
Device: iBook
Formats: .ibooks
2. Comparison of Supported Platforms
| Reader | Plain text | PDF | ePub | HTML | DjVu |
| --- | --- | --- | --- | --- | --- |
| Amazon Kindle 1 | Yes | No | No | No | No |
| Amazon Kindle 2, DX | Yes | Yes | No | Yes | No |
| Amazon Kindle 3 | Yes | Yes | No | Yes | No |
| Amazon Kindle Fire | Yes | Yes | Yes | Yes | No |
| Android Devices | Yes | Yes | Yes | Yes | Yes |
| Apple iOS Devices | Yes | Yes | Yes | Yes | Yes |
| Mac OS X | Yes | Yes | Yes | Yes | Yes |
| Windows | Yes | Yes | Yes | Yes | Yes |
| Sony Reader | Yes | Yes | Yes | No | No |
---
Convert eBook to PDF with EPUB Converter
eBook contains lots of formats such as ePub, MOBI, AZW3 and so on. Here we'll take ePub as an example, since it's the most common file format on the Internet. ePub Converter is one of the best converters in the market to export ePub as PDF. Follow the steps below to accomplish the conversion.
Step 1. Choose "EPUB to PDF"
Go to the website of EPUB Converter with you browser. Click on the "EPUB to PDF Converter" button under the "EPUB Converter" tab to activate the convert process.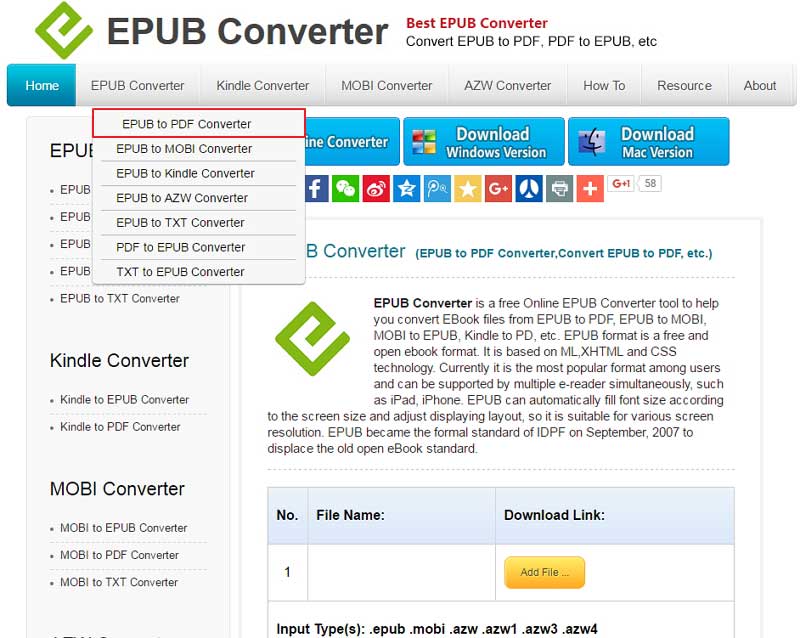 Step 2. Convert eBook File to PDF
In this case, click on "Add File", locate to the place of the ePub file you want to convert, and select it. When you're done, click the "Start Upload" button. In a few seconds, the conversion will be finished, and you can click the .pdf file to download it to your computer.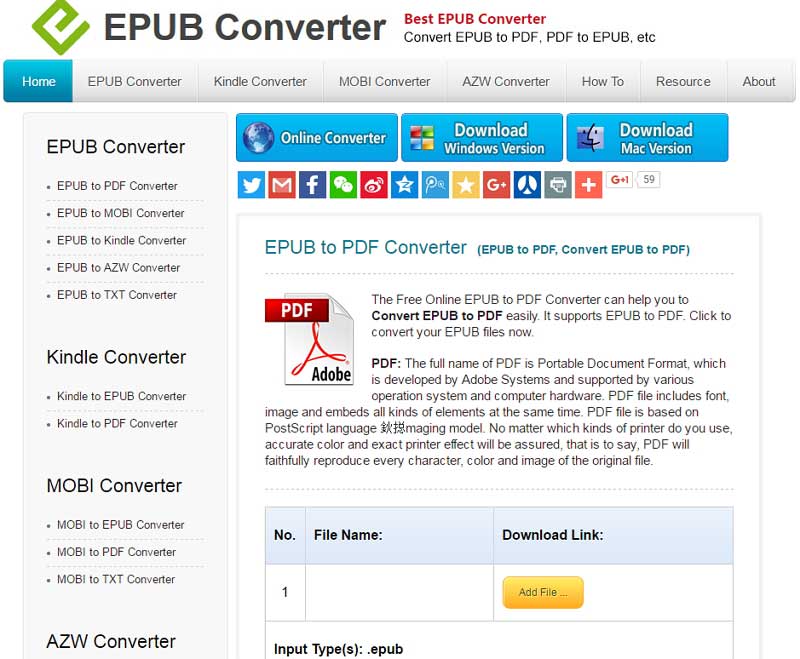 ---
Convert eBook to PDF with Calibre
Calibre is another solution for you to convert Kindle ebook files to PDF files, it is compatible with Windows, macOS and Linux. Here are the easy steps to follow.
Step 1. Download and Install Calibre
Go to Calibre homepage, download and install it on your computer.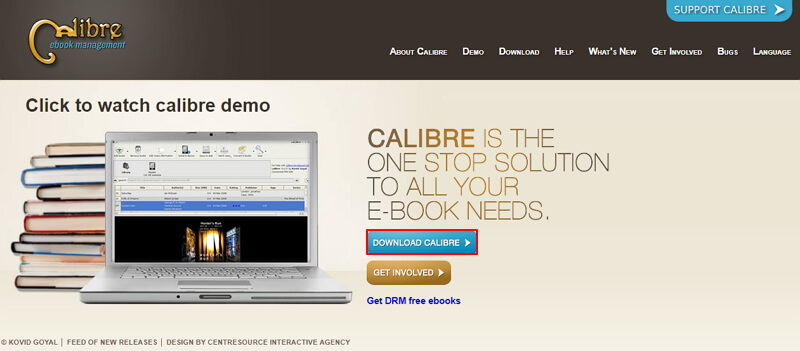 Step 2. Add the eBook File
After opening Calibre, click the "Add books" button, browse the files on your computer and select one ebook file to add. Then select the ebook file in the program, click the "Convert Books" button.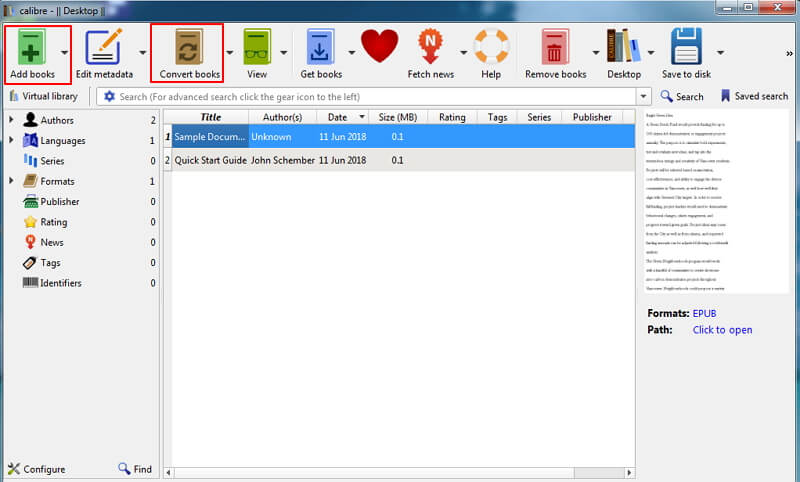 Step 3. Convert the eBook File to PDF
In the new pop-up window, select "PDF" in the drop down list of "Output format" on the right side, click the "OK" button to start the ebook to PDF conversion immediately.