People who use Kindle a lot would know a trick to convert the PDF to Kindle format with convenient Amazon servicee. However, you just can't know when you will get the converted file, and this would almost drive you mad if you need the file for urgent use. So what is the best way to convert PDF to Kindle format? Perfect solution to convert PDF to Kindle format with PDFelement is introfuced now.
PDFelement impresses users a lot with its converting functions, as it supports transforming from all the files that you can imagine to PDF or the other way around without losing the origin files format and quality, including the Kindle friendly format- text (.txt). After converting PDF to Kindle friendly text files, you're able to read eBooks on the go easily.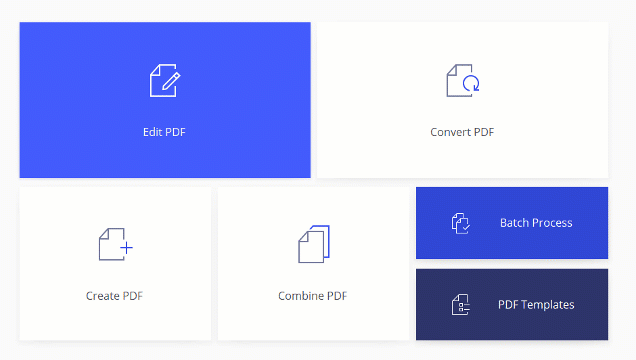 Besides, this programs is among the most versatile PDF editor which is featured with many useful functions, like editing text and images in PDF, fast batch converting, annotating with multiple tools, protecting high-sensitive files with firm protection technology, adding redaction to PDF documents for easy retrieval, ect.
---
How to Convert PDF to Kindle
Step 1. Launch the Program
Double-click the quick start icon on the desktop to launch the PDF to Kindle converter you've installed on your computer. Click the open file icon to open the PDF you want to convert to Kindle with the PDF tool.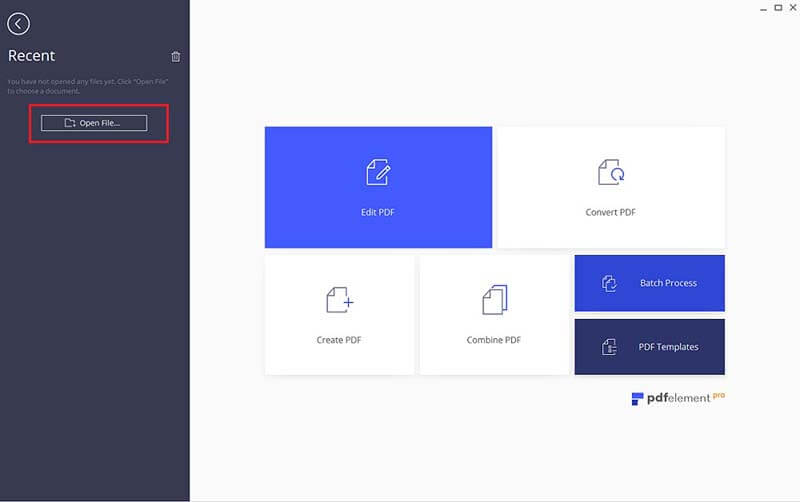 Step 2. Convert PDF to Kindle Format
Go to the "Home" menu, you can see the converting options displayed on the Toolbar. Click "To Others" and then "Convert to Text" to activate the conversion process, choose a destination folder to save the output files. Hit the "OK" button and you can see the Kindle friendly files saved for your use.
Note:The main interface of Windows version PDF to Kindle Converter is different from that of Mac version. The above mentioned info is about how to convert PDF to Kindle in Windows PC. For Mac users, open the PDF file with the Mac Kindle Converter > Click the "Convert" button in the toolbar > Select Text Document as the output format.
---
Recommendations of Free PDF to Kindle Converters
1. Calibre
Calibre is such an awesome ebook collection manager tool. With Calibre you are capable of converting your PDF file into the Kindle format. To access this tool, you need to visit its official homepage and download it to your device. Calibre supports a range of file formats which include: EPUB, FB2, HTMLZ, LIT, LRF, MOBI, and PDB among others. This tool antlike an e-library and will also allow you to perform your preferred format. Apart from formatting, you can also get the news feeds to the eBook conversion and access features for eBook reader sync.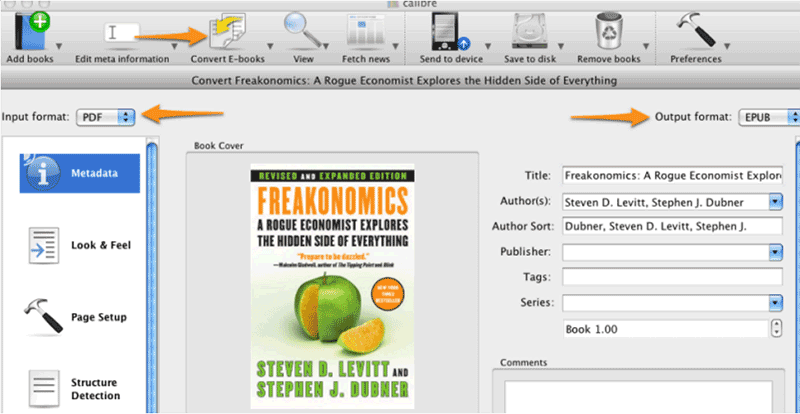 There are many other features that play a role in making this tool powerful. these features include library management, major eBook format conversion, doing a sync to the eBook reader device, obtaining news from the web and then converting them into eBook form, viewing various formats of eBook, and enabling you to access your collection of books on the internet by making use of a browser. Calibre has a user-friendly interface that makes it easy for users to run their respective processes.
---
2. K2pdfopt
K2pdfopt is a powerful stand-alone tool which you can use to convert PDF to kindle format. This open source tool will allow you to be able to have a good view on small screens on the mobile reader and Smartphone like kindle. This tool is good for files that are text-based and are on a white background or even the ones having graphics or pictures. K2pdfopt will work pretty well on native or those PDF files that are either scanned or bitmapped. To maximize the viewing region, K2pdfopt will convert each PDF file page to a bitmap. It will then scan the bitmap into rectangular regions which are the viewable areas. By cutting, cropping and then assembling these regions into many smaller pages, K2pdfopt will have maximized the viewing region.
This software features a clear interface which shall ease the user of navigation problems. Once you have downloaded this software, you need not install it on your device. You are just required to perform drag and drop your PDF document file icon onto the K2pdfopt icon in order to convert your document. You will then follow a series of simple steps to complete your conversion task. K2pdfopt is fast and will save your time.
---
3. Cisdem OCRWizard 4
Cisdem OCRWizard 4 is a very powerful and useful PDF converter which can convert your PDF file to many file formats including Kindle. This tool has several excellent features that make it a good choice for this mentioned task. With this tool, you are capable of making necessary changes to your PDF files or scanned texts. You can perform document conversion with ease and doesn't matter whether your document is encrypted or not. You can edit, extract text portions, and even export searchable PDF files.
Even if you use a camera, smartphone or even snapshot to take your images, Cisdem OCRWizard is capable of letting you correct distortions depending on your interest. These corrections include rotate, crop, invert, and adjust brightness, sharpness, contrast and saturation among others. After making these corrections, you can convert your document into several types of file formats. By quickly extracting text content, images or even tables from their respective sources, this tool will greatly save your time. Cisdem OCRWizard supports a wide range of languages of up to 40 and keeps the original layout of your document.
---