Top Way to Convert PDF to Text on Windows 11
You can convert PDF to text using the appropriate PDF editing tool. A good converting program should have the ability to convert multiple files, convert all pages, perform OCR, and retain formatting within your PDF file. Here, we'll show you the perfect tool, which can be used as a PDF to TXT format.
Step-by-Step Guide to Transform PDF to Text
Step 1: Open PDF with PDFelement
Download and install PDFelement on your computer to convert PDF to plain text. After installation, launch the program and click on "Open files" to select the PDF files that you want to turn into text.
Step 2: Edit PDF Document (Optional)
After loading the PDF file in PDFelement, you can edit the text, images or pages in the file. In order to edit the text, click on the "Edit" tab and go to the PDF file and double-click on the text you want to edit, which will make a blue box appear around the text. You can remove this text or replace it with new text.
To edit an image, click on the "Edit" tab and then select the "Edit" option. Now double-click on the image to edit it. Lastly, if you want to edit the pages of the PDF file, click on the "Page" tab and select different options to replace, delete, or move the PDF pages to a particular position.
Step 3: Convert PDF to Text
In order to turn your PDF file into text, go back to the "Convert" tab on the top toolbar. Now, click on the "To Text" button on the same tab which will open the Conversion window.
On the next window, you can select pages, enable OCR, and change the output location for the output text file. After setting all of these options, click on the "Save" button to begin the process. A dialogue box stating that the conversion was successful will be shown on the screen after the conversion is complete.
Do you need a software to read, edit, convert, annotate, fill or combine PDF files? PDFelement is an easy-to-use program that can perform all of these tasks within seconds, without compromising the quality of your PDF file. You can edit text, add a new image, remove existing images, change the size of the image, or rotate the image in any direction without needing the help of any other software.
New forms can be created using existing templates or blank pages, and users can also fill PDF forms using PDFelement on Windows or macOS. In order to turn PDF files into text, PDFelement is also equipped with plenty of amazing functions. You can use the "OCR" option to convert an image-based document to editable text in a scanned PDF file. You can also select even or odd pages to convert, or can enter a value to convert multiple pages at once.
---
Other Recommendations for Free PDF to Text Converters
1. Foxyutils
Foxyutils is a PDF converter that stands out because of its ability to handle a wide variety of fonts and document structures within PDF documents. This application's large font database means that it is able to pick up even the most uncommon and rarely-used fonts and incorporate them in the output text file. This application also breaks up images in the original document and treats them independently, resulting in a well-arranged sequence of images in the resulting text document.
On the downside, Foxyutils does not feature OCR. So if you have scanned documents that you would like to converted, Foxyutils won't be of much help. The application is also web-based, which means you will need an active internet connection to upload and download files.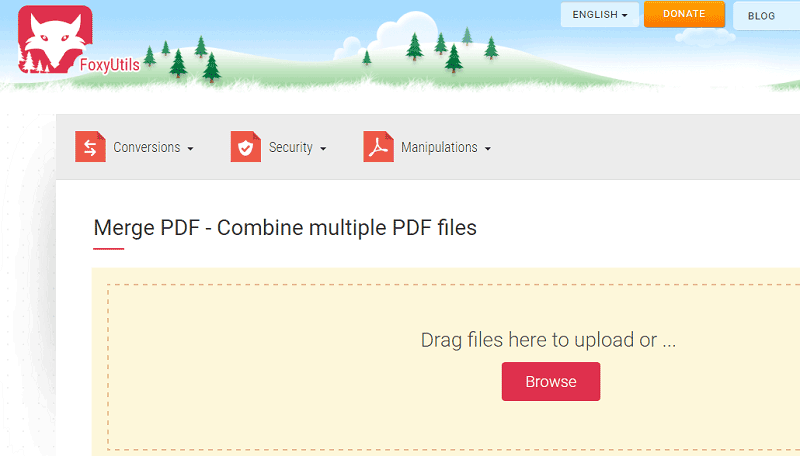 ---
2. Free File Converter
Free File Converter is one of the simplest and easiest PDF to Text freeware programs to use. It allows you to convert your PDF files into a variety of formats, including doc, MOBI, and EPUB. Once files have been uploaded, a download link is generated automatically to allow you to download the files directly. Apart from PDF files, Free File Converter also allows other file formats to be uploaded for conversion. Another cool feature is that it supports large files. Free File Converter accepts PDF files of up to 300 MB, which is great if you have large, uncomplicated documents you need to convert.
Apart from its fast and easy service, its other features perform a bit below average, so it might be a disappointment for those looking for exception results. Text is often misplaced or misaligned on the final product and the application lacks OCR functionality for scanned documents. Images are usually transformed and included as part of a background graphic.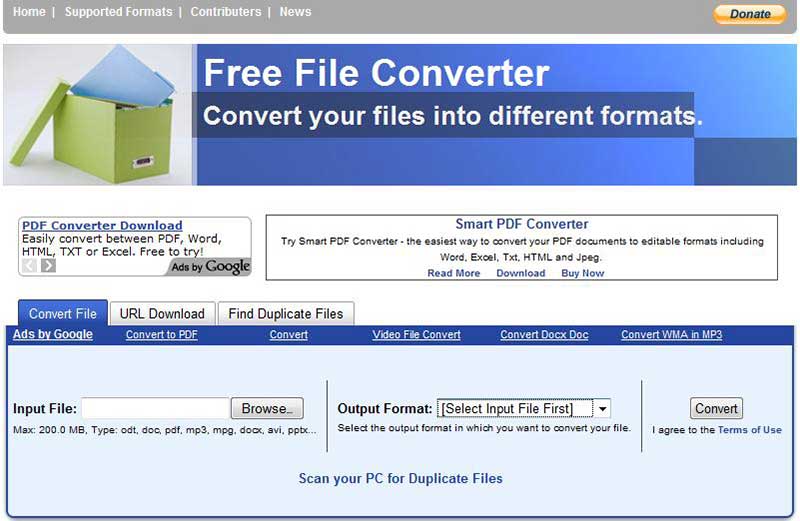 ---
3. UniPDF
UniPDF is one of the better options when converting multiple PDF files to text files. It is a free PDF to TXT converter for Windows desktops that converts PDF files to a number of other formats, including Word, PNG, and HTML. Like Foxyutils, UniPDF does a great job of reading fonts and matching them to the closest alternatives if the font on the PDF file does not exist on the UniPDF database. However, UniPDF also lacks OCR for converting scanned documents.
One of the hallmarks of this application is its ability to convert multiple PDF files to text files at once. Simply upload a folder with multiple PDF files, select "convert" and watch as each file is converted automatically.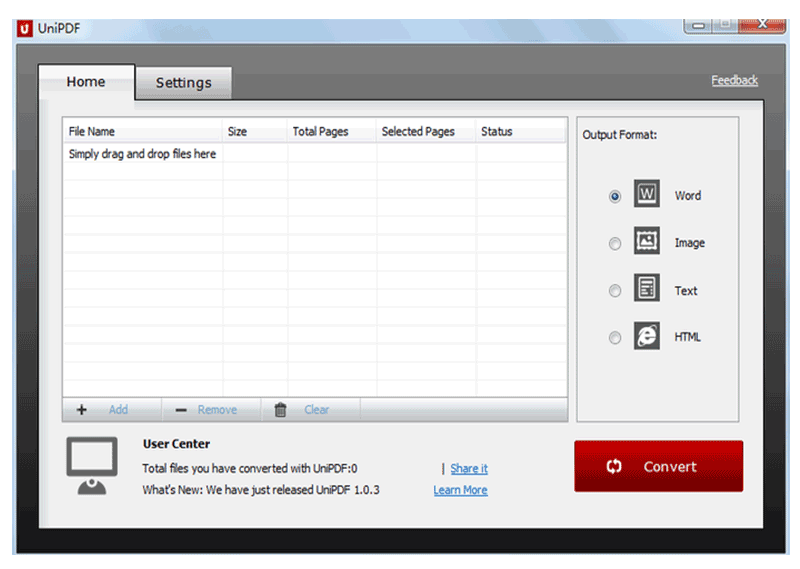 Free Download or Buy PDFelement right now!
Free Download or Buy PDFelement right now!
Buy PDFelement right now!
Buy PDFelement right now!
---
Other Popular Articles From Wondershare