3 Ways to Convert TXT to PDF
You may wondering how do I convert a txt file to PDF? Since text is a type of a document that contains plain text without any modification such highlighting, italics, numbers and others. This kind of file takes the .txt format. In this article, we will show three simple methods to convert txt to PDF with PDFelement.
Convert Text File to PDF
Step 1. Open PDFelement
On the Home screen click on "Create PDF" and choose a Text file from your local drive and upload it to convert to PDF file.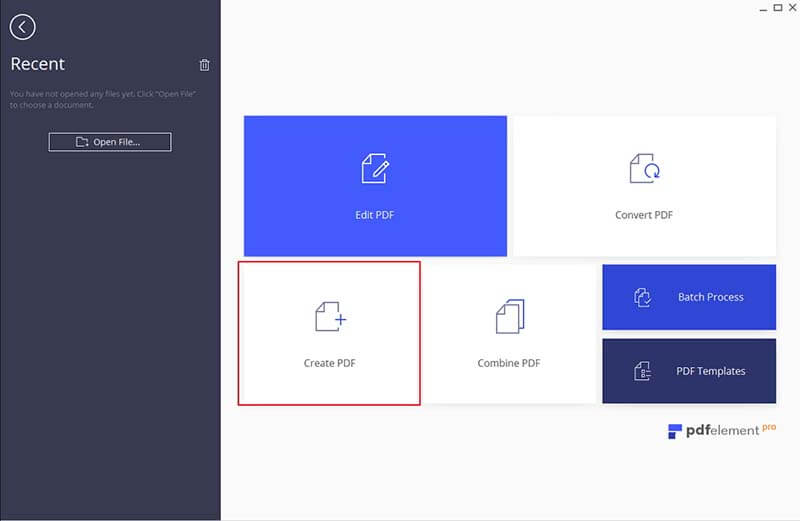 Step 2. Edit PDF (Optional)
Click on the "Edit" button under the menu bar. Then double click on texts, and you will be able to edit texts consecutively.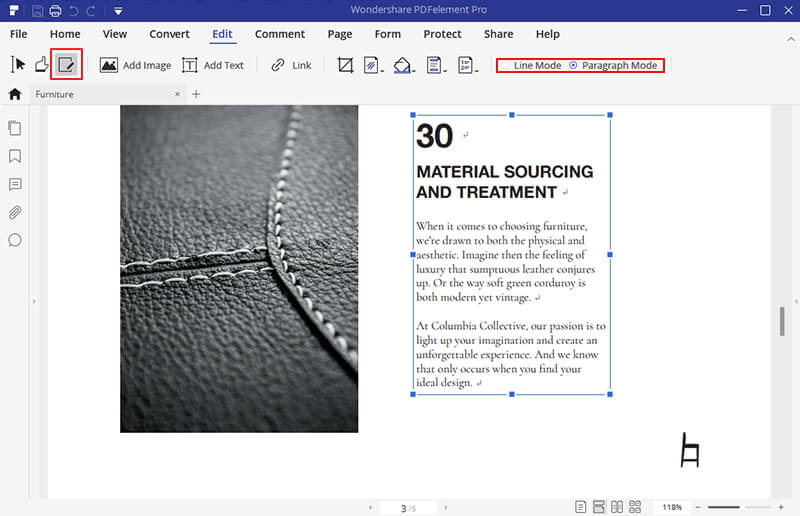 Step 3. TXT to PDF
When you are done editing, click on "File" and choose "Save As" and save your PDF files as you wish.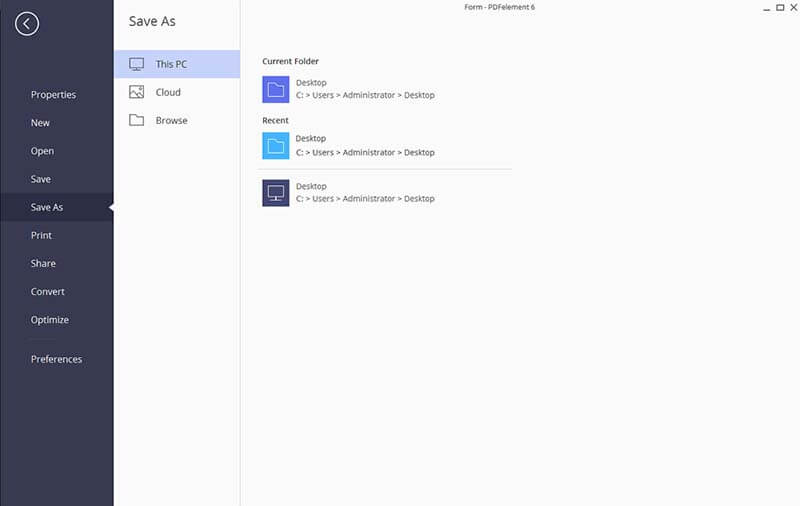 ---
How to Convert TXT to PDF
Step 1. Open TXT
Open a .txt file by your default program Note and click on the "File" > "Print" button in Note.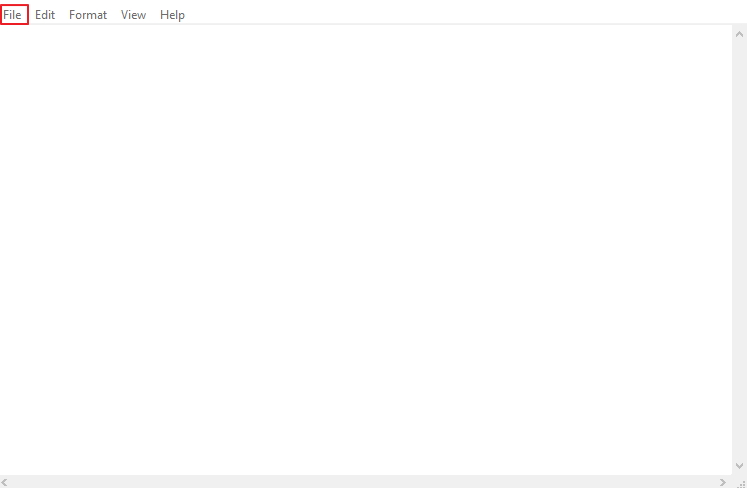 Step 2. Print TXT
Then select "Wondershare PDFelement" as the printer to print.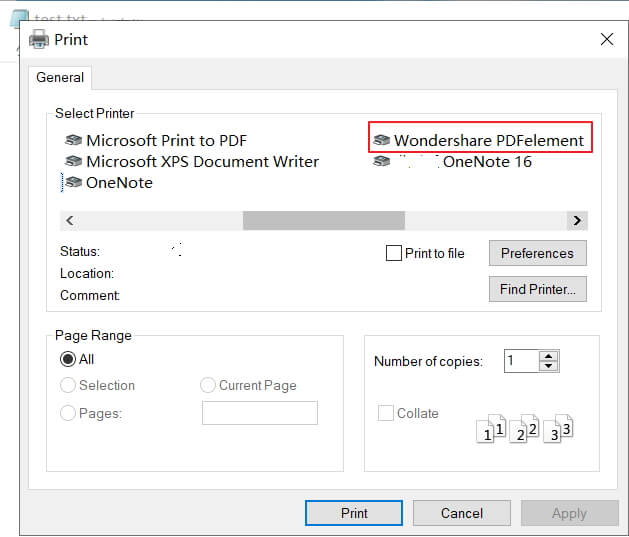 Step 3. TXT to PDF
The file will be opened in PDFelement, and you can click the "File" > "Save As" button to save it on your computer.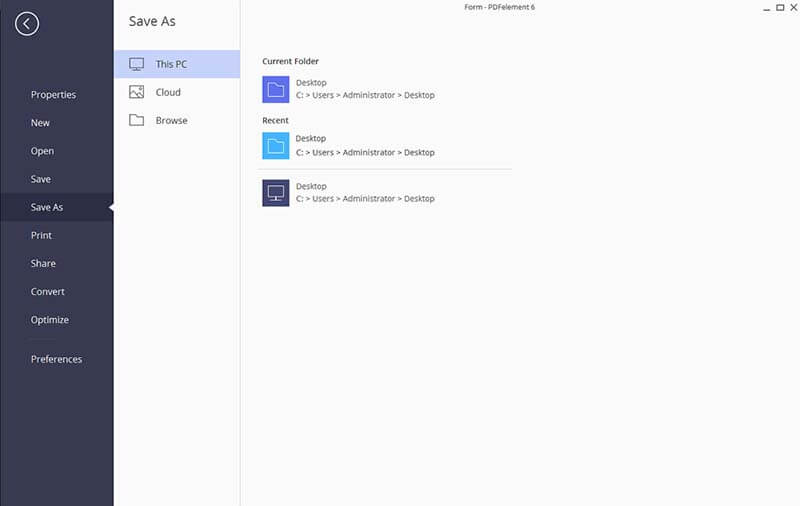 ---
Rich Text Format to PDF
If you have a .rtf (Rich Text Format) file, PDFelement can help you convert rich text to PDF as well.
Step 1. Open PDFelement
After launching PDFelement, click the "Home" > "From File" button, then browse to select your .rtf file to create.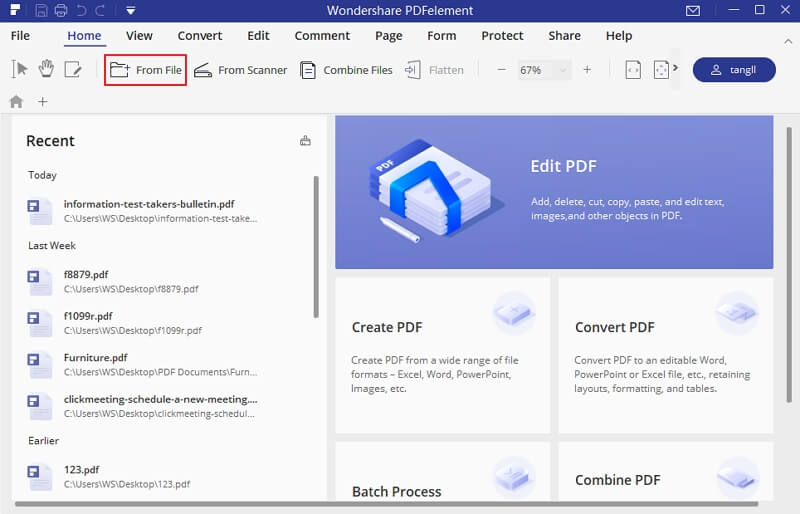 Step 2. Convert Rich Text to PDF
Then the file will be opened in PDFelement, and you can save it to a PDF document on your computer directly.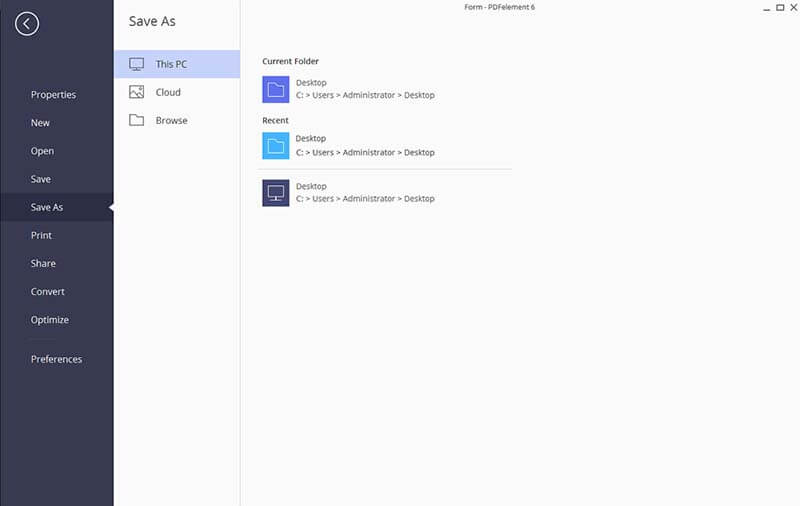 ---
Video on Convert TXT to PDF
PDFelement is a reliable PDF creator, here is this txt to pdf converter free download. It can also edit PDF, annotate PDF and encrypt PDF that we are going to highlight below.
This software is designed to convert text, images, HTML, keynotes, screen captures, and Rich text to PDF format.
It can also convert PDF files to Plain text, Rich Text, Word, Excel, PowerPoint, HTML, Images and e-Book format.
It is a PDF editor. It can add text, delete text, change font size, modify images and insert pages, extract pages and others.
It can also add watermarks, annotations, bates and numbering, comments, highlighting, headers and footers, links and stamps.
It has a powerful OCR plug-in that makes it easy to search, edit, and select scanned files.
It OCR supports over 20 languages like English, Spanish, French, Portuguese, Croation and others.
Free DownloadFree Download or Buy PDFelementBuy PDFelement right now!
---