Microsoft Office Publisher is a desktop publishing program that lets you create publications for print or the web. After you have completed the design publication, it is more likely that you will have to submit for consideration, share it with your computer or send it to a physical print. Publisher creates Default .pub file, and it can be opened only if the recipient has installed Editorial also a problem that can be easily solved by converting the publication in pdf format.
Converting a publication created in Microsoft Publisher to PDF can be easily done by installing a program that performs the actual conversion to PDF, known as a virtual PDF printer. Here in this article, we will show you the best one among them.
Best Publisher to PDF Converter
The latest version of novaPDF has an accessories editor, allowing users to print publications in PDF format directly from the publisher interface by clicking the "Save as PDF." Here is the exacy steps for how to achieve this task.
Step 1. Download novaPDF
Go to the download page of novaPDF in you browser. Download and install this software in your computer to get ready for converting Publisher file to PDF.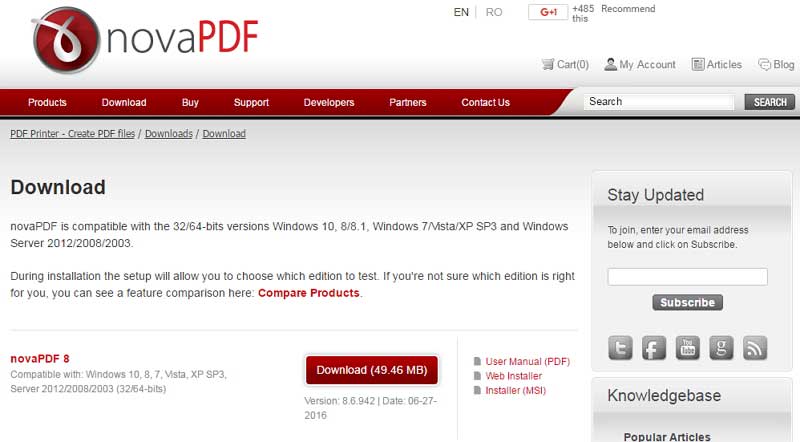 Step 2. Convert Publisher File to PDF
Open your file in Microsoft Publisher. Check the menu bar after you finish installing novaPDF in your computer, and click on the "novaPDF" option. Select "Save As PDF", and a pop-up window will appear. Set the necessart options, like the file name and the output folder. Click "OK" when you're ready. Your PDF file will be saved in a few seconds.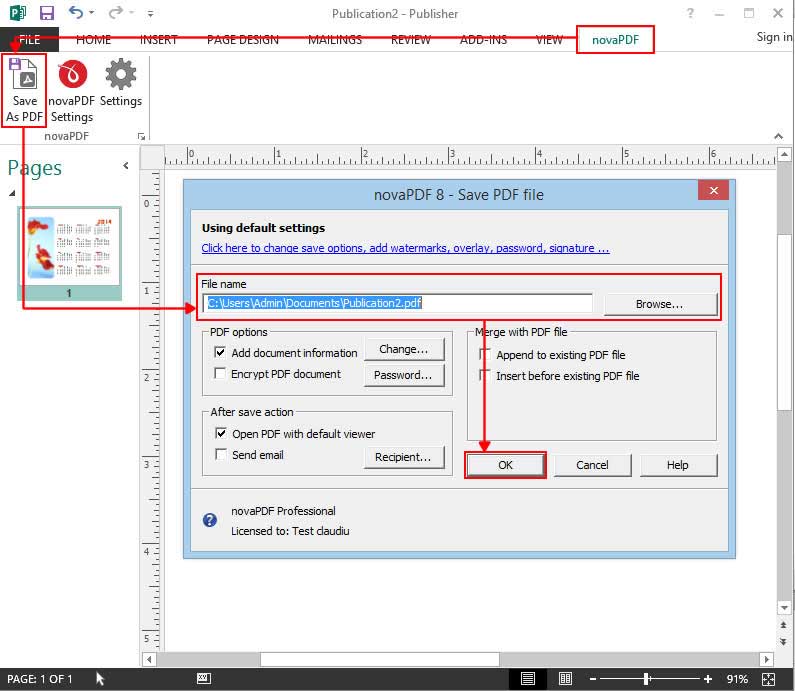 ---
Best PDF Software for Windows and Mac
Whether for personal or professional use, PDFelement provides the kind of package for hard work. Software flexibility is undeniable, which allows users to convert PDF files to Word, Excel or PowerPoint - and vice versa - and provide comprehensive editing tools to create and edit scanned documents to a local printer paper.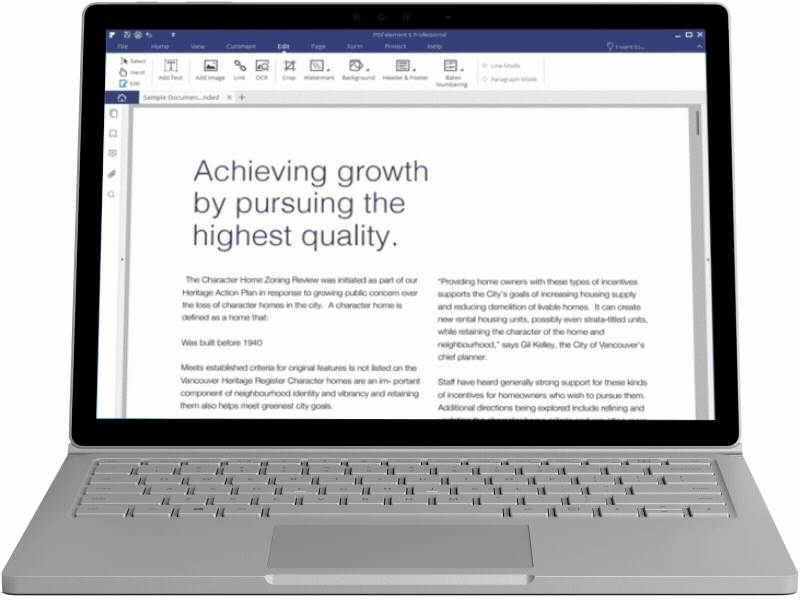 If you have PDFelement installed on the device, get a PDF document is easy. It is also a matter of mouse clicks. For PDF files from scratch, you can create a new PDF file. Otherwise, if desired, from an existing file, you can select the file and get a PDF document. After importing the document, you can make the necessary changes in various sections such as design, safety, etc. Commenting on when you're done, you can save the PDF document.
---