Are you looking for a way to convert webarchive to PDF? Some people might say why not use the "print to PDF "function on Mac to print a webarchive file to PDF. It's a good idea. However, it'll take you a long time to accomplish the task if you have a range of webarchieve files to convert. In this case, I'd like to suggest you try the professional webarchive to PDF converter - PDFelement for Mac.
Choosing a right converter will enable you to work less but get double results. To turn Webarchieve into PDF, you can rely on PDFelement for Mac. This fabulous creator lets you easily create PDF from various file formats. You can even create a PDF from multiple files.
In addition to working as a PDF creator, PDFelement also serves as a great PDF editor and converter. You can modify the texts, images and pages in your PDF without hassle. It offers you a wide range of tools to annotate your PDF, such as sticky notes, callouts, comment boxes, highlight, stamps and links etc. You are also able to convert PDF to other popular files like Word, Excel, PPT, Epub and more.
---
How to Create a PDF from Webarchive on Mac
Click the Download button to get PDFelment. As you can see, both Mac and Windows version are available to download. In this article, we will focus on how to convert webarchive files into PDF on Mac. If you're a Windows user, please get the Windows version and click "Create PDF" in its Home menu to get started.
Step 1. Create PDF from a Single Webarchive
If you only have a single webarchive file to convert as PDF format, you can click the "Create PDF" button on the Home window. And then you'll see the webarchive file is opened as a PDF file in the program. Now you just need to save the file on your desktop.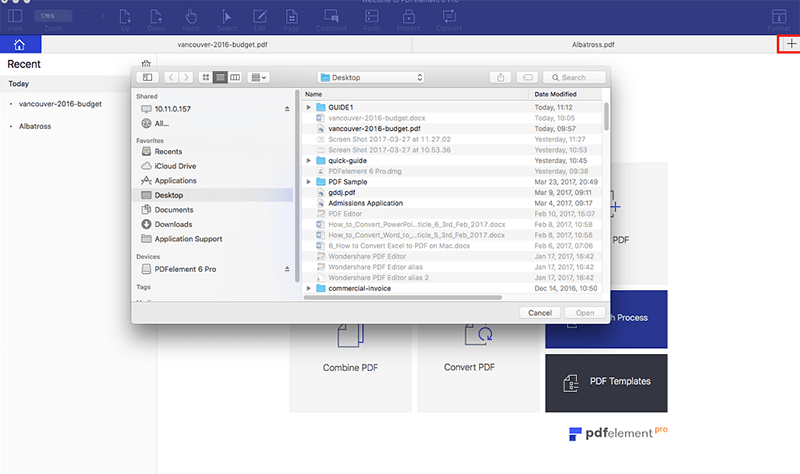 Step 2. Batch Convert Webarchives Files to PDF
If you want to convert a collection of webarchive files to PDF or combine them into a single PDF document, you need to click the "Combine Files" button on the Home window. Alternatively, you can also go to the "File" menu and choose "Create > Combine Files into a Single PDF".
When a new dialogue pops up, you can then click the "Add File" icon to import a range of webarchive files. Click "Next" to combine them as a single PDF file.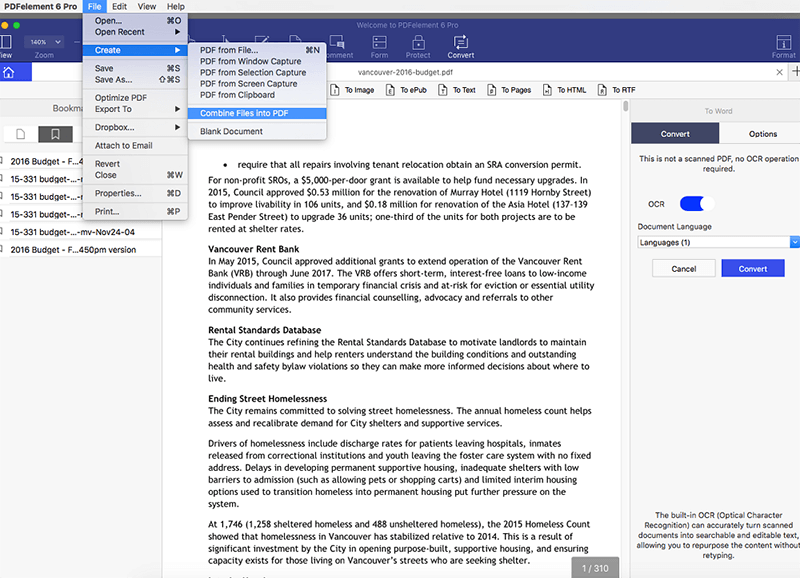 Step 3. Edit and Annotate Your PDFs (Optional)
After you've create a new PDF, you are able to make changes on your file. To edit texts and images, you can click the "Edit" button on the top toolbar to enter the editing mode. To edit pages, you can find the options you need under the right-side "Pages" menu.
If you want to draw markups on your PDF, you can click the "Markup" button, and then choose from Sticky Note, Callout, Comment Boxes, Links, Stamps and more.