HTML, which stands for Hypertext Markup Language, is the standard markup computer language, devised to create web pages and web applications. In certain situations, you may need to convert HTML to PDF on Mac. However, you may be wondering how to save HTML as a PDF on Mac seamlessly without having to waste a lot of time or effort. The answer is, with the help of online PDF editing tools. One such tool is PDFelement, which allows you to convert and save HTML as PDF on Mac.
How to Convert HTML to PDF on Mac
Converting HTML to PDF on Mac is achievable with the use of PDFelement. Below is a step-by-step guide on how this can be done. First, you need to download and install PDFelement on your Mac. Visit the official PDFelement website to get the installation package. After successful installation, follow the steps that follow to create a PDF from HTML.
Step 1: Click "Create" > "PDF from File"
Open the program on your Mac. In the home window, click the "File" button and select "Create" > "PDF from File". A pop-up window will appear.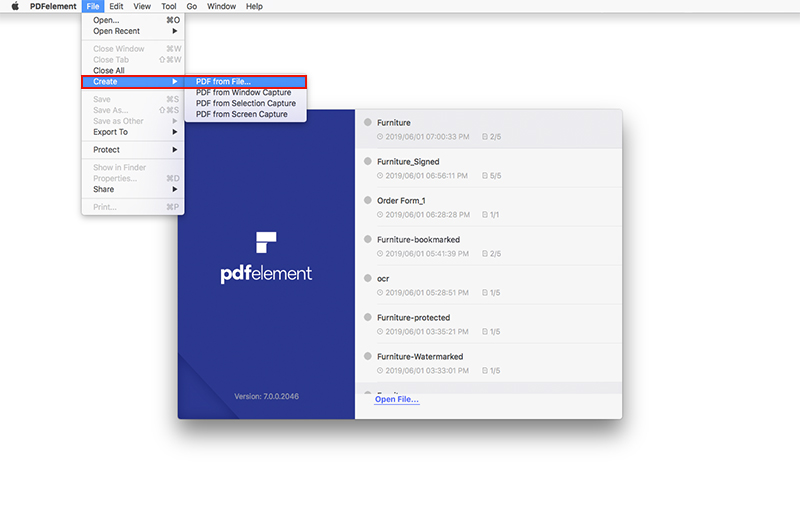 Step 2. Convert an HTML to PDF on Mac
In the pop-up window, browse for and select the HTML file you intend to convert to PDF and click "Open". Opening the file will automatically convert the file into a PDF.
Step 3. Saving HTML as PDF on Mac
Save the PDF file by clicking on "File" and then "Save". You can also save it by pressing "Command + S". Finally, you can rename the file if you need to and select the output destination folder in which you need the file to be located. If you want to edit the PDF file, you can open it in PDFelement, and click here to learn more about how to edit PDF files on Mac.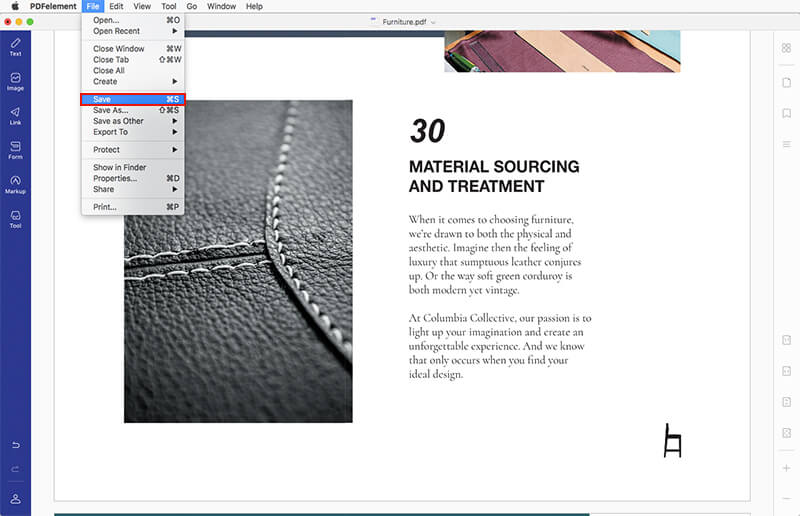 ---
Convert HTML to PDF with Safari
Many web browsers can open HTML files. Using Safari on your Mac, you can save the HTML file.
Step 1: Open HTML File
Double-click the target HTML file to open it with Safari or other default browsers.
Step 2. Print the Page
On the top menu, select the "File">"Print" button to open the Print dialog window.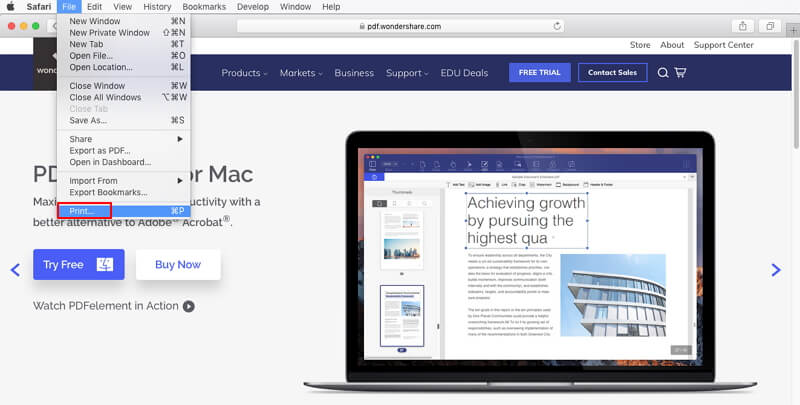 Step 3. Save HTML as PDF on Mac
At the bottom, choose the option to "Save as PDF". Now you can save the HTML as a PDF on your Mac.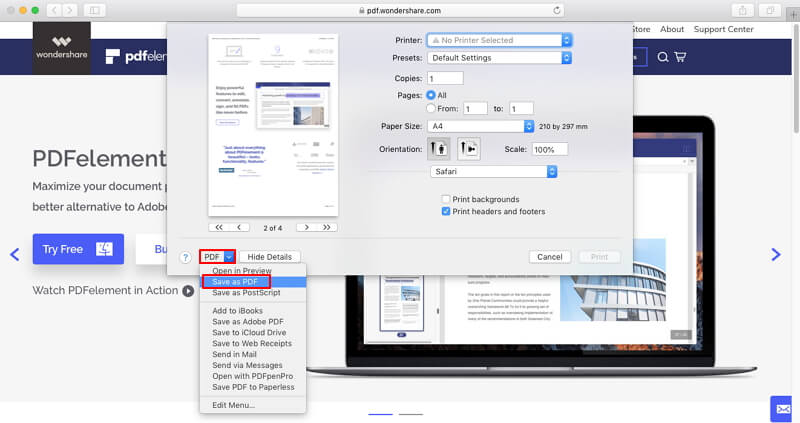 ---
Best HTML to PDF Converter on Mac
One of the best solutions to convert HTML to PDF on Mac is PDFelement. It is the ultimate PDF solution since it is an easy to use, and affordable PDF editor for Mac. It has an office-inspired interface and has many advanced features that make it easier to use, even for beginners. It contains the following features and capabilities:
Edits and annotates PDFs swiftly
Creates and converts PDF from HTML, images and other text file format
Fully compatible with MacOS 10.14 Mojave
Fill and sign forms effectively
Secure PDF files with password protection
Add watermarks, backgrounds, headers, and footers
Access hundreds of PDF templates
---