JPG is an image format that stands for Joint Photographic Group. This is a file format that is well compressed whilst maintaining its color and information. Due to its size it makes it easier to attach to the email and upload to the Internet. When you have many JPG images you may want to convert them to PDF on Mac (including macOS 10.13 High Sierra) and you may don't know how to create PDF from JPG on Mac. In this article you will learn to convert JPG to PDF on Mac using PDFelement 6 for Mac
To convert your JPG to PDF, you need a software that can create PDFs from images formats including JPG files. A software that can exclusively convert images to PDF is PDFelement for Mac. Moreover, this software also supports other mage formats like PNG, BMP, GIF and TIFF. This multilingual software is up to date and works on Mac OS X 10.13, 10.12, 10.11, and 10.10.
PDFelement 6 for Mac has other functionalities highlighted below:
It can also turn the PDFs to RTF, TXT, DOC, DOCS, XLS, PPT, HTML, EPUB and Images.
It is built with a powerful editor that can edit texts, change font size or color, add images, delete pages, add pages, replace pages and extract pages.
You can also use it to annotate, add comments, draw markups, add watermarks, links, underline highlight and others.
It allows you to fill out PDF forms with ease and create new ones.
It also equipped with an OCR plugin that makes scanned PDFs editable, selectable and searchable.
The OCR plug-in that is found on the purchased version supports over 20 languages like Spanish, French, Finish, Korean and much more.
It is a tool that enables you inserts your digital signature to your PDFs.
---
How to Convert JPG to PDF on Mac
It is so easy to save JPG as PDF on Mac. Follow the steps to create PDF from JPG on Mac:
Step 1. Convert JPG to PDF
Open the software on your Mac. On the Home window you will see "Create PDF" button. It then lets you select the JPG files on your computer and open them with the program. Similarly you can go to "File" icon at the main menu and click on "Create" then "PDF from File" option. This will also enable you to upload the JPG file.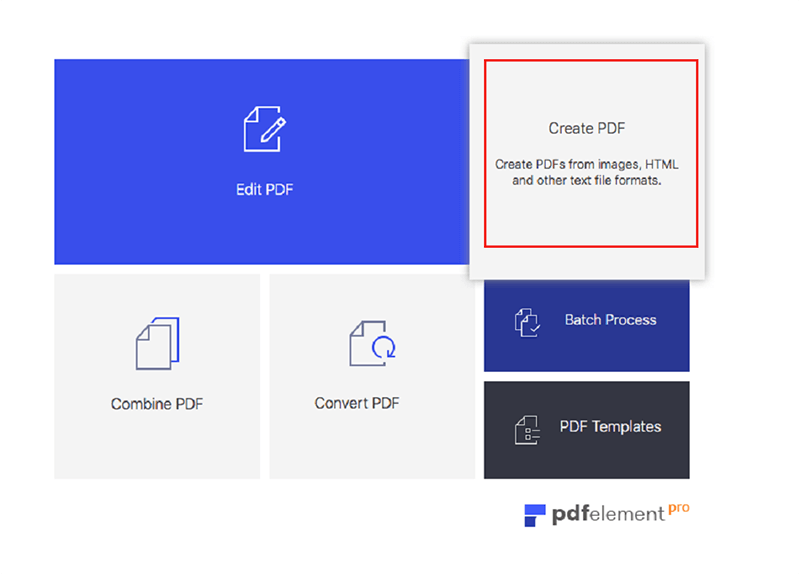 Step 2. Edit PDF (Optional)
The JPG file will now appear as image but in a PDF format. The program then detects the image as scanned thus you need to perform OCR so that you can be able to edit it. Click on the "Perform OCR" button and turn you file into an editable one. Next, click on "Edit", and you can edit the PDF file as you like.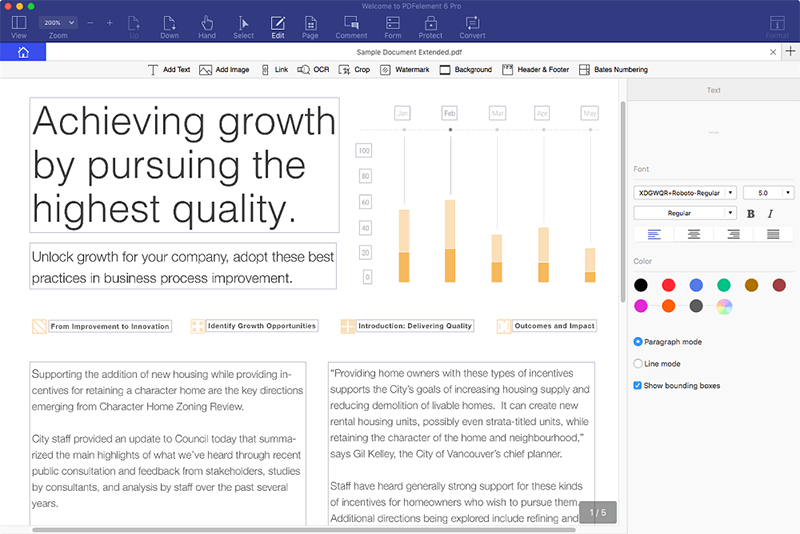 Step 3. Save PDF
After editing your PDF, click on "File" at the main menu, and select "Save As". Rename the file and save it. Once it is saved you now have your JPG file as a PDF.