The conversion of file from one file format to another depends on the current use. For instance, you can convert PDF files to different output formats depending on how you want to use it or depending on the content of the PDF. Different programs and application supports conversion of different files to different formats. You can convert files to Numbers and vice versa. Numbers is a spreadsheet suit in Apple iWork. This article outlines the iWork numbers supported file formats and it explains how you can convert PDF to Numbers in an effortless way with PDFelement for Mac.
PDFelement for Mac is a versatile PDF converter and editor. It helps users transform PDF from or to different file formats such as Word, Excel, Image formats such as JPEG and many others in batches and at a high speed. Besides, it comes with very powerful editing tools that help users to edit the PDF files by either adding or removing some information. For instance, you can annotate your PDF file by adding notes, creating custom stamps, underlining and highlighting texts.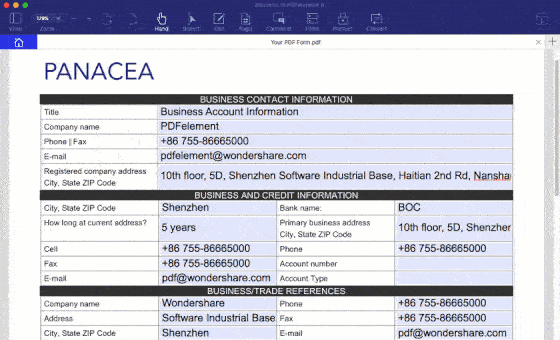 More so, you can apply passwords to your document to inhibit unauthorized access. Additionally, you can add encrypted digital signatures to sign your PDF. You can also redact some pages from your current PDF to create a document that suits your needs. More so, you can add more pages to replace existing pages in the current document. With PDFelement, you can remove sensitive texts and images from your document. Lastly, you can add headers and footers to your document to make it look more organized.
---
How to Convert PDF to Numbers Compatible Formats
Step 1. Import Your PDF
Once you have installed PDFelement, launch it. On the screen, the program will prompt you to add the files that you wish to convert. You can import the files that you want to convert by dragging and dropping. Alternatively, you can add files by clicking the "Open File" button.
If you have an encrypted file in the list, a "Lock" icon will be shown before the file name. If you want to convert the encrypted file, just click on it and give the password to decrypt it. You can add multiple files for conversion.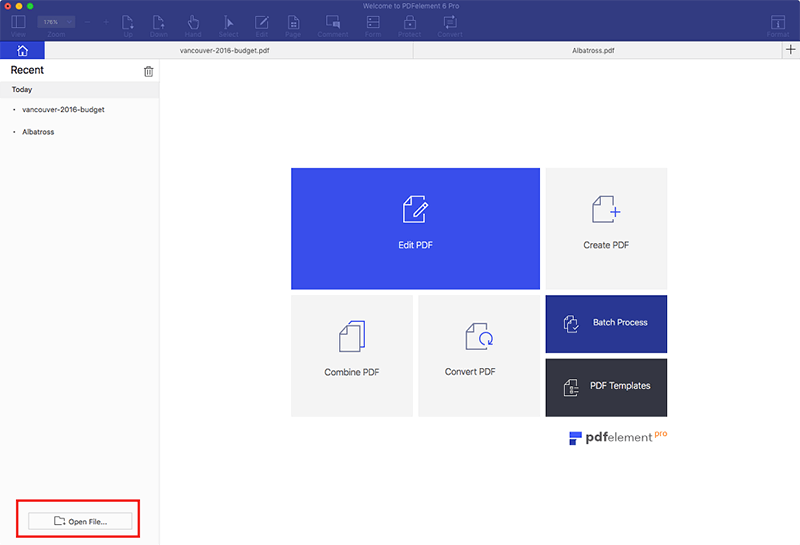 Step 2. Tweak Conversion Settings
Once your editing is done, click on the "Convert > To Excel" button. Immediately after clicking the button, a new window will expand on the right side.
Click the "Options" button to set the changes that you want. For instance, you can combine multiple sheets together or you can retain the original formatting. Once you select the changes that you want, click "Convert".
Step 3. Convert PDF into Numbers on Mac
If you want to add more files for conversion or you can add some pages. Go to "Batch Process" on the Home window. Choose the output format as "Microsoft Office Excel" on the right corner of the pop-up. Then click on the button marked "Start" at the bottom right hand side. The file will be converted in a few seconds.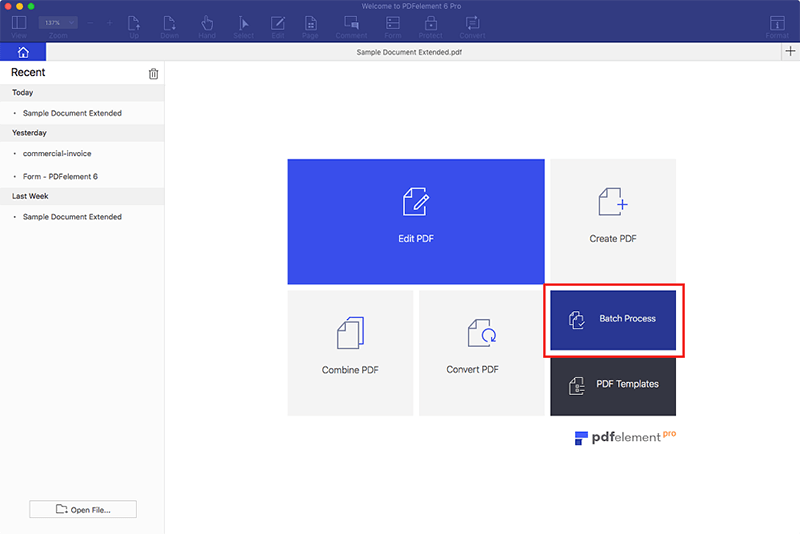 Step 4. Import XLSX into Numbers
After the conversion is complete, go to the converted Excel file, click it and open it with Numbers and you can enjoy all the functions in numbers.
---
iWork Numbers Supported File Formats
The iWork Numbers supported file formats varies depending on where you want to import or export them.
Numbers for Mac can import file formats such as CSV, XLS, XLSX and all number versions.
Numbers for Mac can export file formats such as Numbers '09, XLS, XLSX, PDF and CVS.
The supported Numbers formats that can be opened in iOS devices include Microsoft Excel (XML, xlsx and xls), Comma Separated Values (CSV) and Tab-delimited text files. The number formats that can be exported from an iOS device xlsx, PDF, and Comma Separated Numbers.
Files that can be uploaded to Numbers for iCloud include, Tab-delimited text files, comma separated values, Microsoft Excel- Office Open XML (.xlsl) and office 97 or later (.xls). On the other hand, the files that can be downloaded from numbers for iCloud include, PDF, all numbers, xlsx, and Comma Separated Values.