6 Simple Steps to Create a Form in Word
Want to create a form in Word and don't know how to start? Here, you will learn how to do this in 6 easy steps. Creating forms in Word, which can be filled out by others, requires that you begin with a template. Then add content controls. These contain thing such as text boxes, check boxes, drop-down lists as well as date pickers. The tips, given below on how to create a form in Word, only apply to the 2016 and 2013 versions of the software.
How to Create a Form in Word
Below, we will do a walkthrough with you on creating a form in Word that can be filled out by others:
Step 1: Display the "Developer" Section
Go into the "File" tab; then click "Options".
Now, select "Customize Ribbon". And go to the list under "Main Tabs", choose the "Developer" checkbox, and click "OK".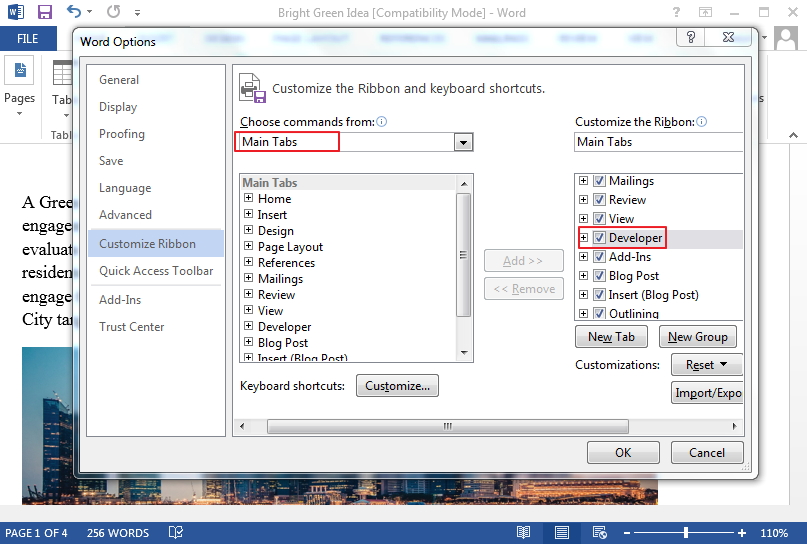 Step 2: Create a Form Template
To avoid wasting time, a form template should be your starting point and ensure you begin this step with a blank template.
A Form Template: Your Starting Point
Go into the "File" section and click "New".
You will see the "Search online templates" box; here, input the form type you want to create; then click "ENTER".
Select your desired form template and press "Create".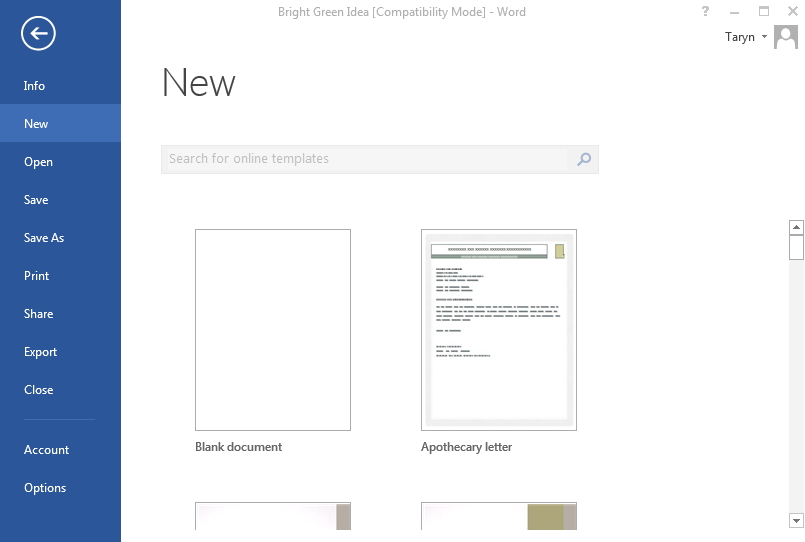 To Start With a Blank Template:
Go into the "File" tab and click "New".
Press "Blank document".
Step 3: Add Content to This Form
Go into the "Developer" section and click "Design Mode".
You should then insert your desired controls.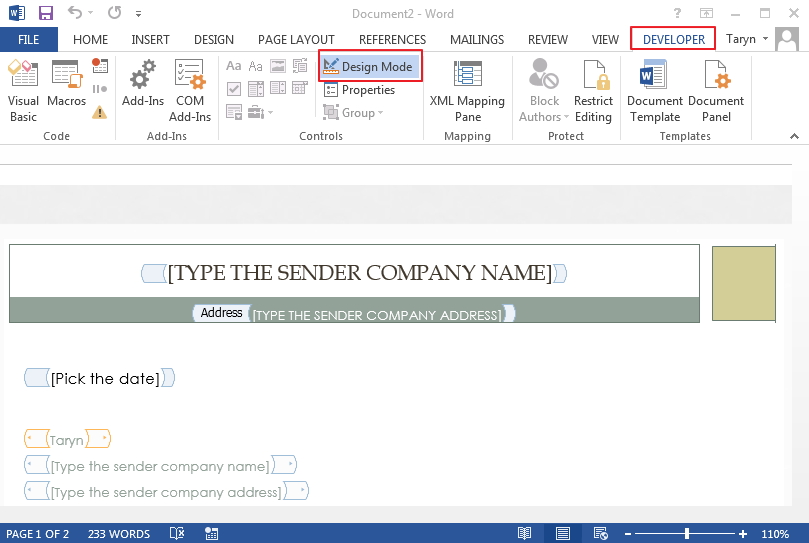 You should input a text control in a section in which users can enter text.
Users are able to format text as italic or bold under a rich text content control; also, they are able to type multiple paragraphs. If you prefer to limit what users add, you need to input (or better still, insert) the plain text content control.
Click the part in which you want to insert this control.
Go into the "Developer" section and then select "Plain Text Content Control", or "Rich Text Content Control".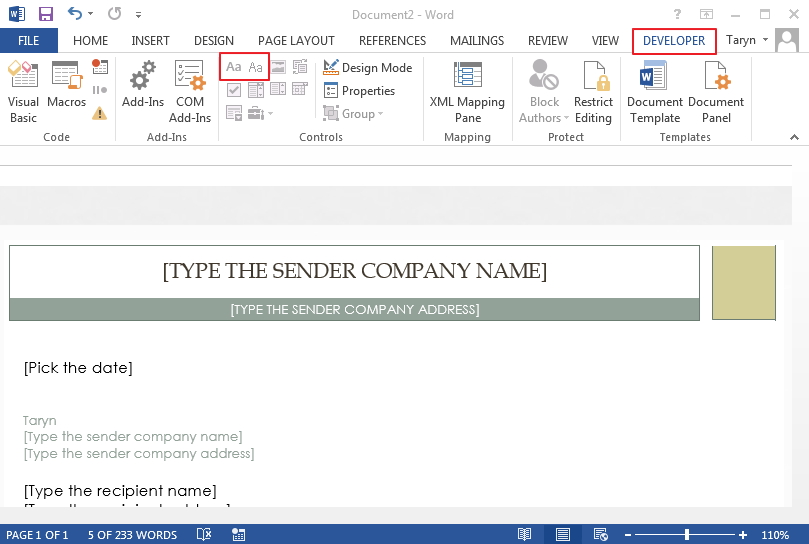 Step 4: Set Properties for Content Controls
There are properties you can set/change for all content controls.
Select the content control (picture, date picker, etc.), which you intend changing.
Go into the "Developer" section, click "Properties" to select the properties as you want.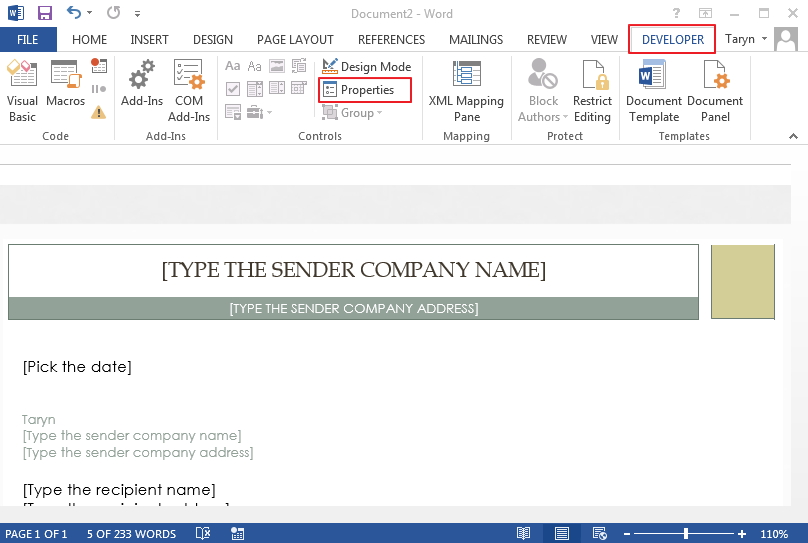 Step 5: Include Instructional Text to Your Form
Do these to customize the default instructional text for users of the form:
Go into the "Developer" section and select "Design Mode".
Click the content control in which you intend modifying the placeholder instructional text.
Effect your desired change in the placeholder text and do the formatting in your preferred style.
Again, go into the "Developer" section and un-tick "Design Mode" to put the design feature off and save your added instructional text.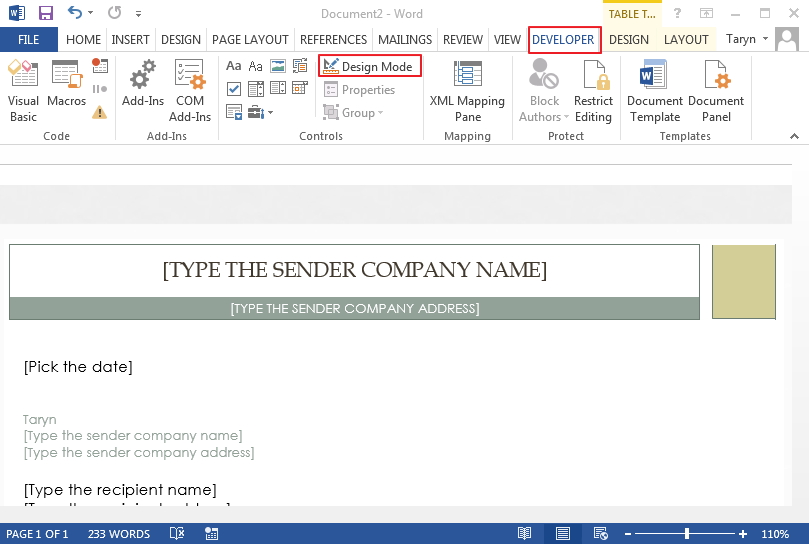 Step 6: Include Protection to Your Form
This step (use of the command "Restricting Editing") is for limiting the extent at which others can format/edit a form:
Open your form to go to "Home", click "Select and then press CTRL+A.
Go into the "Developer" tab and select "Restrict Editing".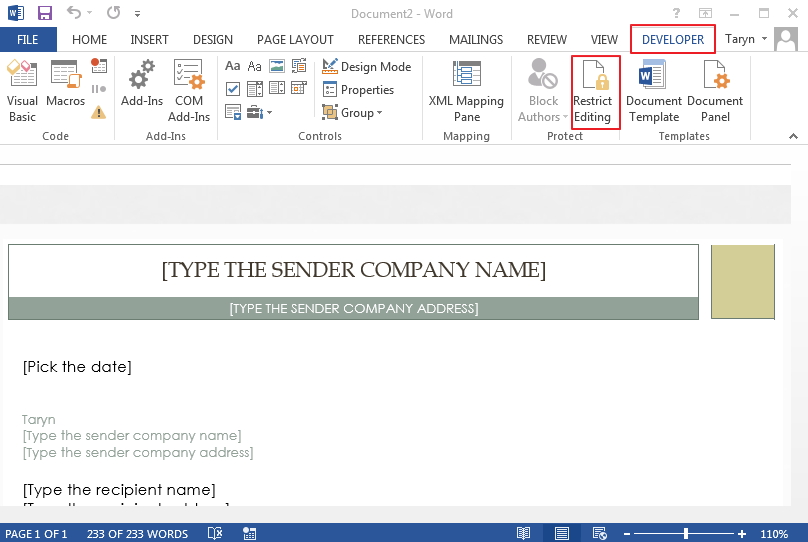 ---
Advantages of PDF Format
PDF, alternatively known as Portable Document Format, is a file format employed in presenting as well as exchanging documents dependably, without the need of software, of hardware, or of any operating system. PDF: which was invented by Adobe: and Word DOC are both universally accepted formats for documents. However, the former is better than .doc format when it comes to printing high-quality documents. Also, PDF is the best format for creating online content and archiving files; due to these benefits, Portable Document Format is extremely popular worldwide. There are various programs for creating and editing PDF files; among the best is PDFelement.
This software is ideal for creating, annotating and editing PDF documents. Also, one of its numerous uses is creating fillable PDF forms. With PDFelement, you can create interactive forms. Using a combination of buttons, you can create as well as design form fields in an interactive format with this tool. PDFelement enables you to add checkboxes, text fields, radio buttons, list boxes, combo boxes, as well as buttons for creating a fillable PDF form.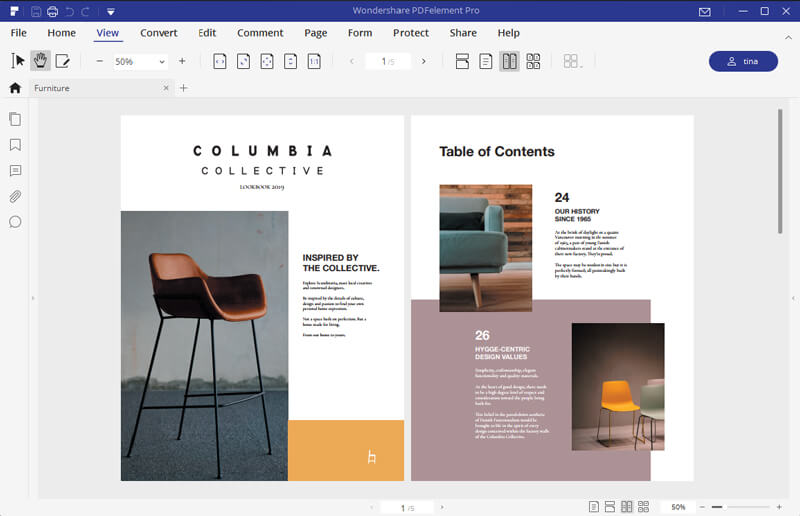 ---
How to Create a Form in PDF Documents
You can create the form manually by following these steps:
Step 1. Open PDF
Open your PDF document in the program.
Step 2. Create a Form in PDF File
Click "Form" followed by the "Add Text Field" button. Choose the appropriate file location; then, the checkbox or text field will be added. Select the "Close Form Editing" feature and click the text field; then start typing directly.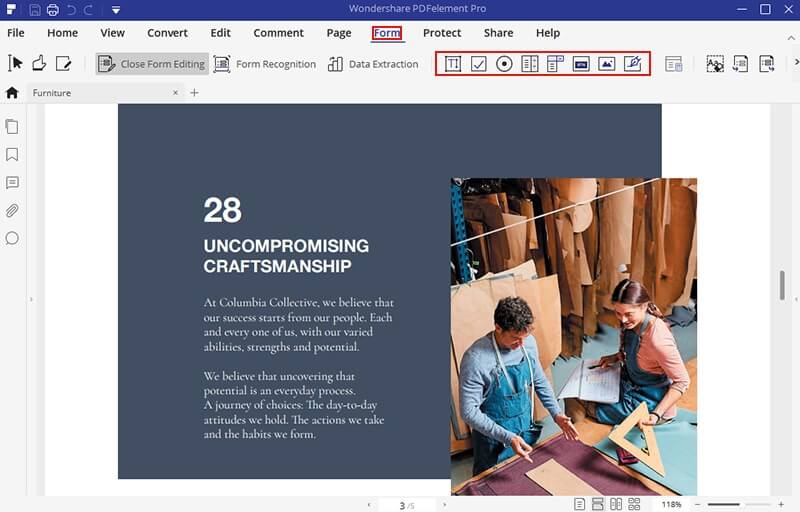 PDFelement offers users a fully-loaded PDF solution including amazing features for creating, editing, converting, and signing PDF documents: everything at an affordable price. It is the best tool for digitizing your paperwork and accelerating how you create, sign as well as prepare PDF documents. Also, owing to the numerous benefits of PDF over DOC format, few of which have been mentioned above, PDFelement is the perfect option to create a fillable form.
Free DownloadFree Download or Buy PDFelementBuy PDFelement right now!
---