PDF is the most widely used format for contracts, receipts and invoices these days. For a working procedure to run, you need to sign and send your PDF contracts and important files to your partners. Signing a PDF document electronically or digitally saves you a load of time. In this article, it will show how to sign a PDF document for Windows with PDFelement without printing.
You can use PDFelement to electronically sign a PDF. It is a beneficial tool that comes in with a lot of features such as viewing, creating, editing, protecting, converting and sharing PDF files. With it you can create and add industry standard e-signature and encrypted digital signature, making the procedure stress-free and also speeding up your work flow with your co- workers, clients and partners.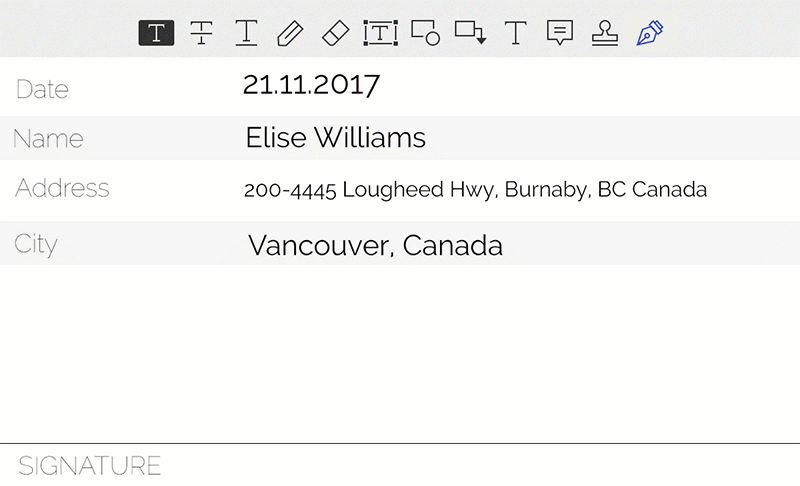 PDFelement is a well-designed and well-presented application offers various wide-ranging editing features, allowing modification to texts, addition of graphics, and all the other attributes of a PDF document one can ever think of. This wonderful PDF editor is also capable of performing conversion between PDF files and many other kinds of files including all the standard Microsoft office files.
---
How to Sign PDF Document with PDFelement
Step 1. Add Your PDF to the Program
Launch PDFelement on your computer and then load the PDF that you want to add signature. You can either click the "Open File" button on the Home window or go to "File > Open" to import your file.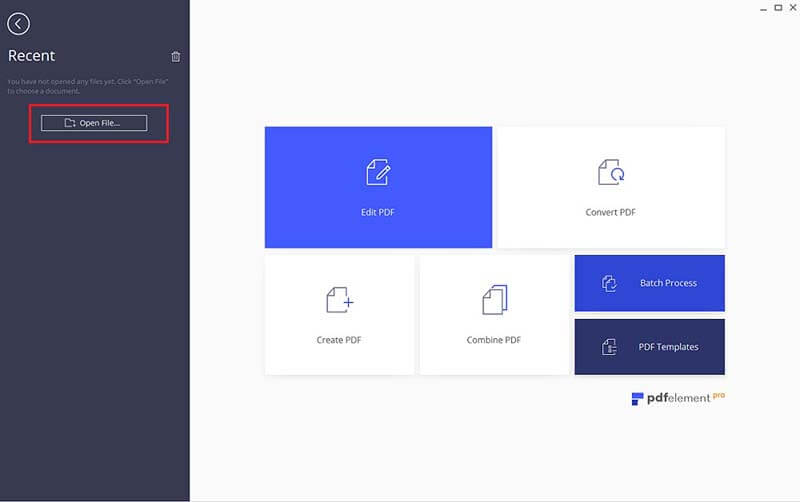 Step 2. Sign in PDF with E-Signature
You can just sign your name on a piece of blank paper and use a scanner to scan it or simply just take a snapshot of it. Save that snapshot as an image. In the "Comment" menu, click "Create Custom Stamp" by illuminating the "Create Stamp" drop down the list. Then simply click your handwritten signature in the "Stamps" option under the "Comment" menu and place it on the PDF.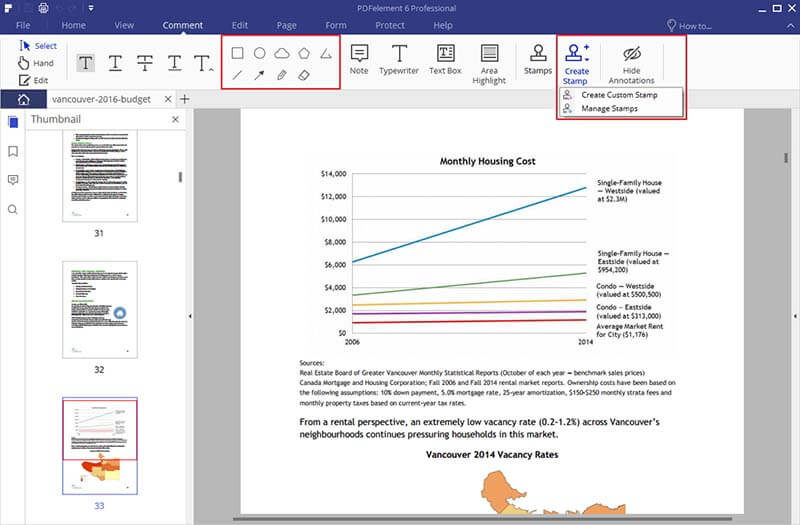 Step 3. Digitally Sign A PDF
To sign PDF with digital sign, you need to navigate to the "Protect" tab and click "Sign Document". If you don't have a digital ID, create one with your name or email address or company name etc. When you are finished, it will lead you back to "Sign Document" with your ID info displayed in the box. Click "Sign", then your signature is added to the PDF file.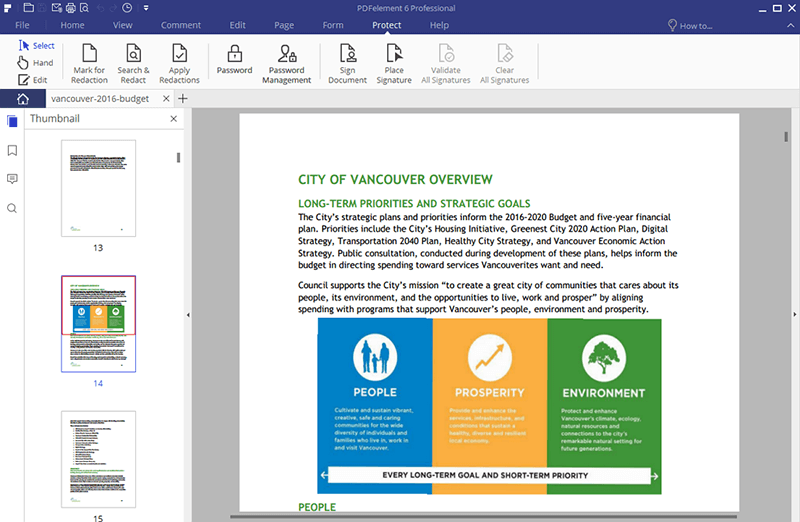 ---
Other Software to Sign PDF
1. Adobe® Acrobat®
Adobe® Acrobat® enables you to edit, fill, sign and share your PDF documents in various platforms. You can edit text and images in PDF documents, create new PDFs, export PDF to other file formats and track PDFs from anywhere with it. Its signature tools help you sign a PDF either with an handwritten signature image or with a certified digital signature.
Since Adobe has already stopped supporting Acrobat XI in 2017, it may be risky of your document data due to lack of latest updates from Adobe. In this case it's better for you to find out the best alternatives to Adobe Acrobat.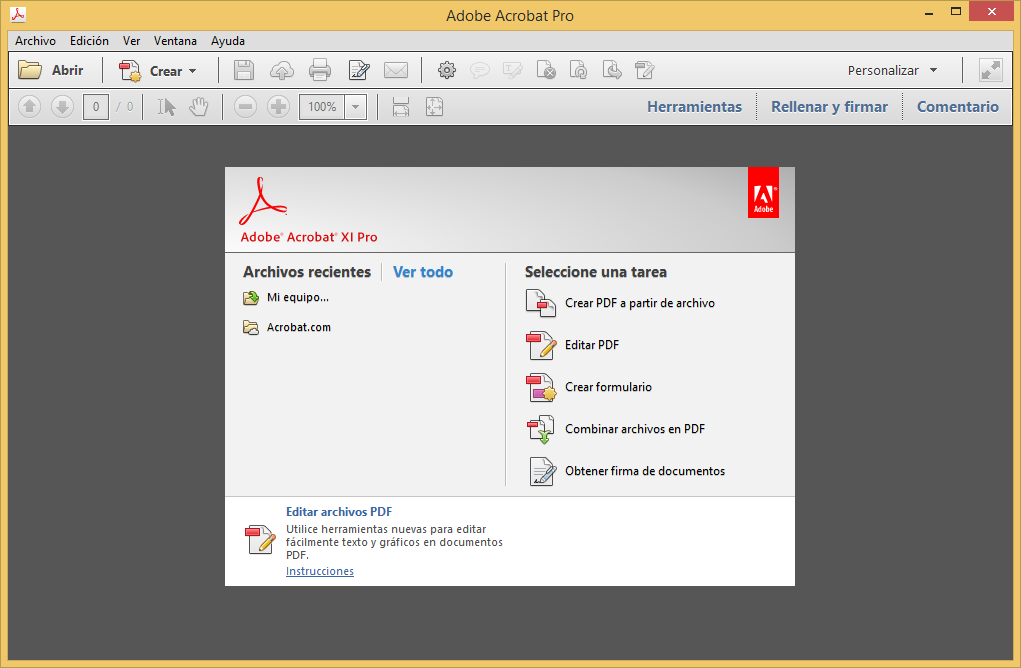 ---
2. Nitro Pro
Nitro Pro is integrated with PDF editing, converting, and creating features. You can edit all kinds of PDF documents, convert PDF to other format files and vice versa. Additionally, the digital signatures can be used to protect your PDFs.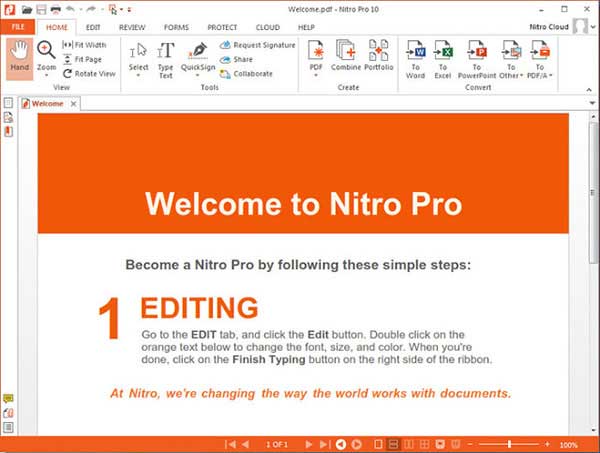 ---
3. Foxit Reader
It can not only let you create other formats files to PDF format files, view PDF files with intuitive interface, but also let you sign PDF digitally to improve document security. However, it only has Windows version.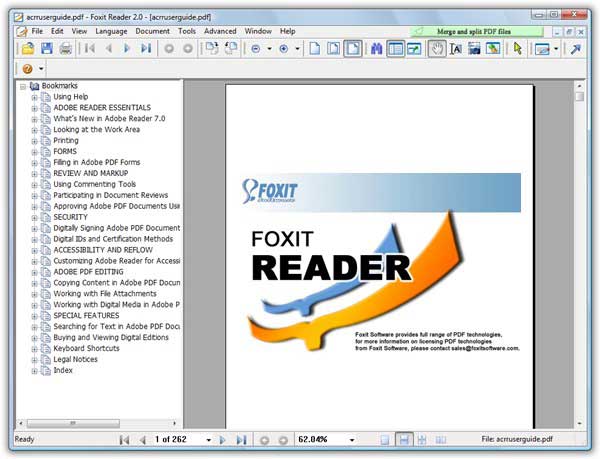 ---
4. PDFpen
PDFpen allows you to export, edit, sign PDFs without effort. It provides multiple methods to sign PDF. You can choose to add a hand-written signature with trackpad or a digital signature. What's more, you can edit text, correct content, fill out forms and extract important information by OCR to turn a scanned document into selectable and editable. It has the macOS version.