How to Make Signature for Names Starting with N
Do you want to know how to make signatures for names starting with N? The good thing about making signatures is that you can make whatever you want as long as you have the right tool to do it. To make signature for names starting with N is easy to make once you follow the right steps and you will see later in this article. This article will also show you the right platform designed for making good signatures starting with any alphabet.
How to Make a Signature for Names Staring with N
There is no doubt that the era of making signature by printing out documents, signing with pen and scanning to the receiver is fast losing its relevance. In today's world, you need a very good signature maker tool to make beautiful signatures and this includes signature starting with N. For this reason, it is important to tell you about the best tool that can help you achieve this and there is no one better than SignX.
SignX can be used to make any kind of signature on a document and that includes signatures for names starting with N. It boast of a lot of good features like reusable templates, access code protection, multiple user support and many more. This is why it is regarded as the best signature maker available today. Besides, it is very easy to use and affordable.
Step 1: Register with SignX
You can do this by going to SignX website. Click on "Try SignX" and register to get a username and password. Once registered, log in by using your username and password.
Step 2: Upload Document
Click "Start Document Signing" then "Upload Document". Check the box "I need to sign the document" and click "Next".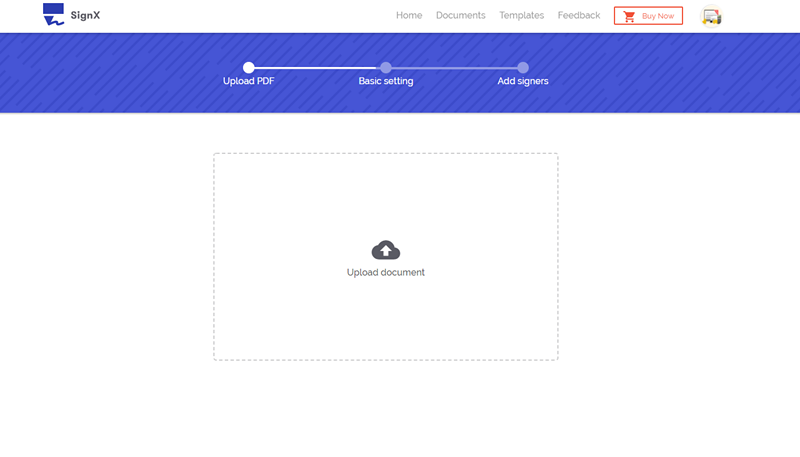 Step 3: Locate the Signature Field
From the top, Drag/Drop "Signature/Initial" to any part of the document and click "Next". Then Check the box "I agree to use electronic records and disclose my signature" and then click on "Continue". Click on the signature field to show a "Create a Signature or Initials" popup.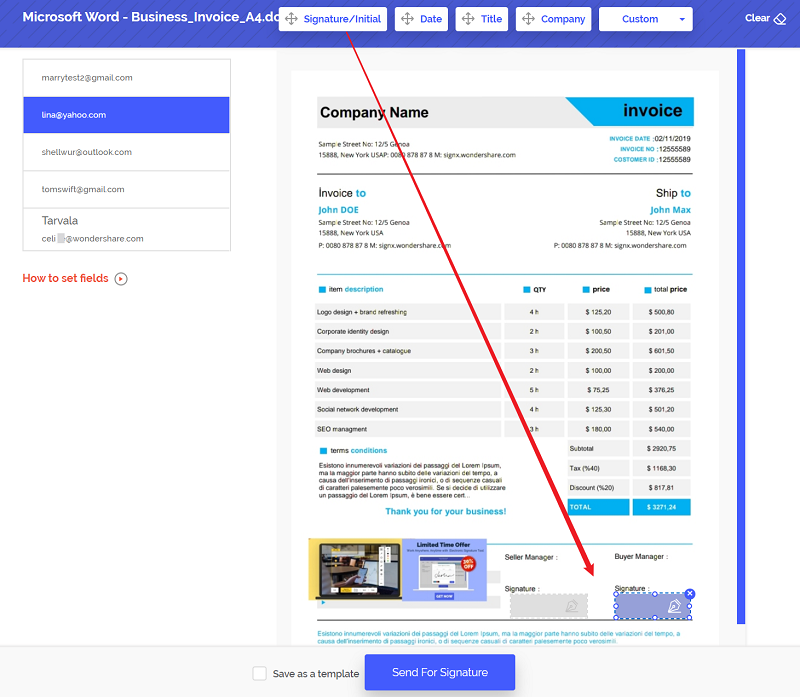 Step 4: Make Signatures for Name Starting with N
Click on Type or Draw to either type signature starting with N or use "Draw" to draw a signature starting with N and click "Submit Signature" to finish N signature.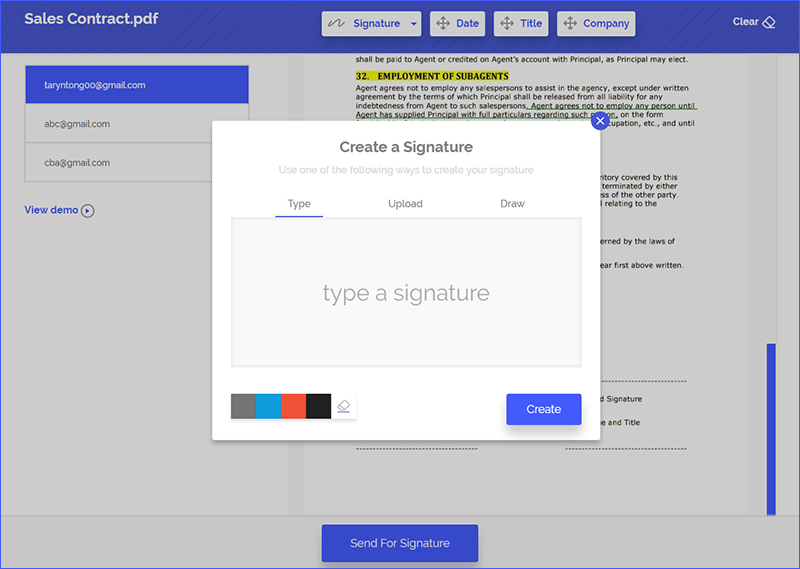 ---
Free Download or Buy PDFelement right now!
Free Download or Buy PDFelement right now!
Buy PDFelement right now!
Buy PDFelement right now!
---
Other Popular Articles From Wondershare