When you download a large PDF file that contains vital information, however you cannot afford to go through the whole document to find each piece of information you are looking for. You instead opt to search for keywords that will take you to the exact location of the information. But some PDFs are not searchable at all, then you can use Optical Character Recognition (OCR) on the selected PDF tool to make it searchable when the PDF file is a scanned or an image-based PDF.
The Searchable PDF Converter You Need
PDFelement is a simple but powerful PDF tool that can meet your needs to change the scanned or image-based PDF files to searchable PDF files.
It can be used to create, edit, convert and print PDF documents quickly and easily. PDF files can also be created from or converted to Office documents, image files, and web pages at the click of a button. You can also create or convert PDF files from the same batch of files, which is great if you are working on a large, multi-document project. PDFelement is equipped with powerful editing tools, which allow you to freely make changes on text, images and pages.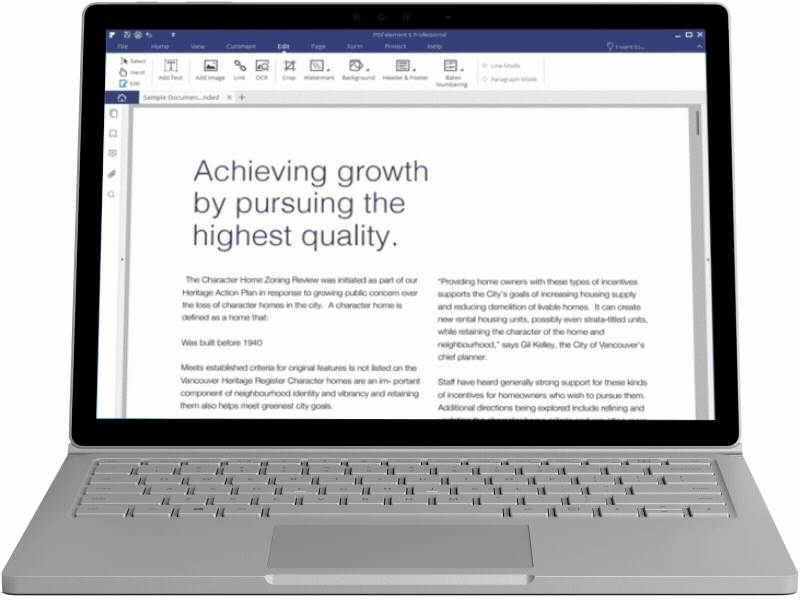 ---
Method for Converting PDF to Searchable PDF
Step 1. Convert Standard PDF to Searchable PDF
After installation, launch PDFelement. Select "Open File" to upload your target PDF file. If the PDF file is already searchable, you can now search the contents by clicking the "Search" panel on the left side. Now you can enter the text and click the "Start Search" button. The search results will be displayed immediately. Click the target item to jump to the corresponding page. Or you can click "Ctrl+F" keys to open the Find box to find the keyword, it will lead to the corresponding page directly.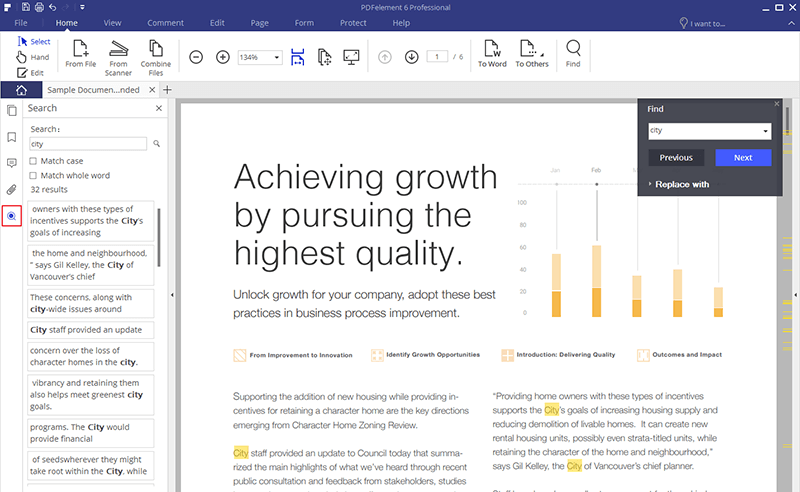 Step 2. Convert Scanned PDF to Searchable PDF
If the file you are dealing with originated from a scan or image, you will need to perform OCR to change it to the searchable PDF. When you launch PDFelement, upload the file using the brief procedure described above. Then you will be prompted to activate OCR as soon as the document is opened. Click "Perform OCR" in the notice or click the "Edit" menu to choose "OCR" button.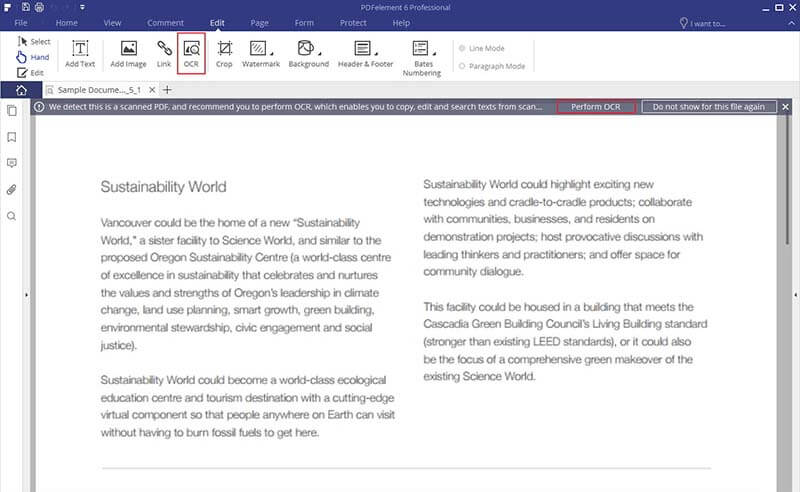 In the new dialog window, you can select "Searchable Text Image" mode and click the "Chanage Language" button to choose the correct language of your PDF content to perform OCR. After performing OCR, the newly created searchable PDF will be opened in the program automatically, you can search the text as you want as the above instructions.