Need to convert a scanned PDF to text, so that you don't have to manually type out the content word for word? Luckily, you can easily convert scanned PDF to text on both Mac and Windows with the right PDF tool. You'll need one with Optical Character Recognition (OCR), which is advanced technology that accurately recognizes and detects text in scanned or image-based PDF files. PDFelement is a tool that includes the OCR feature, making it easy to scan PDF to text efficiently.
3 Steps to Convert Scanned PDF to Text Easily
Step 1. Enable OCR to Convert scanned PDF to Text
Download and install the PDF to Text Converter, PDFelement. To convert scanned PDF to text, you'll need to enable the OCR feature. Click the "OCR" button under the "Edit" tab and follow the prompts to perform OCR on your document.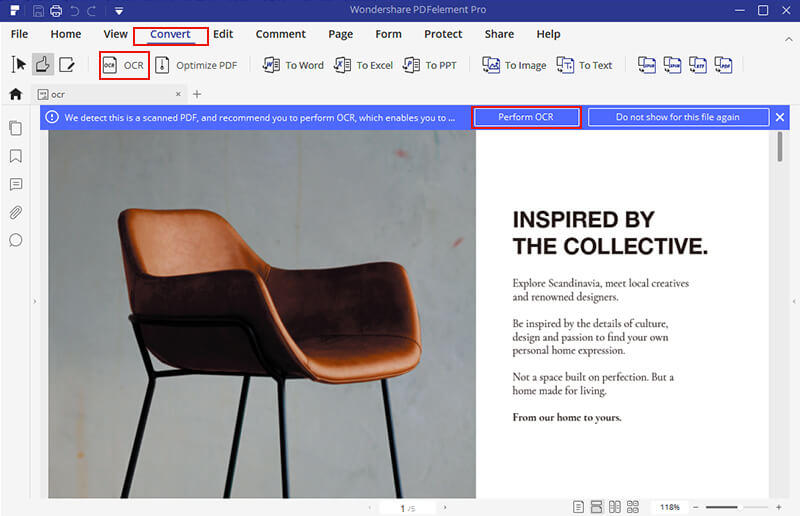 Step 2. Perform OCR on the scanned PDF
After enabling the OCR feature, open the scanned PDF files that you wish to convert to text. When the OCR Reminder box appears, select the right language for the PDF files, then click "Perform OCR". It takes only a few seconds to finish the process.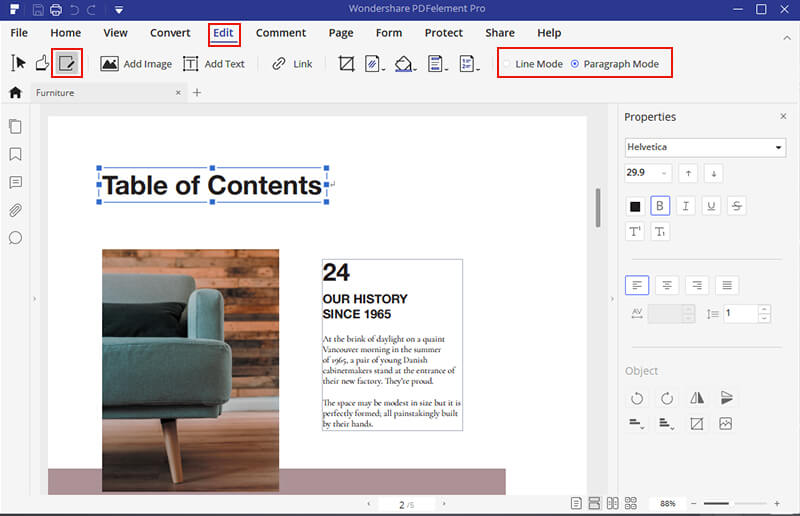 Step 3. Edit PDF Content with a Word Processor
In the "Convert" tab, click "To Text" and a new window will appear. Select where you want to save the output text file. After that, click on "Save" and the scanned PDF will be converted to Text immediately.
In a few seconds, you'll see the output text file.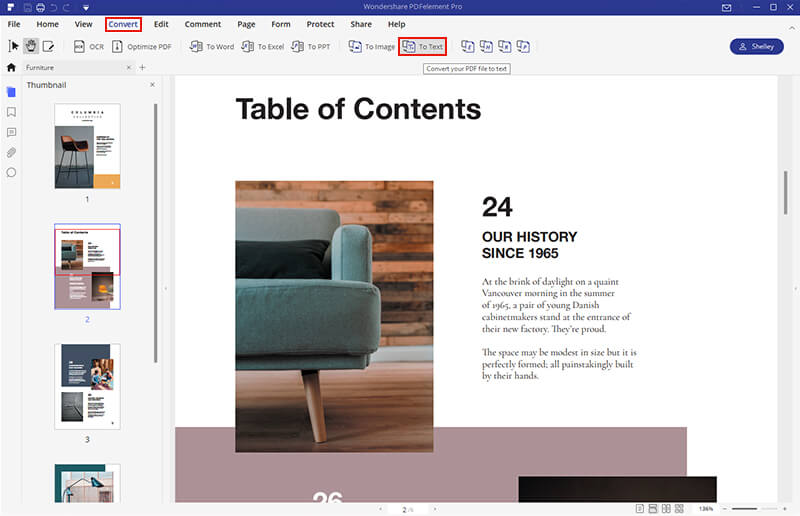 PDFelement is a professional PDF converter, which can enable users to convert PDF to Text, PDF to MS Word, PDF to Excel, PDF to Powerpoint, PDF to Image files (jpg, jpeg, png, gif, bmp, tiff), PDF to Epub, PDF to HTML, or PDF to RTF.
Its OCR feature is outstanding compared to other software programs that also include OCR. It can turn scanned PDFs into searchable and editable formats. The OCR feature can also convert Images to be editable as well. PDFelement is a comprehensive PDF editor that lets you edit, convert, create, highlight, and annotate PDF files easily.
---