How to Convert PDF to BMP in Windows
As we all know, on Windows, the PDF reader does not allow you to convert the PDF documents to the BMP file but using a third-party application, you will be able to perform this function. You can either store the whole PDF document as the BMP image or can extract all the images present in the PDF files to store separately in BMP. This article will tell you the details to convert PDF to BMP file on your computer with PDFelement.
How to Convert from PDF to BMP
Step 1. Import Your PDF
Download and install PDFelement on your computer and launch the program on your computer. Now, drag any PDF file to the program that you want to convert to the BMP. You can also click the "Open File" button to load your files.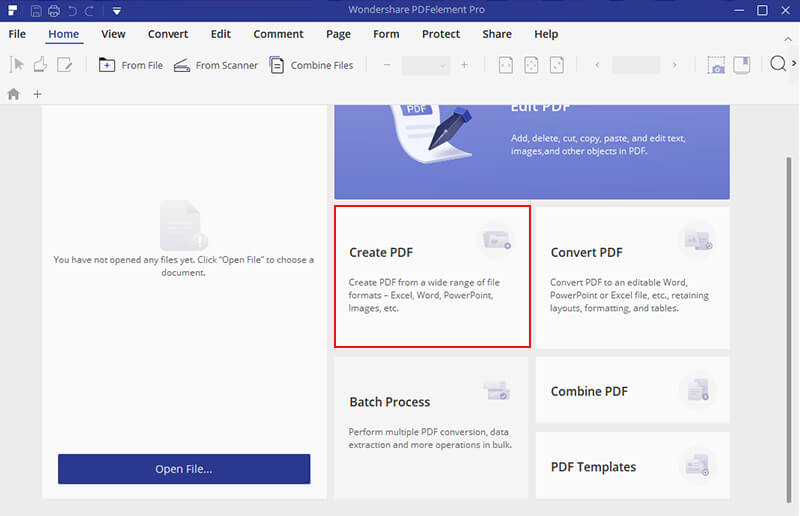 Step 2. Edit Your File (Optional)
Dragging and dropping the file in PDFelement will open the document and you can edit it by clicking the "Edit" tab. Here, you can either click the text area or images of the PDF to edit the respective aspect of the PDF file. After clicking on the option you need, you need to double-click the element to perform the editing features.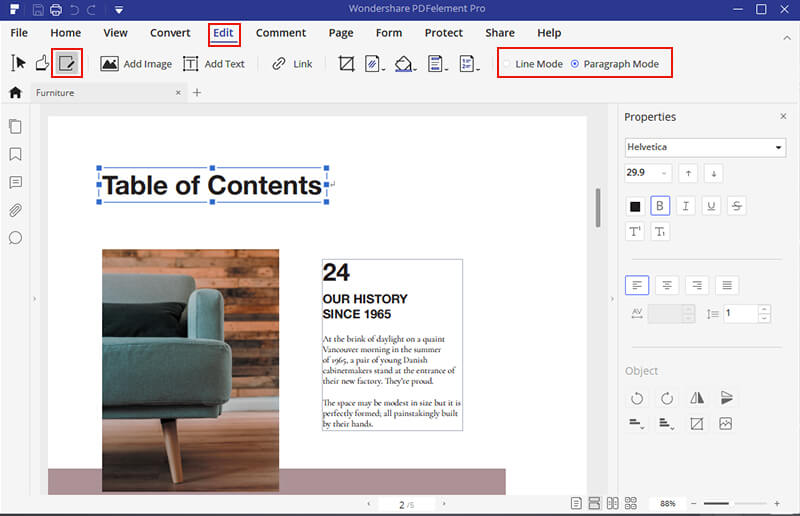 Step 3. Convert to BMP
Last but not the least, go to the "To Image" option, which is present under the "Convert" tab on PDFelement. This will open up another dialogue on the screen. You can set the format for the output file and the output location. Also you can set the pages that you want to convert by clicking "Settings" button. Finally click the "Save" button to begin the process. Once you have converted your file, you can open the folder where the image is saved.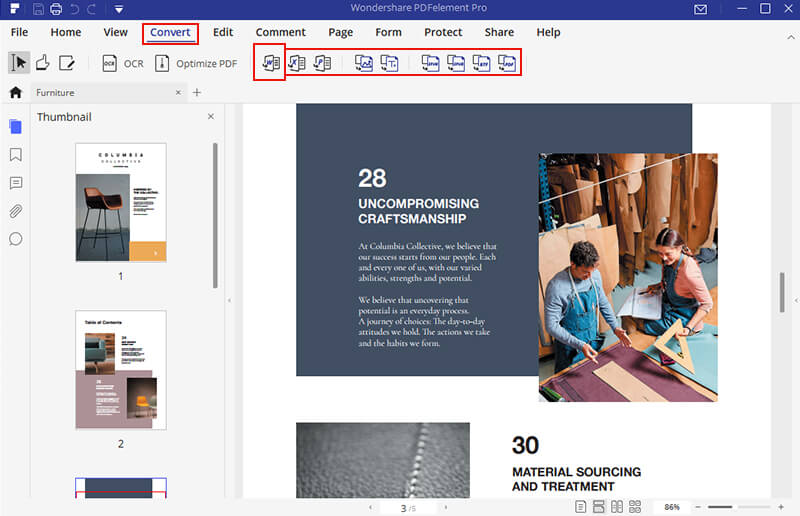 PDFelement is actually a perfect PDF reader, creator, annotator, editor, converter and form-filler application for Windows and Mac OS X. The reading capabilities will let you open any PDF file in the application with the best viewing experience and you can even annotate the PDF document by adding sticky notes, highlighting text or encircling the text using the pencil tool in the PDF file.
One of the most significant features present in PDFelement is the conversion of the PDF documents to Word, PowerPoint, Excel, image, HTML and more. The output quality of the converted document is just like the original PDF file and you can easily edit images in the Paint or other image editing programs. It also provides an OCR feature to make the text editable and you can select particular pages to convert to the BMP format. Lastly, it is also useful to convert multiple documents at the same time.
Free Download or Buy PDFelement right now!
---