Many organizations now embrace PDF format as the main means of sharing and storing digital documents. PDF files are easy to share over Dropbox and email, more secure, and often appear more professional than other file formats. Most online journal repositories and magazines only accept PDF submissions as opposed to other file formats such as Word. So you may be wondering how to convert word to PDF on Mac. Here is your best solution: PDF Creator for Mac.
Convert Word to PDF on Mac without Office
Step 1. Load Word Documents
PDF Creator for Mac launches into a simple user interface that allows you to upload and convert your documents with ease. The initial interface of this Word to PDF converter for Mac allows you to add a file via one of three options. You can drag and drop your file into the window, click the "Add Files" option, or select the "Add Folder" option to convert multiple Word files. When adding multiple Word files for conversion, PDF Creator allows you to arrange the documents in the order you would like them to be converted.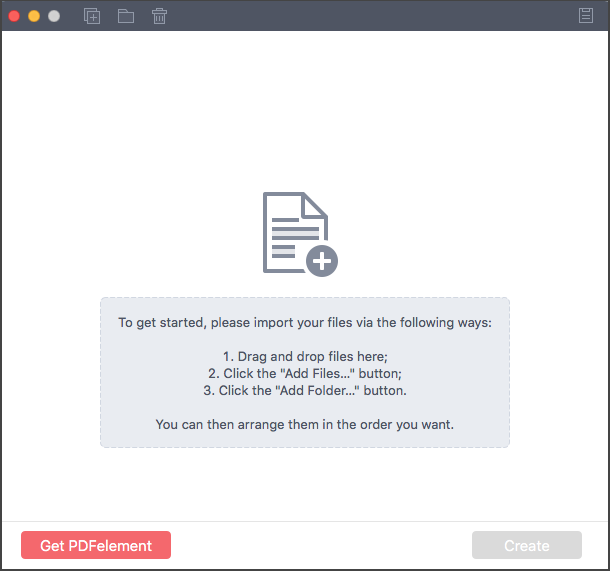 Step 2. Convert Word to PDF on Mac
Once your files have been uploaded, click the "Create" button to convert your Word document. When you select this option, you will be prompted to first choose the destination folder for your new files. Navigate through your computer and select the most suitable location for saving your file. Alternatively, you can create a new folder for storing all of your converted PDF files.
Step 3. Preview Files
Once the conversion process is complete, click the "Preview" button on the next window to view a snapshot of your document.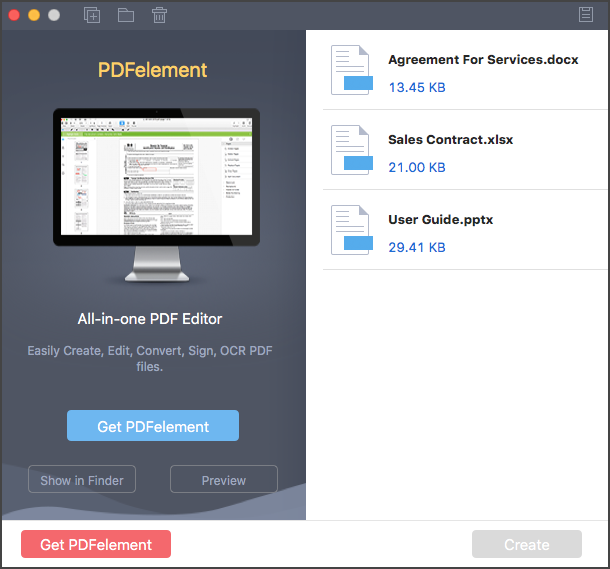 PDF Creator for Mac provides a wide array of features for users on the macOS platform. Users benefit from a simple and intuitive interface, which means even the most basic of users can create PDF documents with relative ease. Users can also convert different versions of popular Microsoft Office file types, including DOCX, XLSX, PPTX and the older DOC, XLS, and PPT extensions.
Despite the obvious advantages presented by PDF, many people lack the knowledge to create PDF documents from most modern text processors. This has led to a steep rise in the number of free and paid converters available as online or web-based applications. These applications usually vary in complexity and efficiency, so it is always good to carry out extensive research to find one that suits your needs, and convert Word to PDF on Mac (including the latest macOS 10.14 Mojave) with good output quality.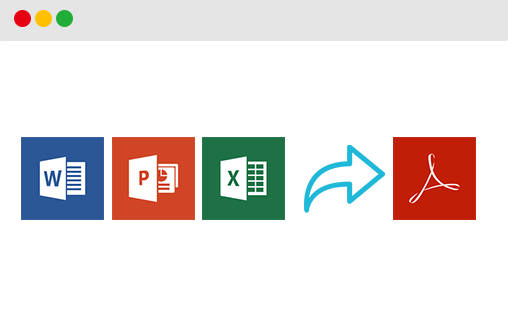 PDF Creator for Mac also supports multiple file conversion using its fast batch processing feature. Users can add a folder containing multiple MS Office documents for conversion to PDF with virtually no limitations to the number of files you can add for conversion. The converted documents are usually of high quality, with PDF Creator ensuring your documents retain their original formatting.
---
Convert Word to PDF on Mac with Office
Step 1. Open a Word File
Open the Word file on your Mac using the appropriate Microsoft Office program, which in this case is Word. Click the "File" button on the top menu, and select the "Save As" button.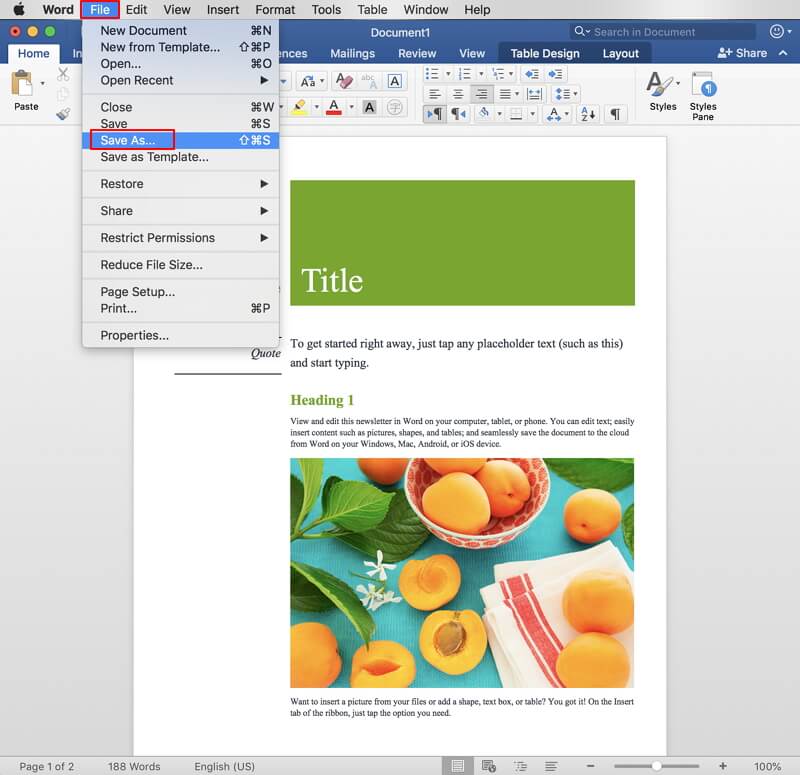 Step 2. Save Word as PDF
In the pop-up window, select "PDF" as the format to save to. And that is how you convert a word document to PDF on Mac with Office.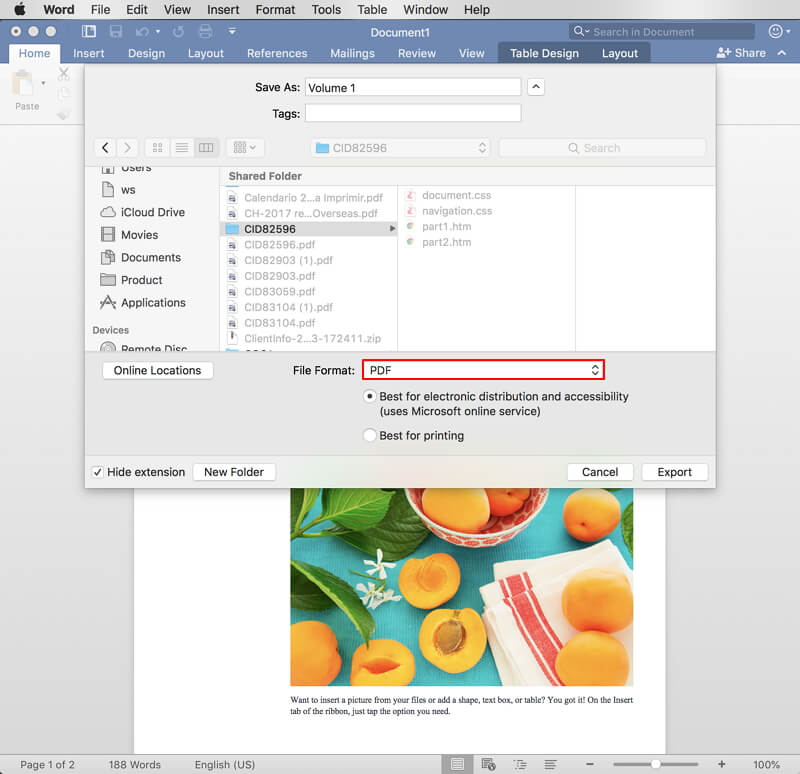 ---
Recommended Tool to Help You Edit PDFs after Creating Them from Word Files.
Use PDF Creator for Mac to create PDFs from converting file types such as PowerPoint or Excel files using the same simple procedure above. However, If you need to perform further edits to the created PDF documents, try PDFelement which will help you view, edit, and manipulate your PDF documents on Mac. It is compatible with macOS X 10.10, 10.11, 10.12, 10.13 and as well as macOS 10.14 Mojave. Learn more about how to edit PDF files here and how to convert a Word document to PDF on Mac.
PDFelement for Mac can also be used to add annotations, bookmarks, bates numbers, watermarks, passwords, and also to print PDF documents. You can also add additional PDF pages, forms, and even compress larger PDF files into smaller sizes. When combined with PDF Creator for Mac, these two tools can become an integral part of any business process.