How to Highlight in PDF on Windows
PDF is one of the most popular document sharing platforms on the market due to the many advantages it has over other formatting options. The one disadvantage however, is that it's often difficult to make edits to PDF files, such as highlighting text in PDF. Generally, the text highlight tool can only highlight "real" text, which means if the PDF is a scanned piece of paper, it can't be highlighted. But what if can't highlight PDF as you like? No worries, let's learn how to highlight in PDF with PDFelement.
How to Highlight Text in PDF
Step 1. Open PDF
Click the "Open File" button to select the file you'd like to highlight. This will open the file within PDFelement.
Step 2. Highlight Text in PDF
Go to the "Comment" tab and select "Highlight". Use your cursor to select the text you want to highlight. If you are looking thighlight a large area of text, you also have the option of using the "Area Highlight" Button.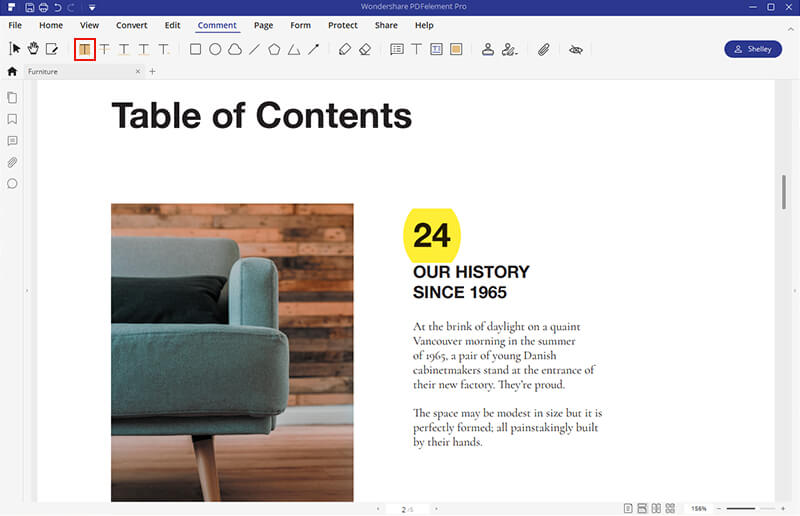 Step 3. Save Highlighted PDF
Once you have highlighted the text, you can save the changes. You can click on "File" and select "Save", or you can simply close out of the document and select "Yes" when the dialog box pops up asking if you want to save your changes. It is important to note that without clicking "Yes", your edits will not be saved or applied.
---
Video on How to Highlight in PDF
To solve the issue of 'How to highlight a PDF document?' is incredibly easy with PDFelement. You can also check the article about how to remove higlight from PDF as your needs. Apart from highlighting text, PDFelement also lets you make other changes to your PDF document using the many other editing functions that are available, including editing PDF text, extracting data from PDF, etc. This is why PDFelement is your complete PDF solution.
PDFelement is among the top PDF highlighter software tools available that let you edit a PDF document in many ways with ease. It comes with complete editing features that let you make modifications to pages, text, and images. It can also create and convert PDFs from different file formats quickly and easily. If you are using macOS, here is the article about how to highlight PDF on Mac.
PDFelement also allows you to fill and create forms, using fillable fields that make using PDF forms incredibly easy. It also features an industry leading OCR tool that will let you turn scanned images into editable and searchable PDFs.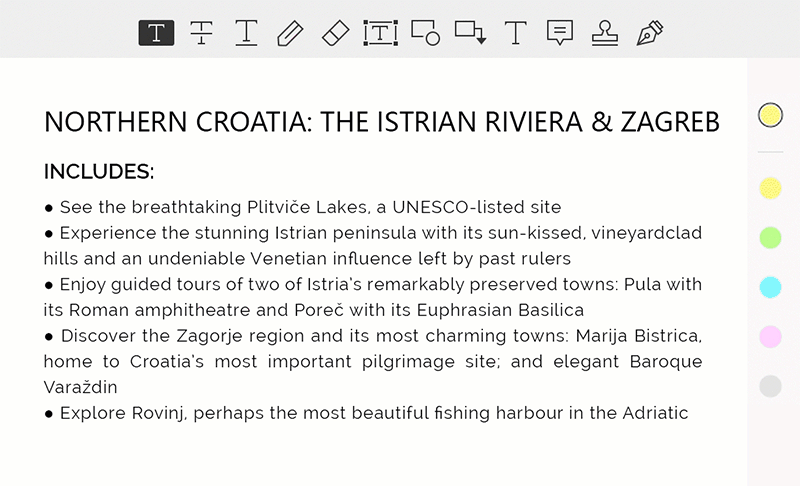 Free Download or Buy PDFelement right now!
Free Download or Buy PDFelement right now!
Buy PDFelement right now!
Buy PDFelement right now!
---