Easy Tips to Take PDF Notes on Windows
Making notes while reading a PDF can be tiresome. In this article we'll show you how to take PDF notes on both Windows and Mac. Taking notes on your computer is efficient and does not require paper or writing material if you have PDFelement.
2 Steps to Take Notes on PDF
After you've installed the software on your Windows or Mac, launch the program.
Step 1. Open PDF
Click on "Open File" on the Home tab.
Step 2: Add Notes to PDF
On the tool bar click on the "Comment" tab to access the Sticky Note, Text Box and Typewriter tools.
Click on "Comment" and select "Notes". Next navigate to where you want to add the note in your document, and click on it. Then begin typing notes.
To use the text box tool, click on "Comment" and then choose "Text Box". Now, move to where you want to add the text box and double click on it. When you begin typing you will see it expanded.
You can also use the typewriter tool by going to "Comment" and clicking on "Typewriter". From there go to the text field and double click on it to add comments. You can follow the same procedure to highlight text using the "Area Highlight" option as well.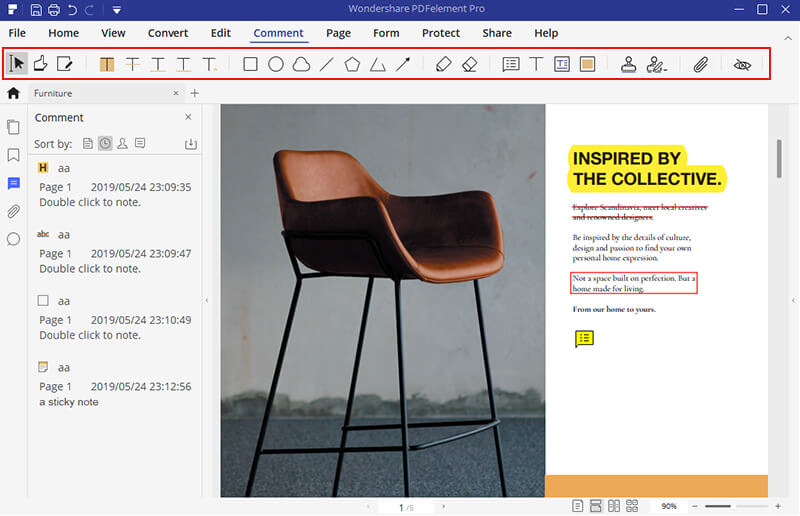 To make notes on your computer, you'll need to install PDFelement. This tool is compatible with both Mac and Windows and allows you to easily annotate PDF, add watermarks, and edit text. This tool also lets you manage pages in your PDF file. PDFelement is also a PDF converter, PDF form filler, and more.
For a clear understanding of the software here are its features.
It allows you to make notes on PDF by adding comments, sticky notes, Text box, highlight, strike-through and even drawing shapes.
It is a PDF converter that that outputs PDF to formats like Excel, Word, EPUB, PPT, Rich Text, HTML, images and Plain Text.
It is a PDF creator that creates PDF files from Existing PDF files, HTML, Images, Rich Text, Keynote, blank documents, clipboard screen captures.
It can also create PDF tools and fill out existing PDF forms.
It is a versatile PDF editor that enables you add texts, delete texts, change font size change font color, modify images and manage pages.
With scanned PDF files, you can make them editable them or search through them using its multilingual OCR plugin.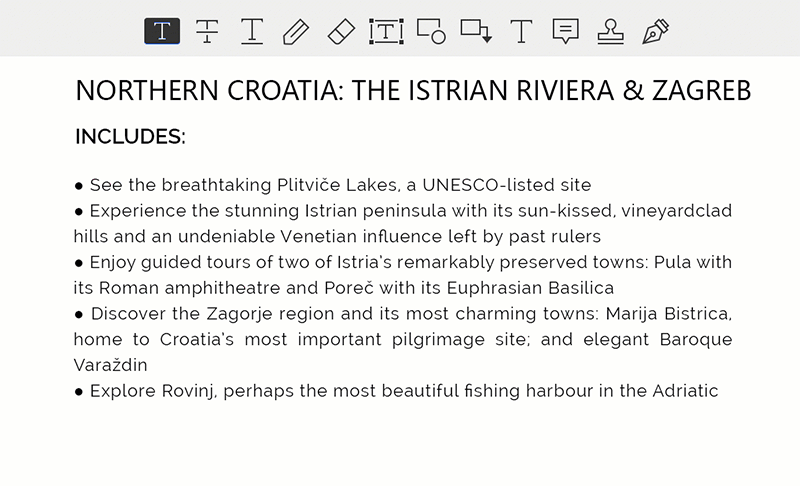 Free Download or Buy PDFelement right now!
---