You may need to notify the readers of a PDF file that it is strictly meant to be read by certain people, there's urgency to the article or for some reason or other, include a signature that is not necessarily a digital signature. When such a need arises, you can use a PDF editing tool known as Stamp. A stamp will contain anything you wish. It could be in the form of an image, drawing or otherwise, or text. Whatever it is, it is essentially supposed to draw special attention to users of the PDF file in question. Now I will tell you how to add PDF stamp with PDFelement.
The best tool in the market for all PDF editing issues is PDFelement. PDF files can easily and efficiently be edited when you use this tool. You can cut and paste, add or remove, edit texts or images et cetera. If you have a scanned PDF file, you can turn it into editable format by simply using the OCR feature and you can thereafter edit the document however you wish.
PDFelement can convert Word, Excel, PPT, HTML et cetera documents into PDF format. In the same breath, you can convert PDF documents into other formats. In addition, you can fill out both interactive and non-interactive forms, create fillable forms and sign your form with electronic and digital signatures.
---
3 Steps to Add Stamp to PDF
Step 1. Import Your PDF
Launch PDFelement on your computer. Open the PDF file you want to add a stamp on by clicking on the "Open File" button and browsing through your files to get the right file.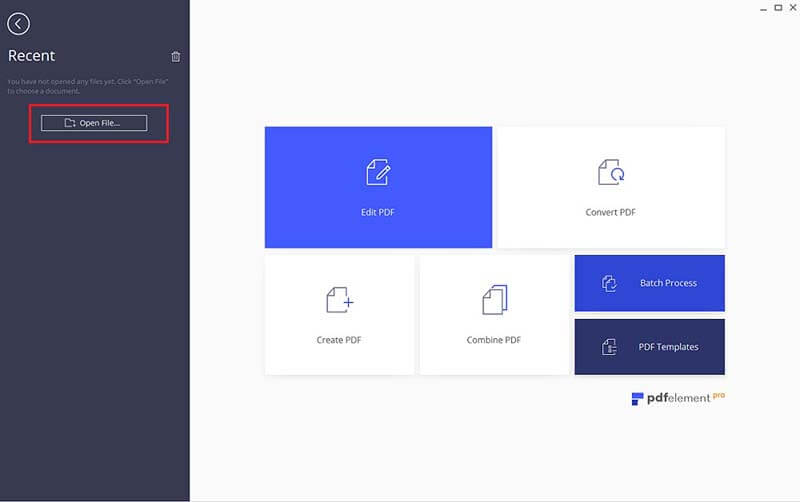 Step 2. Add a Stamp to PDF
When your document is open, check to see the options on the top menu. Click on "Comment", which will present you with an array of choices. Select "Stamps". You are presented with already created stamps and all you need to do is pick the one you want to use. Drag the stamp you have chosen over the area you want to place it. Release the mouse.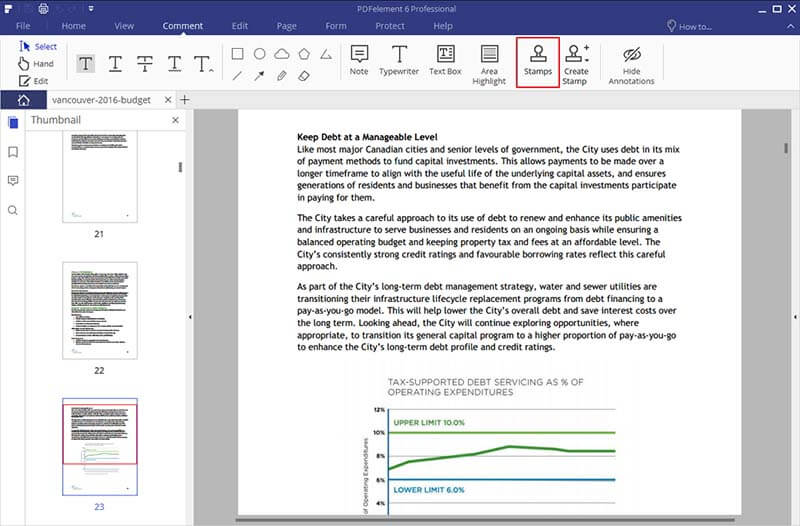 Step 3. Create a Custom Stamp
If you choose "Create Stamp > Create Custom Stamp", then you have to tailor make your own stamp. A small window appears that requires you to add a name of the stamp you are creating and an image. The imagine can be easily found among the files where you have stored images such as hand written signatures, images, objects among others. Once you select the image you wish to use open it and it is added to your already existing files. Now you can go back to Stamps by clicking on the stamp you have just created.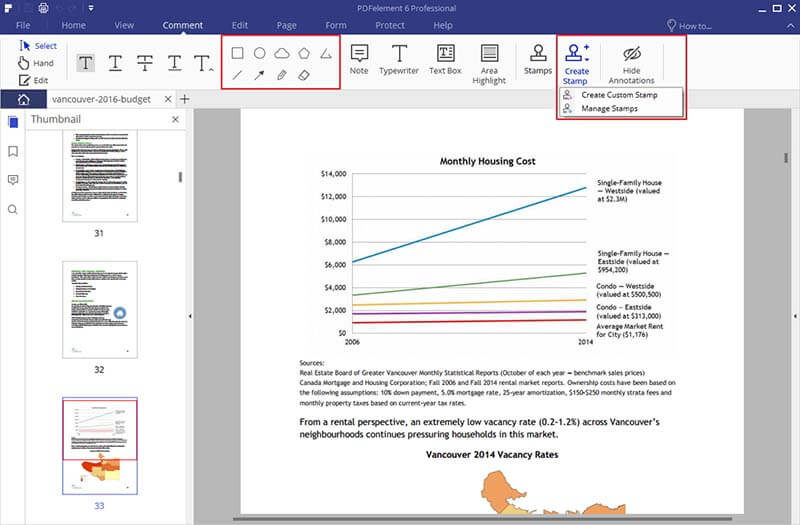 Tips: you can add a comment on the stamp by double-clicking on the stamp and once a box appears next to the stamp adding the comment you wish. Wondershare PDFelement definitely makes it easy to add stamps to your PDF files. You will not be sorry.