Are you wondering how to copy and paste from PDF when you want to use the same content in another document? Often, you can't copy from PDF files directly! You usually need a proper PDF editor to enable the copy and paste function. If the PDF document is a scanned file, then the content is actually an image instead of text that can be copied. If the PDF document is secured with certain restrictions, it will also be difficult to copy content. Luckily, we've outline three efficient methods for helping you copy and paste from PDF files with PDFelement
Method 1: Copy and Paste from PDF (including Scanned PDFs)
If your PDF file scanned, the content will not be actual text. You wont be able to copy from the PDF directly. This means, you'll need to use the OCR feature to make the PDF editable, and then copy and paste from PDF.
Step 1. Open a Scanned PDF in PDFelement
After launching PDFelement, drag and drop your scanned or image-based PDF file in to the program window to open it.
Step 2. Start to Copy and Paste from PDF
Go to the "Edit" tab and click on the OCR button. A pop-up window will appear where you can also adjust the language settings. Once OCR is performed, all the content in the PDF document will be editable and can be selected. You can then use the mouse to select the text, image or table you want to copy. Copy the item and paste it into a seperate document as required.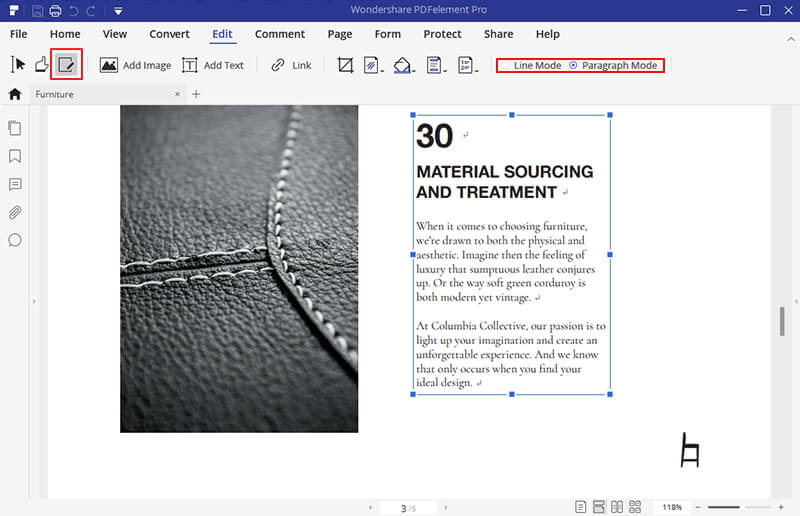 ---
Method 2: Copy and Paste from Secured PDF
If the PDF document is restricted with a password, then you may not be able to copy content. However, you still can copy and paste from this kind of PDF file if you have the password. After opening your secured PDF document in this program, click the "Enable Editing" button to enter the password. Then follow the above steps to copy and paste content from your PDF. We've also provided several other solutions to help you copy text from secured PDFs without a password.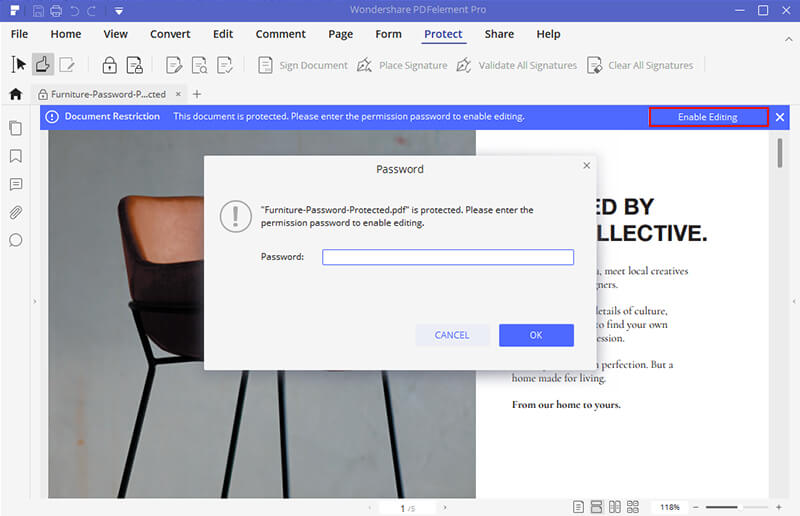 ---
Method 3: How to Copy from PDF with PDF Converter Pro
PDF Converter Pro is the tool that helps us convert PDF files to editable documents. It supports converting PDF files to editable Microsoft Word, Excel, PowerPoint, and HTML files, which you can then copy and paste content from. Both Windows and Mac versions of the program are available for download.
Step 1. Import PDFs and Select the Output Format
Launch PDF Converter Pro. Click "Add Files" to browse your computer for the PDF files you want to copy and paste from. Up to 200 PDF files are supported each time. To save time, you can import an array of PDF files. To select the output format, choose Microsoft Word on the right side of pane.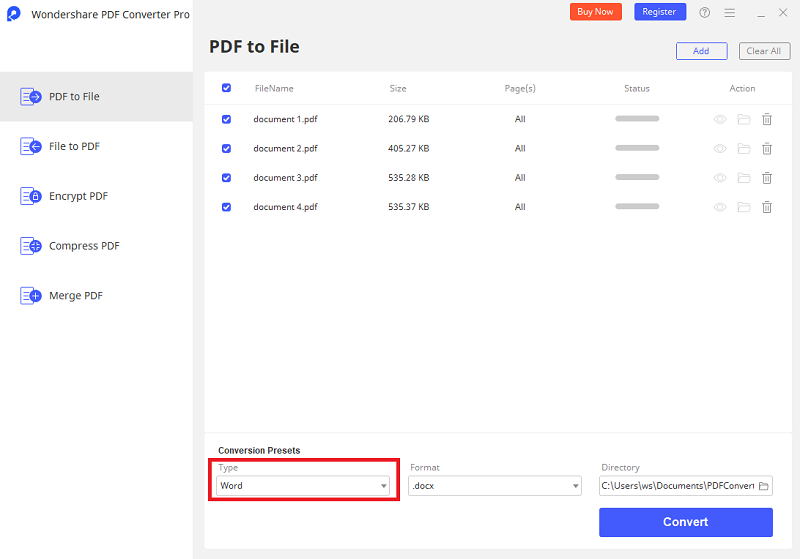 Step 2. Copy and Paste Text from Output Documents
Click the "Convert" button to convert PDF files to editable Microsoft Word documents. After the conversion, you're able to check the output Word document by clicking folder icon on the PDF item bar. After opening these output Word documents, you can easily copy and paste the PDF content.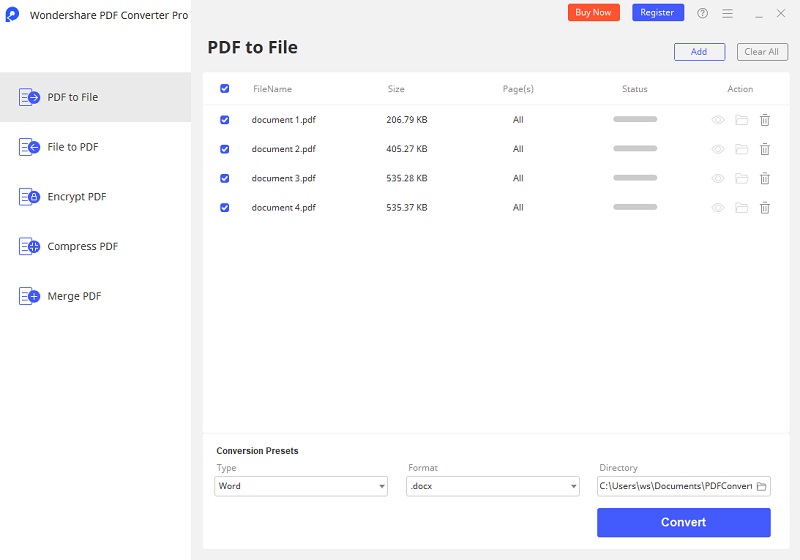 To quickly and easily copy and paste content from your PDF file, all you need to do is to download and install PDF Converter Pro on your computer. Follow the steps below to convert PDF files to editable documents that allow for text to be easily copy and paste. Here is the Windows version as an example:
This PDF converter can help you convert PDF to other formats. You can then copy and paste from your PDF freely.
The OCR feature gives users a solution for read-only and uneditable PDF files. With it, you can edit scanned documents easily.
To save time, add multiple PDF files. You can convert them together within seconds.
Aside from the batch conversion feature, users can select a page range for each document and can even convert different PDF files into different formats at once. This is also useful if you are wondering how to copy pages from PDF files.
---