Selecting text in your PDF file allows you to perform many functions such as annotating, highlighting, copying, and deleting text. The majority of PDF software has been designed with this feature to select text in PDF files, and in this article you will learn how to use this tool effectively using PDFelement.
3 Steps for Selecting Text in PDF Document
Step 1. Open PDF in PDFelement
After you've successfully downloaded and installed PDFelement on your computer, launch it and open your PDF file. To do this, just click on the "Open File" button that is located on the bottom left. Thereafter, you can then select the PDF file and upload it into the program.
Step 2. Select Text in a PDF
After opening the PDF to select text, go to the "Home" tab and then choose "Select" from the menu. Move your cursor to the text field you want to select. You can also select all of the text in your PDF by hitting the "Ctrl + A" command on your keyboard.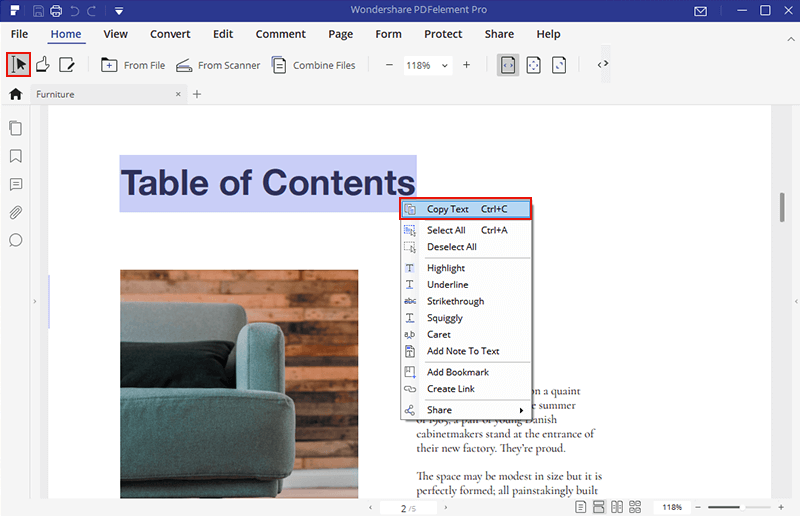 Step 3. Edit PDF File (Optional)
To edit your PDF file just go to the "Edit" tab on the top tool bar. Use the "Edit" button to modify text, change font color, and change font size. Click on the desired text field where you want to apply your edits.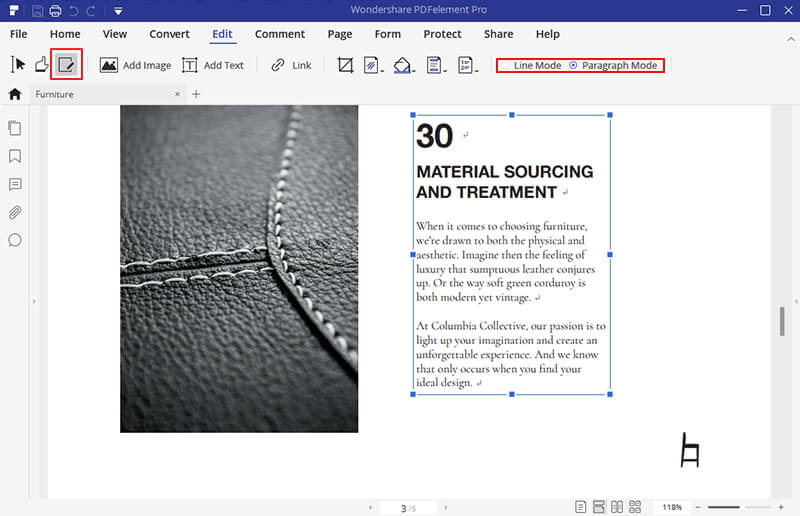 When it comes to selecting PDF texts, PDFelement offers an all-in-one solution for editing your PDF file. It not only allows you to edit, and create PDF files, but also to convert your PDF to several different formats.
PDFelement is built with powerful OCR technology that recognizes and turns your scanned or image-based PDFs into selectable and editable text. You can also use it to convert PDF from or to many other popular document formats.
---