Normally, PDF files have white background to make the best contrast against the color of the text in the PDF file. However, users can change PDF background color or can add an image as the background of the PDF file with purpose of adding the background text or image is to make a document confidential. How to Change PDF Background Color? Here introduces how to accomplish the task with PDFelement.
One of the easiest way to change the PDF background color is using PDFelement. As the name of the software indicates it will do wonders with the PDF file on both the Windows or Mac OS X. You can create a PDF file from the scratch or can also change the color of the PDF file even before starting that.
Changing the background color of the PDF file is not the only feature, it is your all in one solution for the PDF files. Users can also edit the already present PDF files in PDFelement. Once you have edited the PDF files, they can be converted to different formats such as documents, presentation or the excel sheets.The list of the incredible features of PDFelement is very long but here is the short guide which describes how users can change the background color of the PDF file using PDFelement on Windows.
---
3 Steps to Change PDF Background
Step 1. Open PDF File
Launch PDFelement and click on "Open File" on the Home window. Now, select the PDF file which you want to open in the program.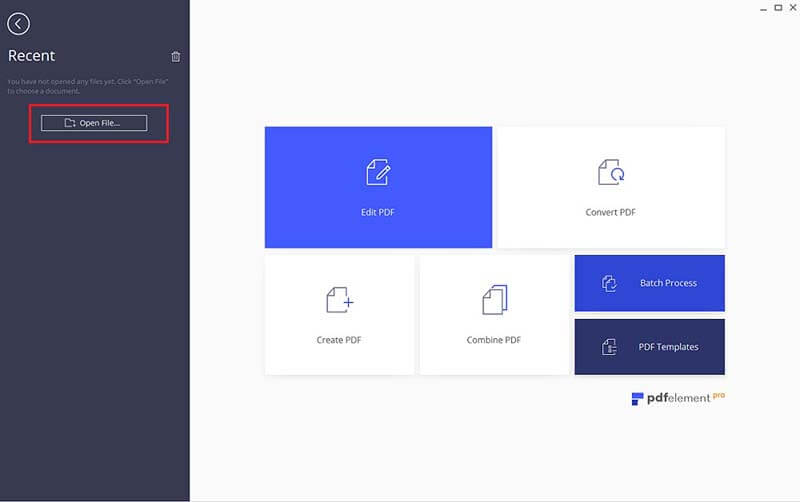 Step 2. Change PDF Background Color
After opening the PDF file, click on the "Edit" tab as shown in the screenshot below. Here you will find a "Background" button. You will find three options for background. You can either add a new background, update the existing background or can remove the already present background of your PDF file. After you finish editing the background, click on "OK" to add the background to your PDF file.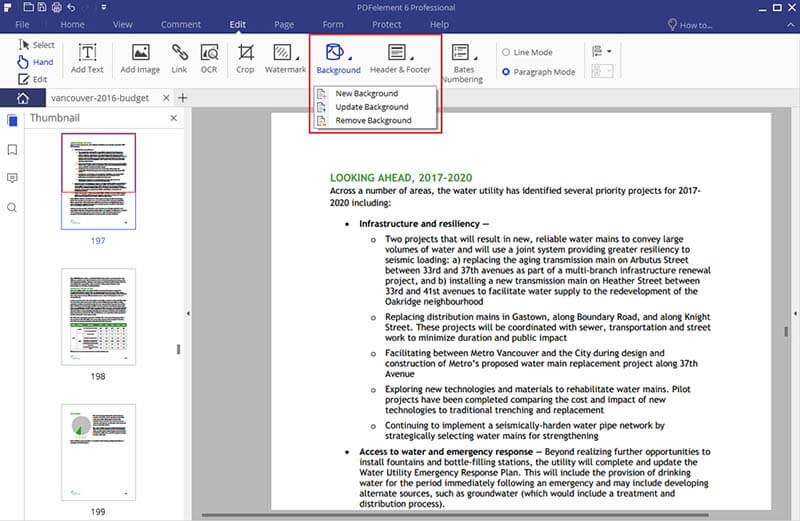 Step 3. Save PDF File
Click "Save As" under the "File" tab to save the editing.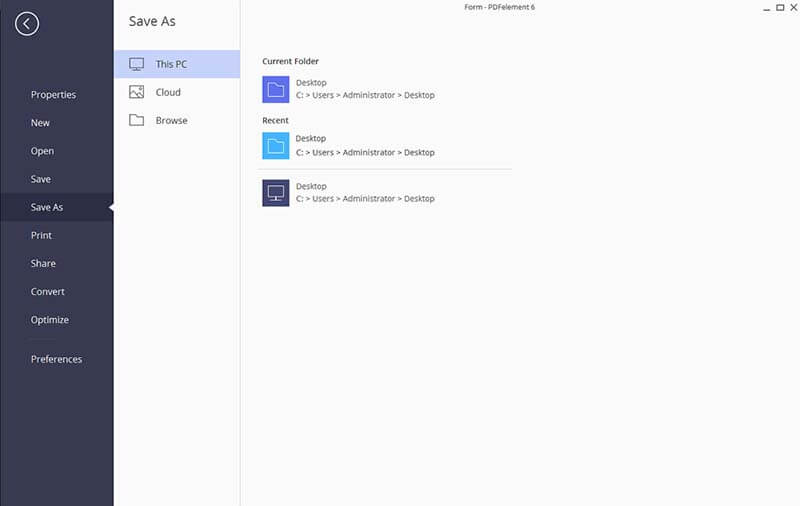 Professional Tips:
Carefully select the background color to avoid the problems in the final PDF file.
Don't add a bulky image to the background to enhance the contrasting of the colors.