After creating your PDF file, you will find out that there are important points that you failed to include the document. This means you will have to add the content to your document. This may be hectic if you do not have software that allows you to edit and insert the texts to the already existing PDF file. This article has simplified your work about how to insert text into PDF document with PDFelement.
PDFelement is built with an easy to use interface that will allow you edit, create, and convert your PDF files. It comes with a variety of editing tools, which perfectly allow you to add texts, delete texts, modify images, annotate, highlight, and many more.
PDFelement has a cutting edge OCR technology that digitizes your scanned files and makes them editable. It converts your PDFs files faster and retains the quality and layout of your documents. A wide range of input and output formats are well supported.
---
How to Add Text to PDF Document
Step 1. Import PDF into the Program
Before doing anything else you need to download PDFelement on your computer and install it. Thereafter you need to launch it. With its easy user interface you can simply add PDF file to the program by clicking on "Open File". The program will direct you to document folder so that you can search and select the PDF file that you want to add texts. After choosing it, click on "Open".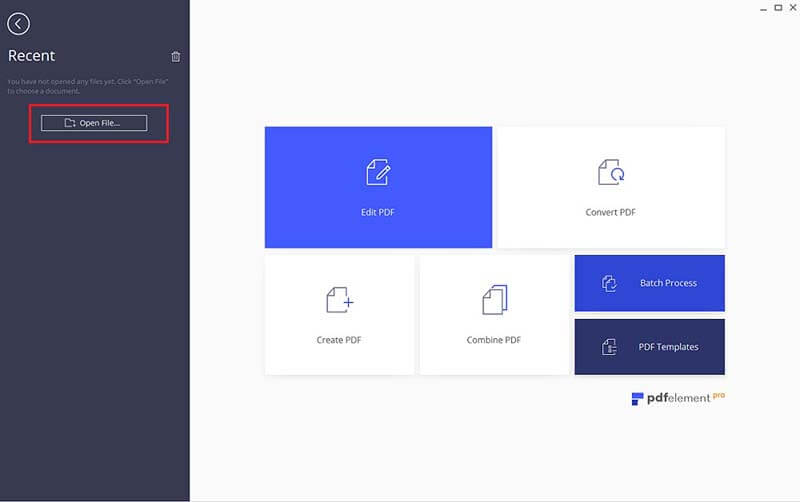 Step 2. Insert Text to PDF
Once have opened the PDF file, it will be displayed in the program, and then click on the "Edit" tab. From there move the cursor to the field you want to add or insert the texts. Click that field and it will be selected. Proceed and double click on it. It will now allow you to enter text in PDF.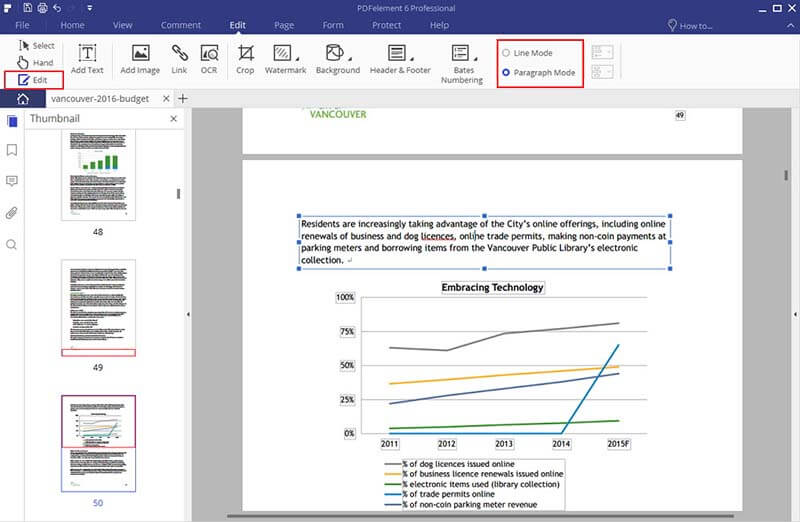 Step 3. Insert Text Box in PDF
If you want to add a new text box to PDF, you need to click the "Add Text" button. Then click anywhere on your document to insert text box and type in content. Once you are done save the changes.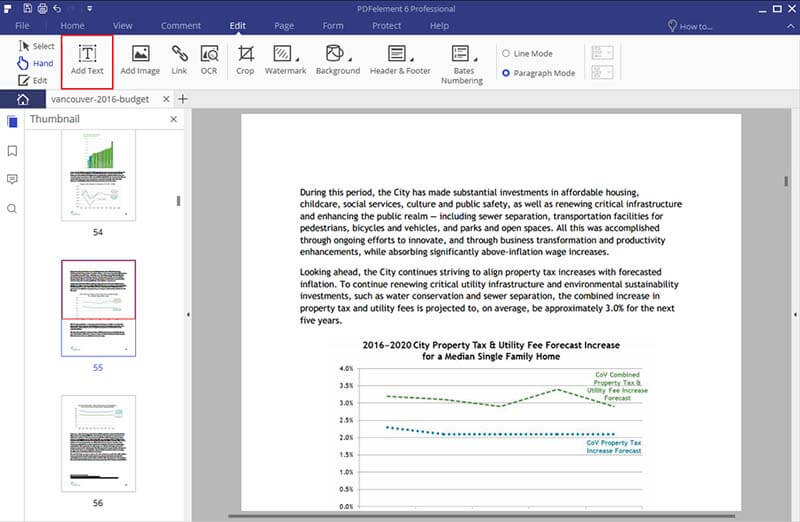 Step 4. Further Edit PDF (Optional)
Go to "Edit" and change the font size, text color and font style if you wish to do so. You will also find the "Edit" button that allows you to add, or delete images on PDF.
To highlight PDF, annotate and draw markups, you can go to the "Comment" tab and select text box, sticky note and annotations and apply it on your PDF. After that save your document to apply the changes made.