PDF files have marked as important documents in business like brochures, flyers, magazine related documents where you want to keep the original material intact. Products like Acrobat Capture, Adobe Acrobat are required to create PDF files. You might be wondering how to create PDF file? Here we highly recommend PDFelement to you to create PDF file easily and quickly.
How to Create PDF File from Various Formats
Step 1. Open PDFelement
Double-click the application of PDFelement to open it. Click on the "Create PDF" option in the Home tab.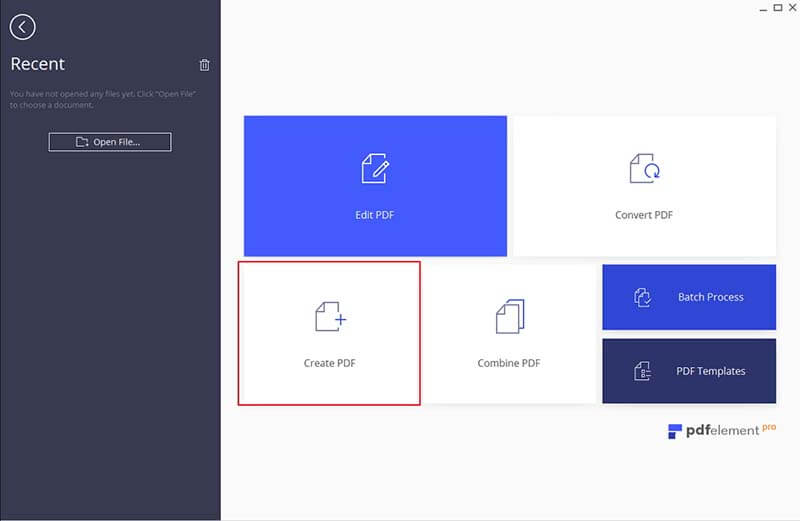 Step 2. Load the File to Create
Browse and select the file you want to create to PDF and click the "Open" button to start the creation process.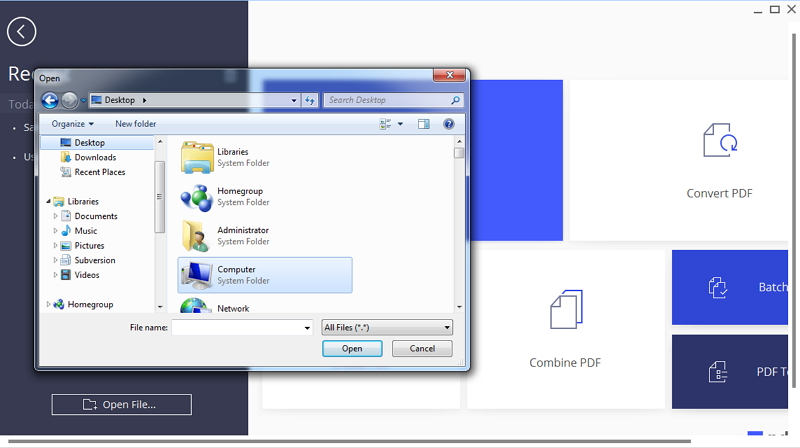 If you want to create a word document to a PDF document, then you can select a word document from your local drive to open, it will be created to a PDF file and opened in PDFelement directly. Here are more details to change word to PDF.
Images can also be created to PDFs, you only need to browse an image file to open in PDFelement, it will be created to a PDF document. Check more detailed steps to convert image to PDF.
PDFelement can also be used to create HTML file to PDF file, check the steps about how to Generate PDF from HTML Files .
Step 3. Edit the Created PDF File
After creation, the created PDF file will be opened in PDFelement, and you can click the "Edit" button to edit PDF easily.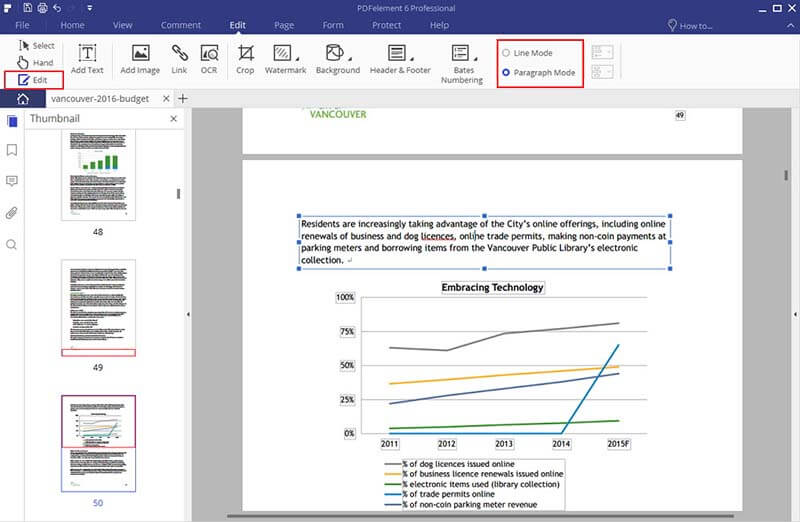 Step 4. Save the Created PDF File
Don't forget to save the file by clicking the "Save As" button appearing when choosing "File". Files can be sorted in different folders as per discretion or even it can be renamed.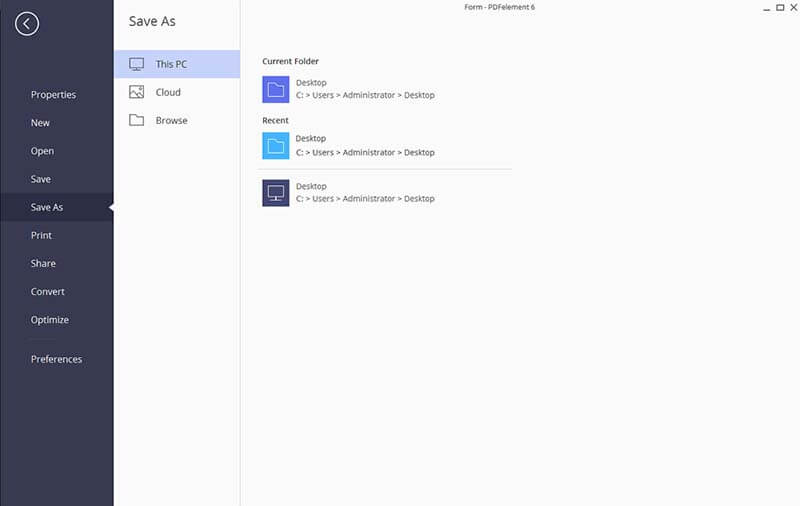 PDFelement equipped with professional gadgets and tools have changed the dynamics of creating PDF file. This tool offers greater flexibility and ease as compare to Adobe and you will frequently need PDFelement to standout other individuals in terms of performance and efficiency of any task.
---
Video on How to Create A PDF
PDFelement offers countless features. Some of them are in the following. Using OCR feature you can enable your PDF files searchable and editable in over 20 languages, you can customize color, size and font of the document as per discretion, converting your PDF files to Word documents rapidly, generating fillable PDF papers and forms, securing your PDFs from unauthorized access by applying password protection, signing documents electronically within no time using Digital Signature, and so on.
---