The computers have to work the hardest when more human kinds of information have to be processed, such as a note scribbled with fountain pen or an old-fashioned printed book. This is where Optical Character Recognition comes to our rescue. This helpful technology analyzes the printed or handwriting text and turns it into a form that the computer understands. This article covers more details about how this technology works and why is it so useful.
What Is OCR
Technically, OCR stands for Optical Character Recognition, which is an electronic or mechanical version of pictures of handwritten, printed or typed text into machine-encoded text. The technique is widely used for data entry from different types of paper data records, be it invoices, passport documents business cards, letters, or printouts of static data.
When the text is digitized, it can be electronically searched and edited, stored more compactly, and displayed online. It enables data to be used in machine processes like text-to-speech, machine translation and text mining.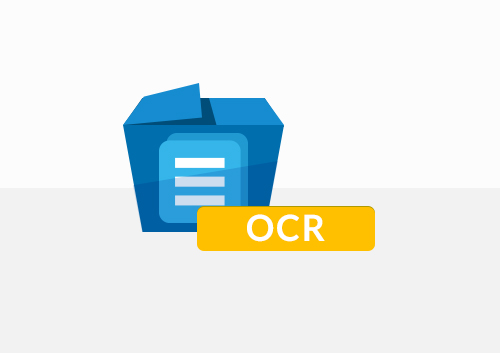 How Does OCR Work
When a printed or handwriting page is scanned, it is saved as a bit-mapped file of TIF format. We can read this image when it is displayed on the screen. However, to the computer, it is only a series of white and black dots. This means that every text is the same for the computer. It looks at every line of the image and determines if the series of dots match a particular number or letter.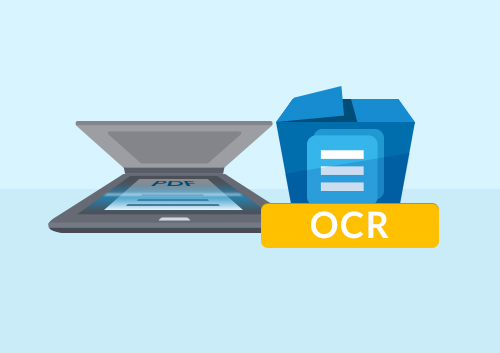 ---
What Benefits Does OCR Bring to You
1. Searching and Manipulating Data
The ability of OCR to create a text version of scanned documents makes it possible to make a text search and locate any part of the document with a given set of words. It also allows you to edit the document through a word processor.
2. Help to Blind and Visually Impaired
Screen readers can decode the machine-readable text and read out the words on screen for visually impaired people to understand.
3. Fast Data Entry
Generally, OCR can greatly improve the effectiveness and efficiency of office work. This is because in an office setting, there is a lot of scanning with a high document inflow, and there is a great need of techniques which make the work quicker.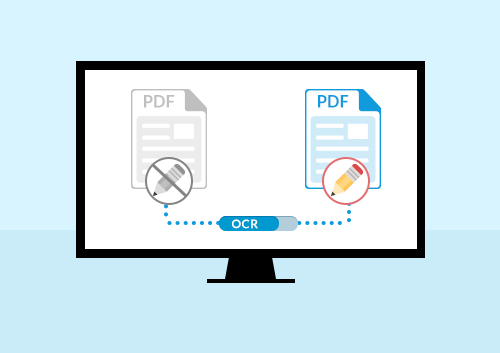 ---
What OCR Software Can Do for You
If you want to make an image-based scanned PDF searchable and editable, all you need to do is find a right OCR software like PDFelement. This multilingual OCR software can automatically detects and recognizes text from scanned documents, enabling you to easily copy, extract, search and edit the content.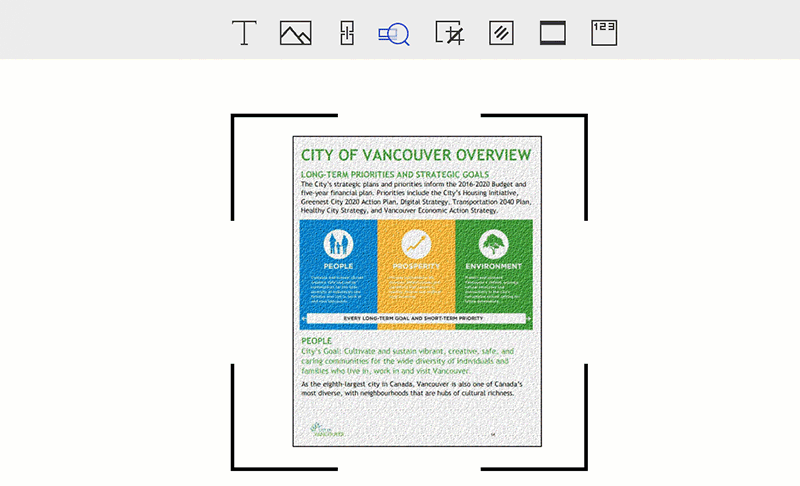 In addition to OCR, PDFelement also integrates PDF creating, editing, and converting into one package. You can edit PDF texts, images and pages, annotate and remark PDF, converting PDF to or from various types of files and more.
---