You don't need to be techie to do certain cool things on Microsoft office products. You don't need coding or other programming knowledge either for working on Microsoft products.
While working on your presentation, you may have had the need to Import PDF to PowerPoint. If you didn't know already, we will talk about that and also a cool tool that takes your PPT to a different level. Complicated things made easy! It is just a few clicks you may have to deal with.
How to Import PDF in PowerPoint
Beware if you are dealing with a PDF document that has more than one page. Also, it can get slightly complicated if you are using regular off the shelf online tools. If you follow the process mentioned below, you will be able to insert a single page PDF file. Let's check this out!
Step 1. Open Microsoft PowerPoint
Open your PPT file with Microsoft PowerPoint in your computer. Now locate to the menu bar and select the "Insert" tab. Choose "Object" in this point. A pop-up window will show up to insert object.
Step 2. Import PDF to PPT File
Now click on "Create from File" and then the "Browse" button. Choose the PDF file you want to import through your computer and click "OK". Then your PDF document will be presented in the current page of the PPT file.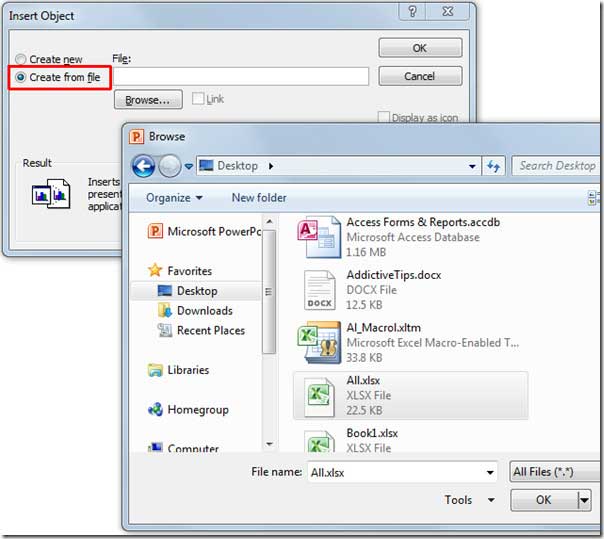 How to Convert PDF to PowerPoint File
If you want all your pages in the PDF to be converted to PPT, then you should use PDF to PPT converter. You will be happy to do this because, there are plenty of options available on the Internet. The best one among them is PDFelement (PDFelement for Mac), which is a high quality, affordable and highly professional tool. You can convert PDF files to many Microsoft Office docs, including Microsoft Word, Excel, PowerPoint, and more.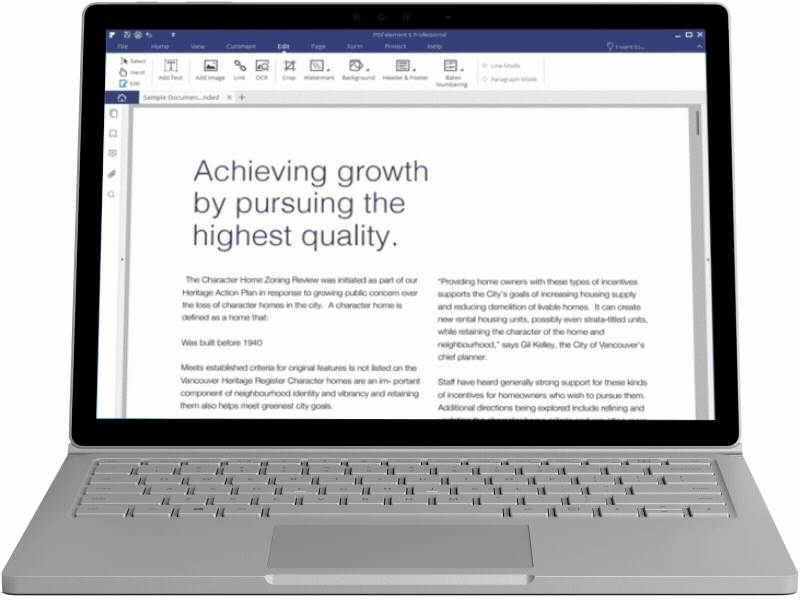 You can convert password protected documents to any format
Intuitive and user friendly interface and screens
This solution applies to any business as presentations form the background of businesses
Retains original layout – which is a big challenge when you convert PDFs to PPT
You can convert scanned PDF into fully editable files
Batch processing available on PDF documents. Upload a bunch of files and convert them into XLS, Word, HTML and so on
Step 1. Open PDF File
Click the "Open File" button on the Home window and import your PDF file to Wondershare PDFelement.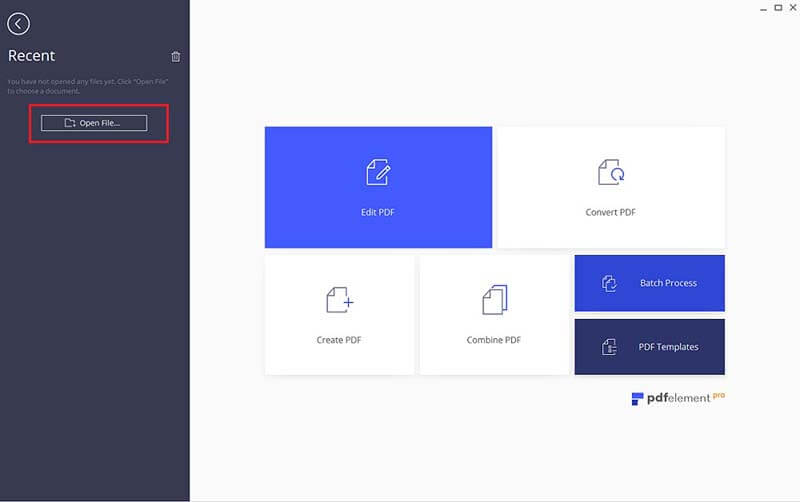 Step 2. Convert PDF File to PowerPoint
Now, go to the "Home" tab and choose "To Others" and then "Convert to PowerPoint" in the menu bar. There will be a pop-up window. You can customize the settings in this window as you want. Click "Save" when you're finished. Your PowerPoint file will be ready in a few seconds.
---