The world has gone almost paperless and the era of online document editing has arrived. In the age of the Internet, there is huge competition for open source PDF editor. To all the newbies out there, these software that lets us edit PDF open source, which means for free. Everyone is looking for the best open source PDF editor online. There are actually many options of the software available, but there is always a drawback. Let's discuss some of the open source PDF editors available online, along with their pros and cons.
Top 5 Open Source PDF Editors for Windows
1. LibreOffice Draw PDF editor
LibreOffice is a strong competitor in the world of PDF editing. It is much like MS Office in terms of power. It is also free and open source software. It's a good option for people who can't or won't use the proprietary software. It has built in all features of an efficient PDF editor open source. Of course, it is not perfect. LibreOffice is a leading alternative to Microsoft Office, just in an inconsistent interface.
Pros:
Allows easy editing of PDF files
Can Add or delete pages
Also allows for editing text and images
Allows file conversion support
Provides facilities of export and import
Digital signing feature available
Cons:
Clunky interface
Confusing menu options
No cloud options
Sometimes messes up with original and backup files
Cannot email directly to windows live mail
Difficulty in compatibility and file types
---
2. InkScape
Inkscape is much like its competitors, just more preferred because of the strong performance and a wide range of features that it makes available for the users. To edit PDF files, Vector Graphics are used. It is a totally free Open Source PDF editor Windows for using and downloading. It performs all the basic tasks of a full PDF reader and open source PDF editor with full functions such as removing or adding text or images. The best thing is that you can find its portable version without having to install it.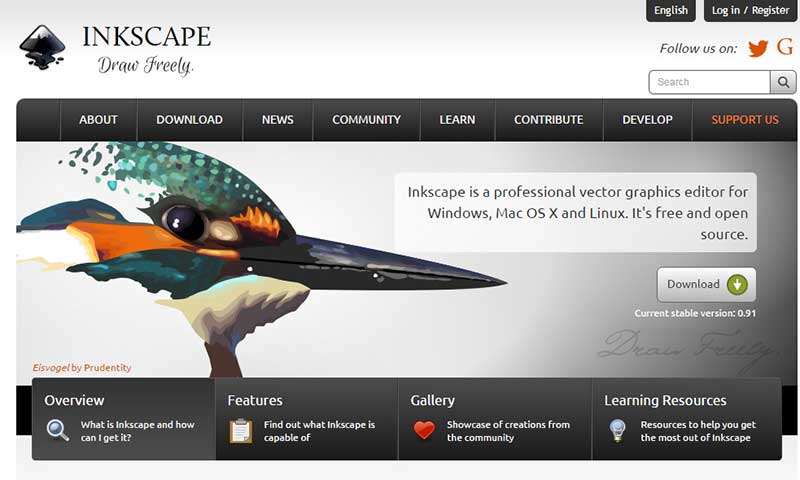 Pros:
Allows exporting to the PNG format
User interface is friendly
Entirely free to use
Is not a heavy software and doesn't take much space for installing
Easy editing of document heavy of graphics
Cons:
It looks familiar with other options available
It lags or stops in most PCs
It is kind of Slow and unintuitive
Does not have enough tools
---
3. PDFedit
PDFedit is a great and widely used tool. It has all the benefits of free and open source PDF editor software. It can be used as a PDF reader and also includes functions of a PDF editor. The user can detect exactly which sections, words or phrases they want. It can also be used to add texts and images into the PDF file. It also allows the functionality to delete information from the file.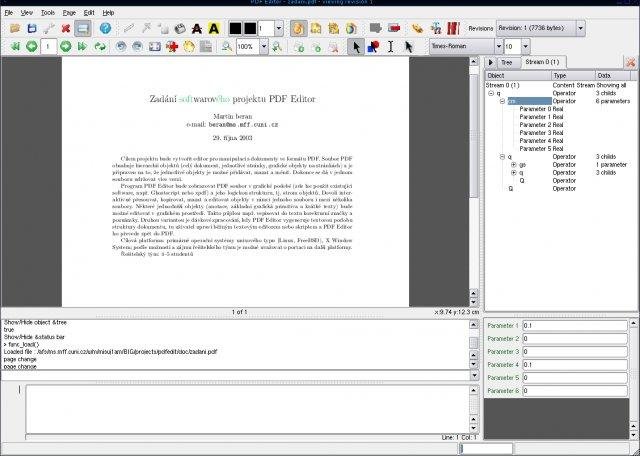 Pros:
Does not take up too much space for installation
Multi-platform support
Its tools allow personalization
Conversion of files is possible
Many more advanced options are available
Provisions for protecting file with passwords is available
Cons:
Usage of the tools brings several difficulties
Still in beta
Some features simply do not work
Some other features show error messages
---
4. Apache OpenOffice Draw
Apache OpenOffice Draw is popular because of the great jobs it gets done. It can be easily used not just as a PDF reader but also a PDF editor open source. A bunch of features can be found in this software such as customizing PDF pages, saving them in different available file formats, removing or inserting any text etc. It also supports import and export features.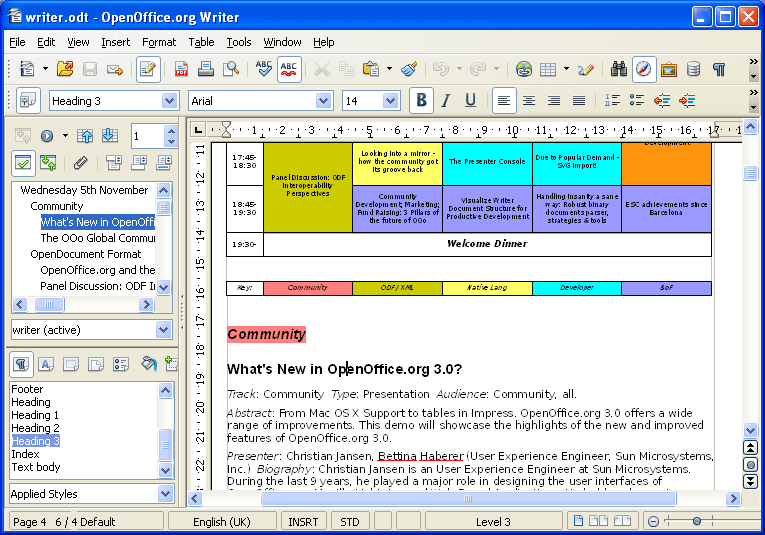 Pros:
A great variety of features
Multiple platform compatibility
Allows easy creation of basic charts
Provides feature for spell check
Cons:
User interface looks out of date
Excel users face problems due to the functions
Takes time in starting up
Many being identified in some versions of windows
Gets slow and cranky while processing large documents
---
5. PDFSam
PDFSam basic is a PDF file editor that supports merging, splitting and editing of PDF files. It is also open source PDF editor. It is worth trying if you seek to recompose or reorder numerable pages of the PDF file. It is a java application and it can run on any device having Java runtime.
Pros:
Supports visual organizing
Allows re-ordering of PDF pages
User can mix and merge pages
Provision for extracting or splitting pages available
Rotating and saving one or multiple pages is available
Cons:
Visual document composer shows errors
Requires Java
A bit difficult to understand how it works at first
Shortcomings of Open Source PDF Editor
Most of them are unreliable
They involve higher installation costs
There is no guarantee of an update
They offer very basic functionality
They don't offer any proper support
They don't work efficiently with all hardware
There is no guarantee of a continued service and much more!
---
A Better Choice than Using Open Source PDF Editor
For solving your entire open source PDF editor problems in one go, PDFelement comes to the rescue. It is a PDF file editing solution that is fully loaded with all professional and easy to use tools that allow you to edit, combine, transform and organize PDFs with ease. Some uses you can put PDFelement to are: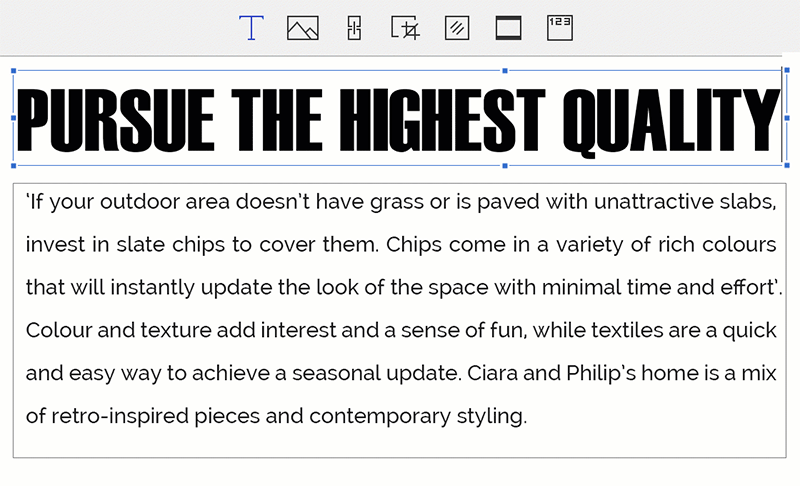 Create fill-able and fully editable forms
Edit both simple and normal PDF files
Convert PDF files to Word, PPT, Excel and more
Convert different file types to PDF
Perform OCR on scanned PDF files
Add bookmarks to your PDF files
Add text boxes, sticky notes to your PDF file
Take care of file protection with password feature
Optimize the file size with ease and much more
---