What is Nitro Pro? Nitro Pro is a tool that is capable of complete PDF editing and creation functionalities. Previously known as Nitro PDF Professional, the tool allows you to edit the page arrangement, graphics and text. Nitro Pro suitable for both professional and personal use. It is compatible with any browser on your desktop, but Nitro Pro supports only Windows. No product from this series like Nitro Pro 7, 8, 9, 10 or even Nitro Pro 11 supports Mac or comes with mobile app.
The Best Alternative for Nitro Pro
All the features that you find in Nitro Pro are available in best Nitro Pro alternative - PDFelement. In addition, PDFelement supports Mac and comes with an iOS supported mobile app, which is missing with the Nitro PDF tool. Comparing the price, you can very well see that the cost of PDFelement is much less than Nitro Pros latest version.
Considering all the features and the price factor, PDFelement is definitely the best choice for professional quality PDF editing and conversion functionalities.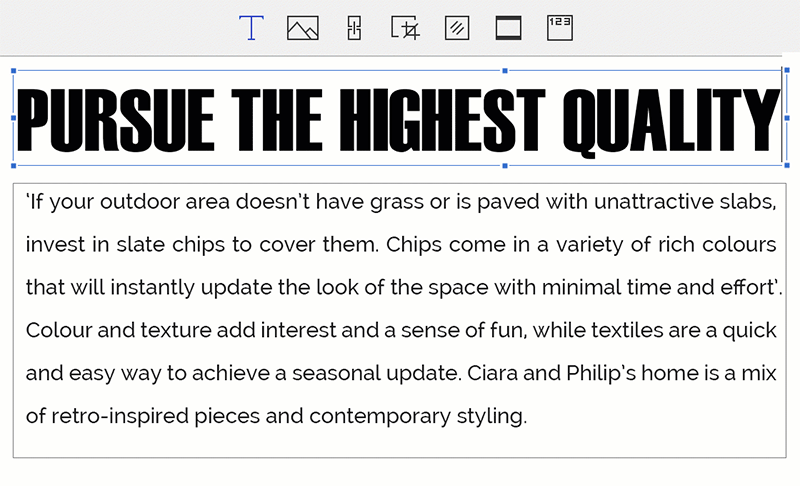 Comparison between Nitro Pro and PDFelement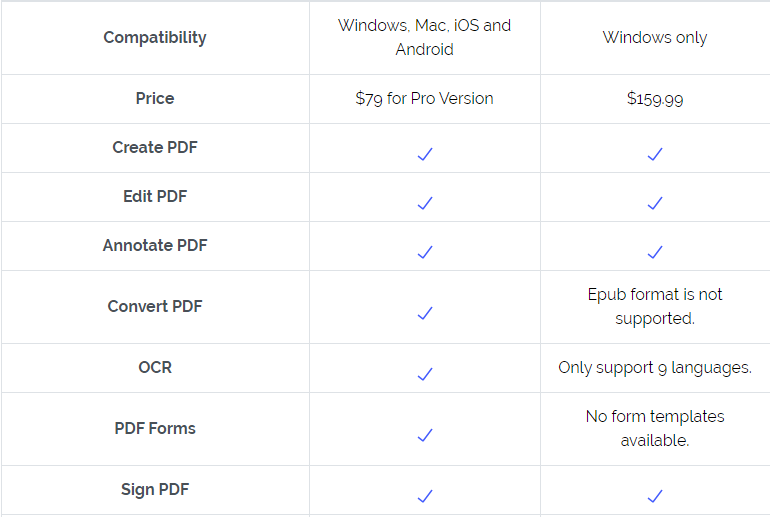 ---
The Most Popular Versions of Nitro Pro
1. Nitro Pro 10
As the latest version of the tool, Nitro Pro 10 has the Adobe Acrobat power and easy to use. The price is not very expensive and it is capable of performing actions on numerous files at once. Apart from converting to Excel or Word, you can apply password security.
Pros:
PDFelement allows PDF editing tasks in proper manner as options are displayed in a straightforward ribbon-type interface.
Unique features of editing enhances your presentation
Creates batch process sequence
User-friendly
Cons:
Cannot embed video and audio files
No mobile app
2. Nitro Pro 9
While checking out the feature list of Nitro Pro 9, you will notice that the functionality is similar to many other PDF editing tools. However, this version of Nitro provides good value of money considering its price, which is strikingly less than its Adobe equivalent.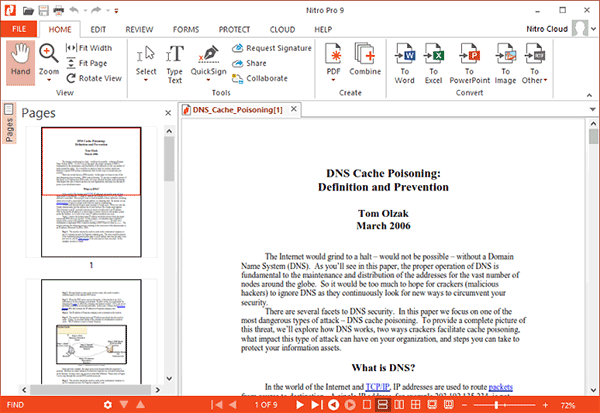 Pros:
OCR
Digital signature and ID certification
Ribbon interface
Cons:
Integration lacks with online system
For large documents, OCR crashes
Slow loading of large PDFs in comparison to Acrobat
3. Nitro Pro 8
Nitro Pro 8 version is packed with a lot of features that makes it quite easy to edit, insert, convert, create and review PDF files. It can detect scanned images easily and apply OCR. Exporting can be done to a single or multiple worksheets, which makes it efficient.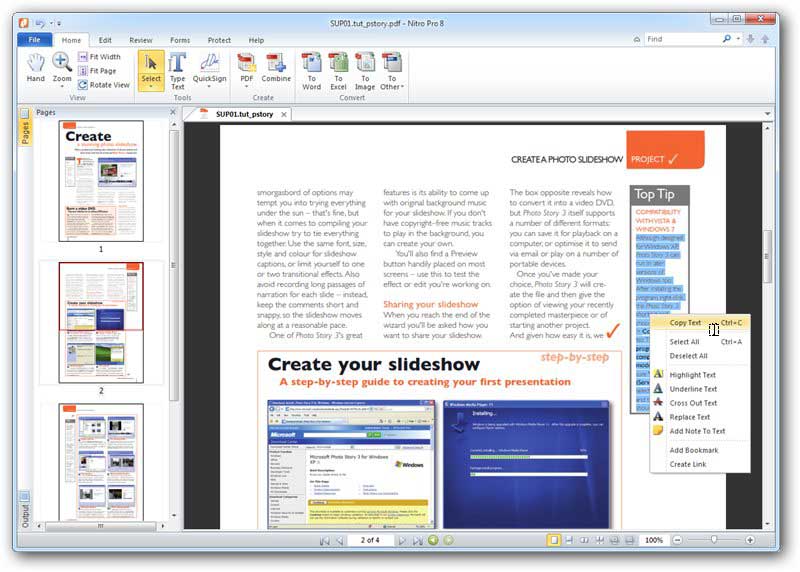 Pros:
Ribbon style navigation for easy use
Lots of features
Cons:
Cannot add multimedia elements into the PDF files
Some fancy features that are available in Acrobat XI Pro are missing here
4. Nitro Pro 7
Nitro Pro 7 is one of the oldest versions of the tool, but compared with Acrobat, it still offered good features. With the price that is almost one-third of Acrobat, the usefulness is quite good. It includes a full set of features apart from regular viewing, creating, editing and combining PDF files. Some of the key advantages of this tool include the following.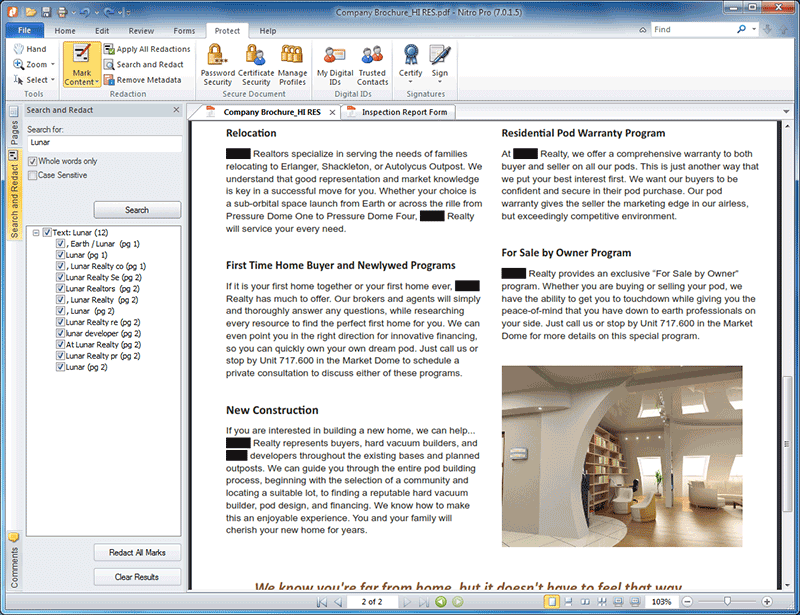 Pros:
Annotate, review, approve and sign-off PDF forms
PDF file contents can be reused
Scan and OCR
Cons:
PDF loading is slow in comparison to Acrobat
Cannot create PDF indexes
---
Top 5 Common Issues of Nitro Pro
Problem #1: While doing conversion, the tool will crash or freeze sometimes.
Solution: If proper maintenance lacks, this situation may occur. Sometimes, in the registry, there are a lot of useless references. What you should do is to repair the entries of broken registry and remove those you never use. This will make the conversion of Nitro pro more stable.
Problem #2: Big images that is not usable appears during the conversion process.
Solution: You may face this issue if the file was an image while not data for fomatting before conversion. You can get rid of this issue by turning on the feature of OCR, which will get the images usable after reconverting the original PDF files.
Problem #3: Active hyperlinks does not work after the conversion
Solution: if you are using older version of Nitro Pro you may find that a document with active hyperlink becomes inactive after the conversion. Go for latest Nitro Pro update.
Problem #4: While converting a document to PDF, you get a message of User Interacted or Conversion Failed
Solution: Take it easy, this is an ordinary problem no need to be anxious about it. Open your Control Panel of your system and remove Nitro PDF Creator. Then you have to install it once again and when the process is over you will not experience the same problem.
Problem #5: The problem that the PDF files cannot be find in the browser, is due to the corrupted plug-ins of Nitro PDF Creator.
Solution: This problem would be resolved easily by Repairing the plug-ins.
---