4 Ways to Protect PDF from Copying
Perhaps you want to share PDF files online. First, you need to make sure that the files are secure so that no one can access and copy them without permission. You can protect PDF from copying. This article will discuss three methods about how to protect PDF file with PDFelement and one online solution.
Protect PDF from Copying
PDFelement has two password options to protect your PDF file. One is "Open Password" which allows you to set a password to prevent unauthorized users from opening or accessing your PDF files and the other is "Permission Password" which prevent individuals from copying or printing your PDF files even after they have opened it. Follow the steps below to protect your PDF files from unauthorized copying by setting a password.
Step 1. Open Your PDF
Launch PDFelement on your computer. Click the "Open File" button on the Home window. Browse for the file that you want to open and click on the "Open" button to display the PDF file that you want to protect.
Step 2. Protect PDF from Copying and Editing
Go to the "Protect" tab, then click the "Password" button. Then select the option for "Require a password to change security settings and get access to specific functions". Enter your desired password. Once confirmed, click on "OK". This will successfully protect your PDF files from being copied.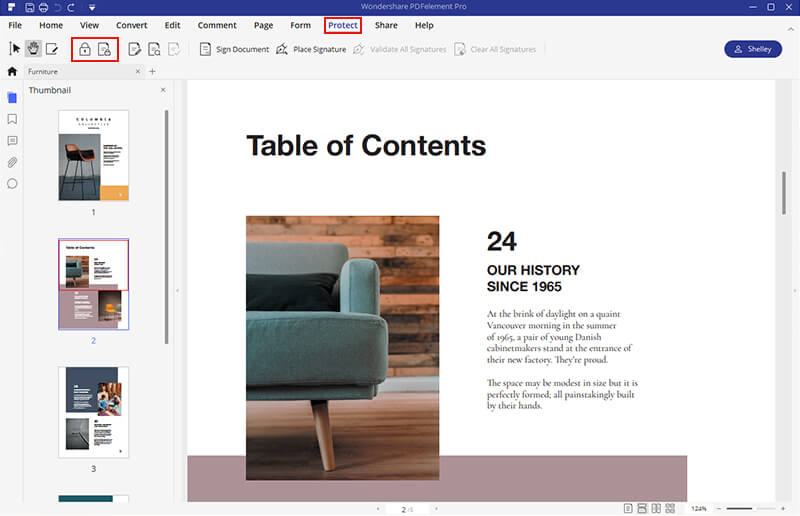 To restrict printing, select the "Printing allowed" drop down menu.
"None" - means to prevent printing altogether.
"Low Resolution" - means your document can be printed, however it can't be printed at high quality. You can choose this option if your document contains sensitive information.
"High Resolution" - means your PDF document can be printed at high quality.
To restrict editing, select the "Changes Allowed" drop down.
"None" - means the highest level of protection. No modifications are allowed.
"Inserting, deleting, and rotating pages" - means pages in this PDF document can still be inserted, deleted, and rotated.
"Filling in form fields and signing" - means your PDF file can be filled out and signed by others.
"Commenting, filling in form fields, and signing" - means your PDF file can be commented on, filled and signed by other users.
"Any except extract pages" - means unauthorized users won't be able to extract pages from your PDF document.
If you want to protect your PDF from copying, you do not need to select the option of "Enable copying of text, images, and other content".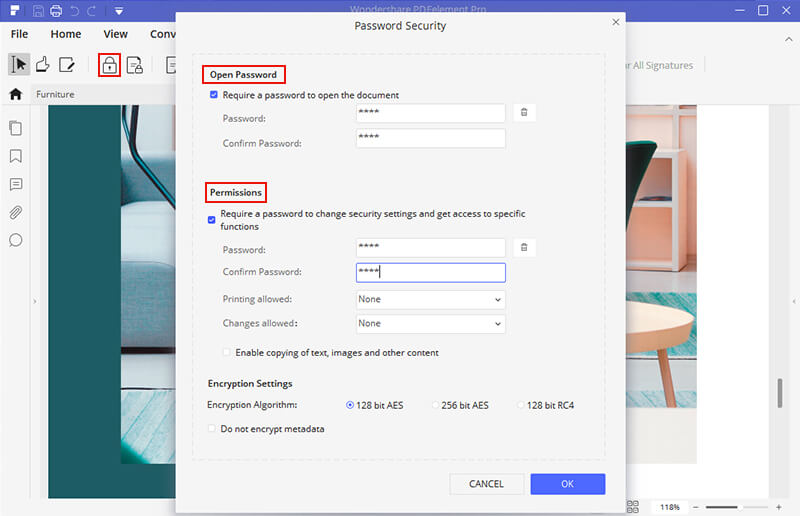 PDFelement is the best tool for setting up passwords to prevent unauthorized access to your PDF files, as well as unauthorized editing, printing or copying of the file. In addition, PDFelement can edit PDF file such as pages, color, fonts, and images and can add watermarks. It has a built-in OCR feature that makes scanned PDF documents editable. This program that can also convert PDF to other formats such as PowerPoint, Excel, Word, and Images etc. You can also create PDF files out of images, blank documents, HTML files, or existing PDF files.
---
How to Protect PDF File
Another option for protecting your PDF file from copying is to convert the PDF document into an image. The content in a converted image can't be copied. After opening your PDF file in PDFelement, go to the "Convert" tab and then click on the "To Image" to start the conversion. For further instruction, click the link to learn how to convert a PDF to an image.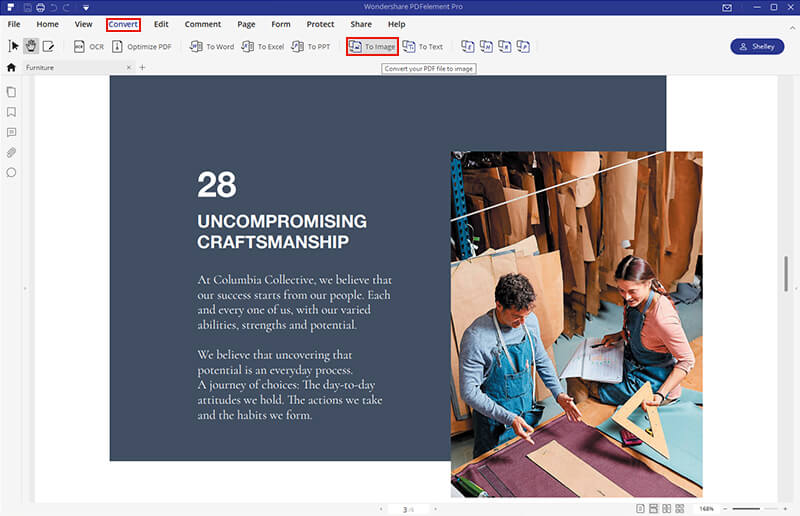 ---
How to Secure a PDF
PDFelement can not only help you password protect PDF, but also enables you to protect PDF from copying by digital signature, which is a mathematical scheme that can verify the authenticity of document content that was not altered in transit.
After loading your PDF file in PDFelement, click the "Protect" > "Sign Document" button to add a digital signature in the file. For detailed steps, please refer to the article about how to create digital signature here. This is the method to protect PDF from editing without password.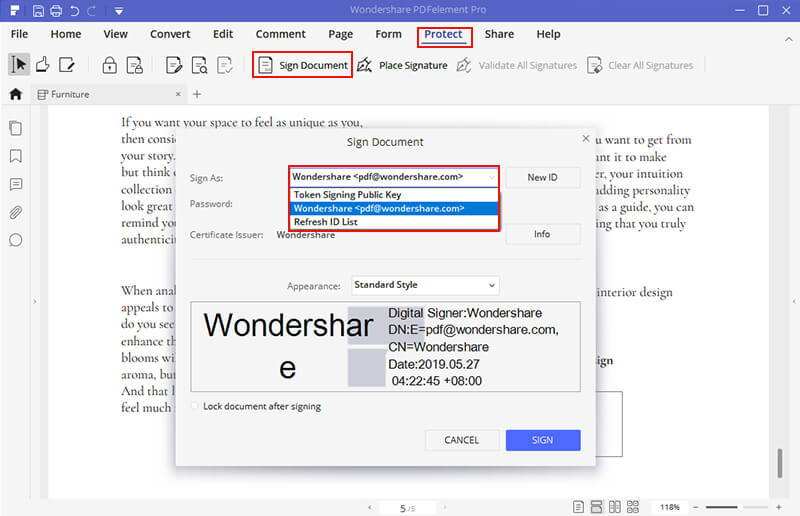 ---
Protect PDF from Copying Online
If you want to protect your PDF online, then the Hipdf tool is the best option. On their website, select the "Protect PDF" option to upload your PDF document, then enter a password to encrypt the file. This is the only steps that you need to do about how to protect PDF file from copying and printing online.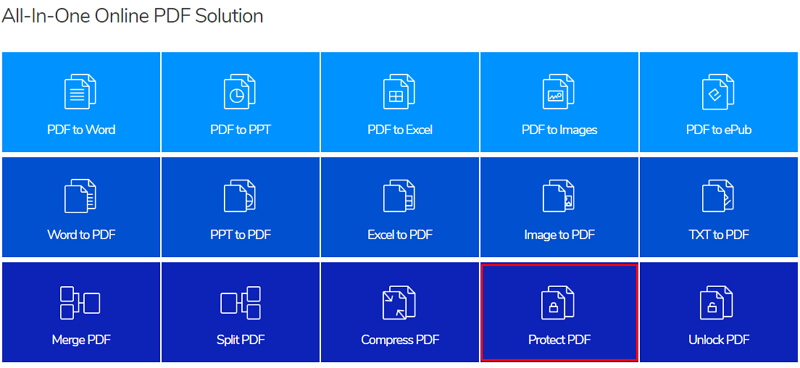 Free DownloadFree Download or Buy PDFelementBuy PDFelement right now!
---